Microsoft Is Experimenting With Hybrid Work Tools As Company Begins Transition
Microsoft is utilizing multiple screens, cameras and mixed reality devices as the company begins its hybrid work model this month.
Leave a Comment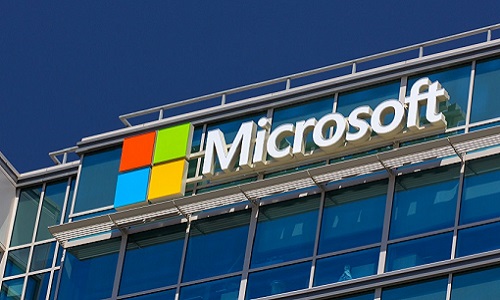 Microsoft is readying their offices to welcome some employees back to the workplace, with some returning as early as this month.
In a new blog post, Executive Vice President Kurt DelBene said some of the company's work sites have reached a stage that meets of exceeds government requirements to accommodate more workers. Others will continue to work remotely.
According to DelBene, Microsoft offices in 21 countries have been able to accommodate additional workers, representing about 20% of the company's global employee base. That transition at its headquarters in Richmond, Wash., will begin on March 29.
Among other things, the company has pulled together a team of Microsoft researchers, engineers, real estate experts and facilities managers to prototype hybrid meeting spaces at the company's Redmond, Wash. And U.K. offices, including different configurations and technologies like multiple screens, cameras, mixed reality technology and new capabilities in Microsoft Teams to accommodate remote and in-office workers and ensure each has access to the same level of technology.
Empowering remote productivity remains a requirement that will involve new collaboration tools, robust cloud infrastructure and a new way of thinking about network security. We also recognize that hybrid work presents new challenges like making sure everyone feels included and engaged regardless of role or location. It is important that we are intentional about creating space for inclusive conversations and define new ways of working together.

To that end, we're supporting the hybrid work evolution through innovations within our technology tools to help people navigate both remote and hybrid work environments (e.g. Together Mode, Microsoft Whiteboard in Teams and Microsoft Teams rooms with features like intelligent capture).
DelBene writes that the company developed a Hybrid Workplace Dial that is anchored in stages rather than specific dates that allows the company to adjust its workplace models depending on health conditions and other data.
Read Next: Microsoft Introduces Mixed Reality Tech Microsoft Mesh
The dial allows the company to assign a stage to reach office location based on local health data and government guidance. When there are improvements, the work site can become more open. When there are declines, that work site can be dialed back.
For example, while Stages 4 and 5 offer limited or augmented options for workers who choose to be on-site, employees are encouraged to work remotely while their site remains in Stages 1-5 and should not feel they need to return. In Stage 6, COVID-19 is no longer a significant burden on the local community and presents itself more like an endemic virus such as the seasonal flu.

In this final stage of the dial, most pandemic-specific work site requirements and prevention measures are removed, enabling nearly all campus services to return. In the case of the Redmond campus, the shift planned for March 29 will represent a move on the dial from Stage 3 to Stage 4.

Delbene's blog post announcing Microsoft's transition back to hybrid work came on the same day as the company's 2021 Work Trends Index that concluded hybrid work is here to stay, leaders are out of touch, workers are becoming burnt out and other findings.
If you enjoyed this article and want to receive more valuable industry content like this, click here to sign up for our digital newsletters!