New Technology Sets a Higher Standard for the Virtual Experience
Access the Power of Holographic Telepresence
Content from our Sponsor
Leave a Comment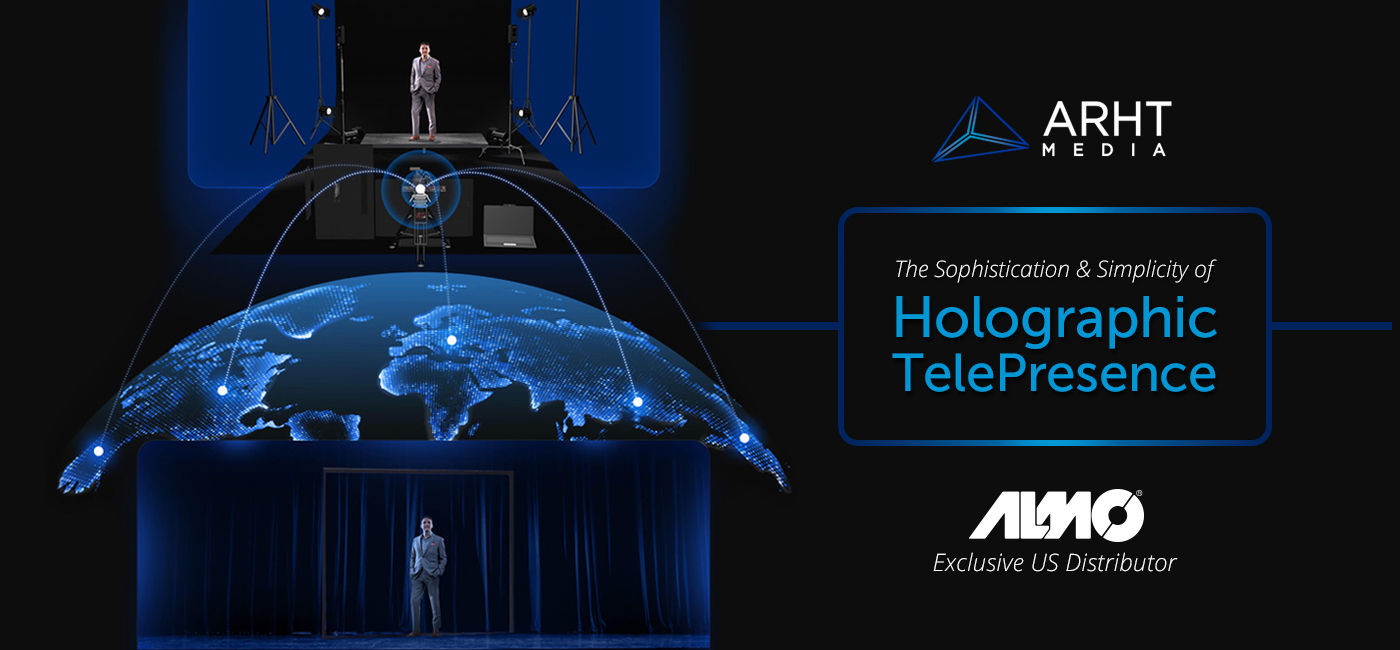 Almo Professional A/V and ARHT Media, Inc. have an exciting new partnership and offering that could transform the landscape for digital meetings, events and hybrid/virtual learning. This new solution, in fact, could enhance almost any application in which a face-to-face interaction or presentation, prior to COVID-19, would have been the norm. The technology, developed by ARHT, is called Holographic TelePresence, and Almo is now the exclusive U.S. distributor for it. Through this solution, we can deliver a unique and highly engaging holographic display experience like never before.
ARHT Media is the global leader in the development, production and transmission of high-quality, low latency hologram and digital content. Using proprietary technology, capture studios and standard projection equipment, Holographic TelePresence "beams" presenters into one or multiple venues simultaneously. You may also hear the technology referred to as HoloPresence, short for "holographic presence." Presenters can be located anywhere in the world — they just need the equipment and access to the platform via the web. Along with a new hologram presentation platform known as the Virtual Global Stage, Holographic TelePresence enables hybrid events — with some participants attending remotely and some attending live.
This solution completely amplifies virtual interactions, online presentations, and hologram services in a way that your customer has never seen. With it, organizations, advertisers, and event marketers can reach a proportionately larger audience and deliver a premium hologram presentation that goes well beyond the 2D video call. Meanwhile, presenters benefit by being able to use key aspects of natural communication, like body language, to deliver a more engaging message and experience to attendees.
Even though we all miss that in-person interaction, it is no longer the only way we do business. The mass deployment of video conferencing solutions in early 2020 was a big step forward for AV — but video chat and 2D video conference software only scratches the surface of what's possible. Holographic TelePresence brings prime-time to all of us and completely enhances the way we interact virtually.
Read more about ARHT Media's new Holographic TelePresence technology through Almo's three-part blog series.