Tae Kwon Do Facility Pivots from In-Person to Distance Training with PureLink
PureLink's distance-communications product line allowed CM Arcemont to continue his world-class training programs at Karate Atlanta Kennesaw.
Leave a Comment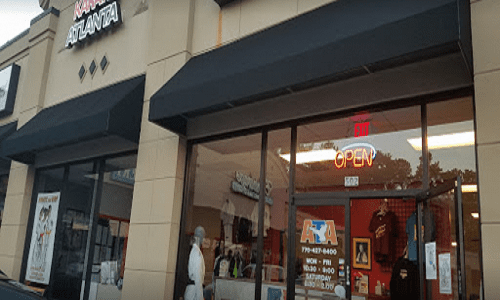 Since early 2020, the COVID-19 pandemic changed everything, requiring every type of business to find ways to adapt and deal with the new reality. Chief Master Greg Arcemont too, had to find a way to continue operations at his facility, Karate Atlanta Kennesaw. Fair Lawn, N.J.-based PureLink's distance-communications product line thus allowed Arcemont to continue his training programs to hundreds of students.
Karate Atlanta Kennesaw is one of the most renowned ATA Tae Kwon Do facilities in the country. It has been in business for over 40 years, led by 8th Degree Black Belt Chief Master Greg Arcemont. Karate Atlanta Kennesaw is the training home of many district, regional and world champions, with over 5,000 square feet.
Addressing the AV Challenge
Social distancing due to the pandemic put a significant strain on martial arts training. The reason being that it is primarily a contact sport. Karate Atlanta Kennesaw had to find a solution to continue training programs through the pandemic. The only choice was to employ the highest reliability distance-communication equipment.
PureLink's PureStream line of PTZ cameras, wireless-audio products, and streaming encoders was immediately put to work. The solution thus included PureLink's VIP-CAM-10-10x-USB2 due to its reliability, image quality and smooth PTZ mechanisms. It also has ability to easily setup and recall presets from the included remote control.
Also Read: Georgia Aquarium Relies on PureLink AVoIP Extenders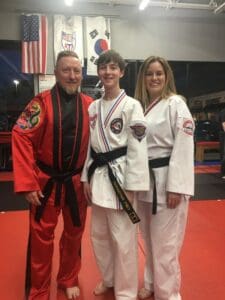 "Going from in-person to distance training was challenging and required a solid solution" says Arcemont. "Along with proving to be a very reliable system from PureLink, it was a relief to experience how simple and easy the system was to get up and running, and operate on a daily basis," he adds. "The PureLink products will continue to be a part of our operations well past the pandemic, as they also have offered us new and effective ways to reach audiences beyond our normal clientele." Arcemont states.
Meeting all Needs
PureLink's PureStream line of distance communication solutions has met Karate Atlanta Kennesaw facilities needs and more. The VIP-CAM-10-10x-USB2 feeds direct into Zoom meetings, alongside the WA-200 wireless-audio system. The HEMEXA audio embedder allows integrating the wireless audio with the camera in a cost-effective and technically effective manner. When using the VIP-STREAM-100 II streaming encoder, Karate Atlanta Kennesaw can reach the masses through YouTube Live and Facebook Live simultaneously, while also reaching students through Zoom.
"We challenged ourselves to grow our student base during a time where you would expect only to hold the line." April Arcemont adds. "This technology allowed us to do what was not available elsewhere, and succeed."
If you enjoyed this article and want to receive more valuable industry content like this, click here to sign up for our digital newsletters!