Vaddio RoboSHOT 40 UHD Continues Company's Dominance in CI BEST Awards
Vaddio RoboSHOT 40 UHD represents the company's third consecutive win in CI's annual BEST Awards, which celebrate the top products from InfoComm 2019.
Leave a Comment
Vaddio is no stranger to picking up hardware from us in the annual CI BEST Awards program, particularly in the pan/tilt/zoom camera category. In fact, this was the third year in a row the company has won that award in that category, thanks this time to the RoboSHOT 40 UHD camera.
And before you think Vaddio earned the three-peat simply because of its previous success in the CI Best Electronics Systems Technologies Awards program in the past, we can assure you the judges don't take into consideration or often even know how a company or its products has fared in previous years.
While we're guessing Vaddio officials don't exactly clear a space on their shelves for another BEST Award every time they roll out another PTZ camera, this is certainly a habit they don't mind having repeat itself every year either, we're sure.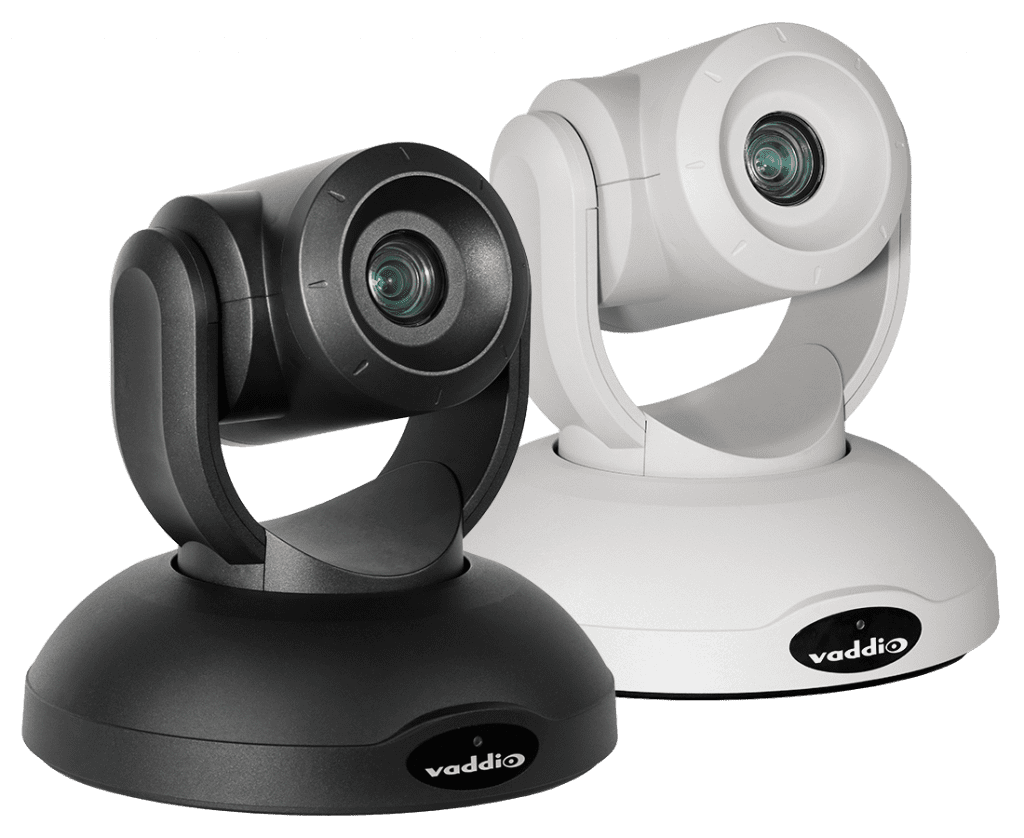 Inside the Vaddio RoboSHOT 40 UHD
Here's a little more about what makes the Vaddio RoboSHOT 40 UHD the perfect choice for the 2019 CI BEST Awards in the pan/tilt/zoom cameras category:
The RoboSHOT 40 UHD PTZ camera provides 4K video footage for broadcasting or live streaming applications.

It also features 40x zoom, genlock capabilities and smooth motor movement, making it a popular choice for the entry-level broadcast PTZ camera market.
Designed with a genlock external sync port, the RoboSHOT 40 UHD camera provides synchronization in multi-camera broadcast environments, plus phase compensation to fine-tune and adjust the genlock signal.
In addition to a 30x zoom with 4K resolution at 30fps, it provides full high-definition 40x zoom with 1080p/60fps performance with the latest advancements in IntelliZoom technology.
With its 1/2.5 Type Exmor R CMOS Sensor, RoboSHOT 40 UHD's image signal processing (ISP) results in "better light-gathering capabilities, incredible contrast and sharp 4K video, even in dim lighting conditions."
It can deliver "exceptional performance in the presence of high-intensity spotlights" in performance halls, live event venues and nighttime outdoor sporting events.
RoboSHOT 40 UHD offers silent pan-tilt-zoom motion, thanks to Vaddio's silent motors paired with Tri-Synchronous motion algorithms. Even at full zoom, the RoboSHOT 40 UHD moves with no jitter or bouncing.
The RoboSHOT 40 UHD has been used in these venues and more:
Broadcast TV, corporate broadcast, local TV stations, campus news
Churches, houses of worship
Live events
Sporting events such as high school football or soccer
Large auditoriums
Concert halls