Poly and NuCurrent Announce Partnership
Poly and NuCurrent, prominent in the audio & videoconferencing solutions and wireless power tech fields, partnered to develop next-gen tools for hybrid work.
Leave a Comment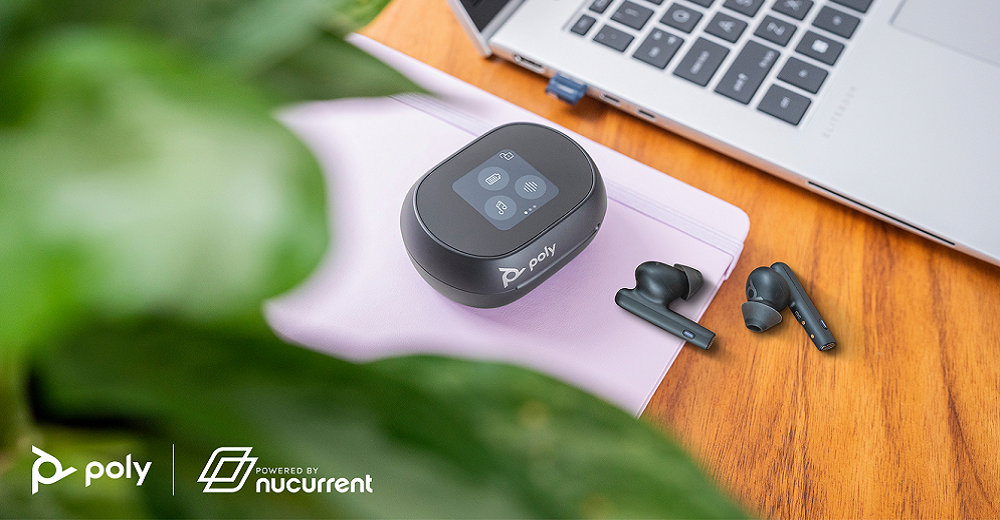 At Enterprise Connect, Poly announced a partnership with NuCurrent. The latter is the global provider of wireless-power technology. Meanwhile, the former is the Santa Cruz, Calif.-based HP company and global provider of professional-grade audio and video solutions. Per a statement, the two will work on next-generation devices that deliver virtual-meeting equity for remote, hybrid and on-site office workers.
According to a recent study commissioned by HP | Poly, remote and hybrid workers need reliable technology to efficiently transition between environments. The company further adds that optimal tech setups empower employees to do their best work. NuCurrent also notes that wireless-charging solutions help expedite device charging to address the needs of today's hybrid workers. As a result, they can have a more seamless, connected experience wherever they work.
Launching Voyager Free 60 Series
Per a statement, the Voyager Free 60 Series has a fast wireless charging Qi-certified case, certified to the latest Qi standards. With this, the device charges in less than half the time than other wireless earbuds, adds HP | Poly. From connecting to virtual meetings, taking calls on the mobile phone to listening to favorite playlists; the Voyager Free 60 Series thus provides a reliable pro-grade audio experience.
"What our customers have been struggling with the past few years is supporting a workforce in transition to more flexible ways of working," adds Chris Moss, head of product and portfolio management, hybrid work solutions, at HP | Poly. "The new era of hybrid work is about people working from their home, the office and everywhere in between. This means the future of work will [require] reliable, flexible, pro-grade solutions."
Also Read: Settling into the Hybrid Office
Poly adds that its research and development team sources transformative technologies to help make its pro-grade solutions more flexible, future-ready and scalable. The team at Poly thus partnered with NuCurrent to implement innovative wireless-charging technology. Together, they aim to take today's mobile technology for hybrid workers to the next level.
"Wireless-power technology is not merely a product feature," adds Jacob Babcock, NuCurrent CEO. "This technology can deliver significant improvements that create more meaningful product experiences; which is why we are excited to partner with Poly, a market leader in innovative communications solutions."
If you enjoyed this article and want to receive more valuable industry content like this, click here to sign up for our digital newsletters!