The Right Blend of Design and Tech for Hybrid Work
Creating a successful hybrid working environment involves careful planning and collaboration among architects, designers, and technology professionals.
Content from our Sponsor
Leave a Comment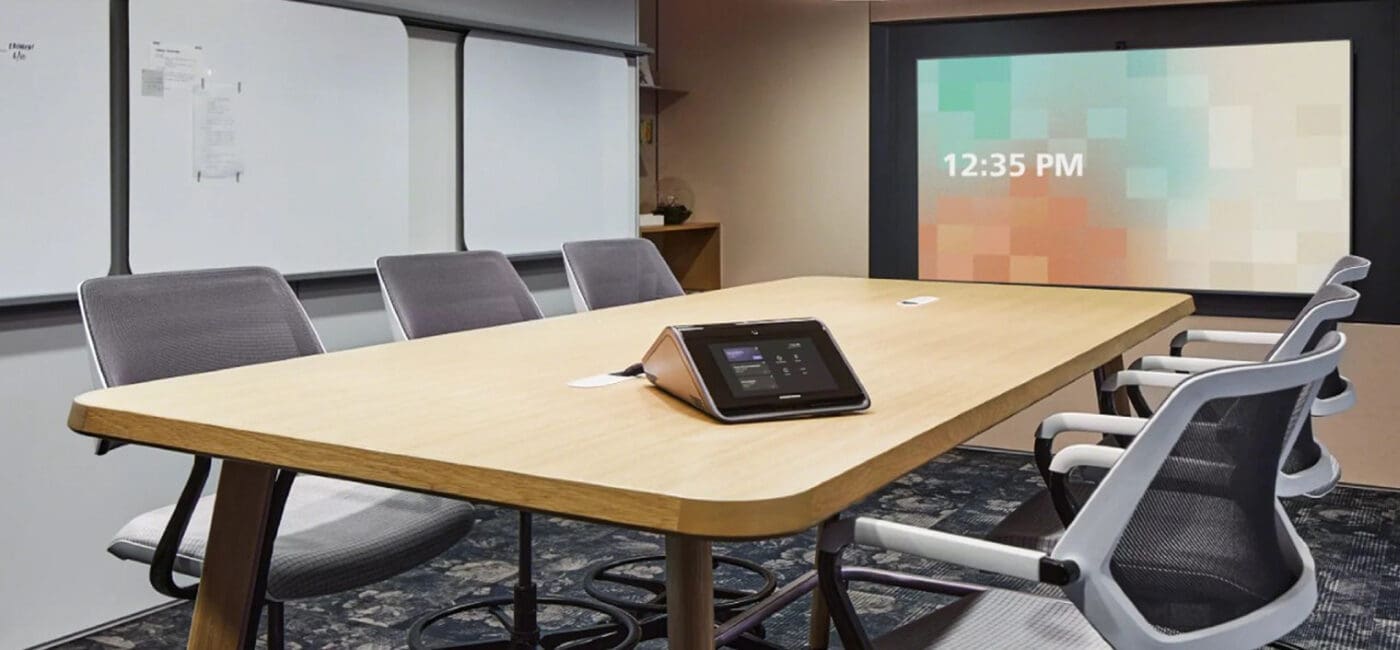 As hybrid work has become the norm, there's been a plethora of information on just what it takes to give every space the technology needed for a staff collaborating in various locations on any given day.
But there's more to it than tech.
The new hybrid reality demands rethinking how we look at designing workspaces, too. It's something that's impacting the architects and designers of these spaces and the marriage of technology and buildings to achieve an optimum result. Every one of us in this field is trying to better understand how each individual customer implements the "new world" workflows to accommodate their particular hybrid model.
But every model has this in common: Whether it's a handset that also has some video capabilities to a full-on auditorium or training facility — and every type of space in between, small, medium, and large — they all need video conferencing capabilities.
And with that realization comes a reimagining of the office space itself.
Spaces Created for Hybrid Meetings
Crestron has worked extensively with Steelcase to begin that reimagination. They wanted to change the paradigm on what a standard small, medium, and large room looks like. The result of that work was echoed by an article entitled "Shape Shifters" that appeared in Steelcase's Work Better and Crestron's Smarter Spaces magazines:
Designers are rethinking traditional paradigms to create hybrid conference rooms that work for everyone — in-person and remote — which means designing for the camera as much as the people in the room. It also means rethinking that rectangle. 
"This is all about sightlines," says Mary Elaine Roush, Steelcase's global design principal. "We have to design so everyone has eye-to-eye contact with remote participants and any displayed content. But we can't lose what we know about in-room collaboration that works, which includes everyone in the room being able to see one another as well." 
Attaining that balance has led to new approaches to office design strategies that are as elegant as they are simple. As Rebecca Charbauski, Steelcase's brand communications manager and author of "Shape Shifters," further notes: "By changing the orientation of the room from portrait (facing the short wall) to landscape (facing the long wall), people on both sides of the camera can see and be seen."
Some of the rooms in this configuration have included soft seating — a couch facing the screen with higher seating toward the back. Some spaces also include "homey" touches beyond the soft seating, from plants to carpets to other fabric elements. Those elements perform multiple functions: Drapes, upholstery, and the like are excellent sound absorption tools in the glass-walled boxy rooms so common in modern offices, and features designed for comfort make a return to the office more palatable.
Curves are also part of the equation, especially when it comes to conference tables. The arc of a half-moon crescent shape allows in-person attendees easier eye contact than a rectangular table while keeping everyone within view of a camera or cameras. "Thoughtfully designed conference table shapes specifically for video position people in the right places to have the best sightlines," says Roush in "Shape Shifters."
Additionally, traditional conference tables are roughly rectangular in shape. For videoconferencing, this means that all those participants sitting closer to the camera block those behind them. To overcome this issue, trapezoidal tables may be used, which are wider at the front of the room and narrower at the far end.
The result of any room designed for hybrid meetings should have a singular goal: Make the space comfortable and make the technology intuitive. It's another way that firms large and small can "make the commute worth it."

If you enjoyed this article and want to receive more valuable industry content like this, click here to sign up for our digital newsletters!