American Workers Taking Video Calls on Vacation—and in the Bathroom
Lifesize 'Impact of Video Conference Report' reveals habits of American workers, who are increasingly relying on video conferencing to do business.
Leave a Comment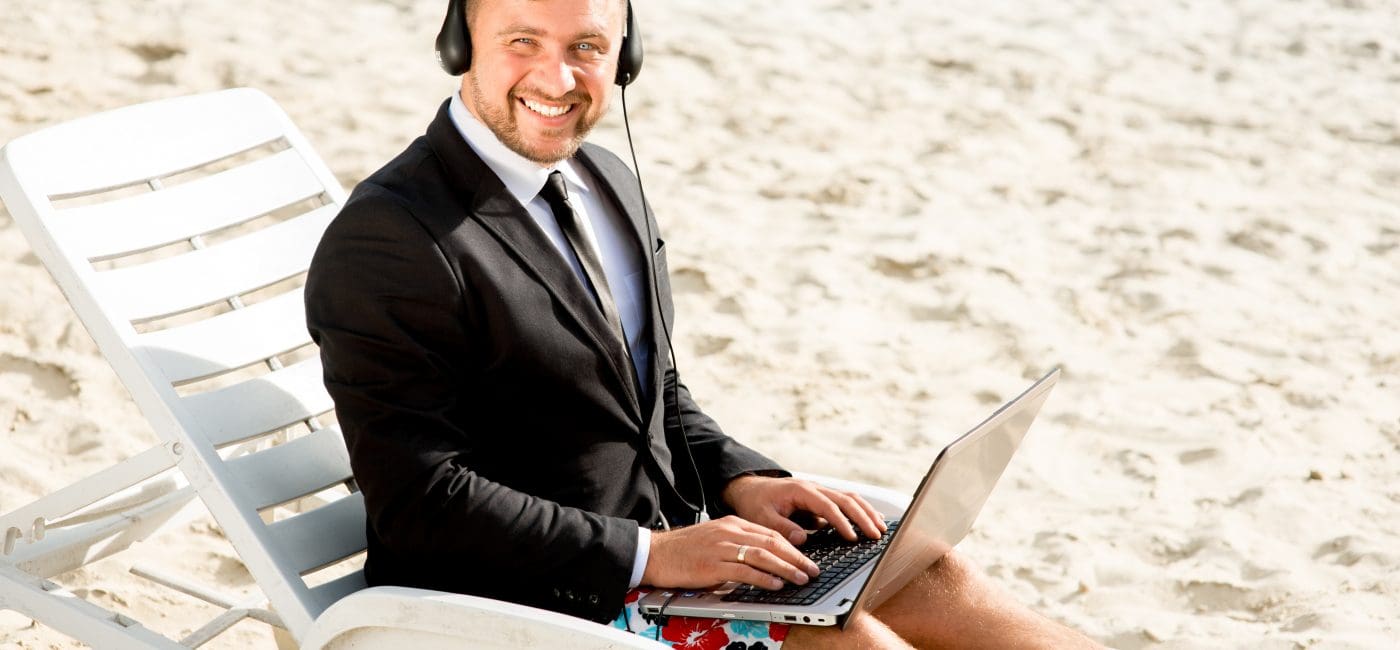 I pride myself on my ability to separate my work life and my home life, although I'm certainly guilty of having the lines blur at times.
But I've never taken or made a work-related video call while I've been on vacation, unlike more than 20 percent of the respondents to a recent survey by Lifesize on the habits of American workers when it comes to using video conferencing outside the office.
The 2019 Impact of Video Conference Report shows "how remote work is evolving and how employees are increasingly using video on the go," according to the Lifesize announcement.
Among other findings, it includes a closer examination of the amount of time American workers spend using video conferencing in various settings—including while driving and while using the bathroom. Both of those seem like they could lead to way too many accidents for my liking.
Inside the Impact of Video Conference Report
According to the Lifesize survey of more than 1,300 U.S. business professionals:
25% of 18 to 29-year-old respondents use video conferencing daily for work, compared to 15% in the 45- to 60-year-old segment.
69% expect video communication will be equally or more important to their work than voice assistants, while 63% expect video's impact on their work will meet or exceed that of augmented reality and virtual reality.
47% have reduced business travel due to video conferencing.
51% have taken video calls for work from a home office, 21% from their bedroom and 21% while on vacation.
51% think that companies using video conferencing are more innovative, 41% believe those companies have more engaged employees and 31% perceive those companies as more successful.
"Today's workplace norms are evolving to reward companies that embody a responsive, productive and collaborative culture," said Lifesize CEO Craig Malloy in the announcement of the 2019 Impact of Video Conference Report's release.
"The findings of our report indicate a clear desire for constant connectivity, engagement and flexible communication solutions that suit our modern distributed workforce. Business leaders must actively provide their employees with the most efficient, impactful and reliable video conferencing tools to empower the next generation of work," he said.
The results of this survey represent good news for AV integrators who are adept in installing video conferencing systems, particularly in the corporate space. Clearly, there's no time of day—or night—when business isn't being done and companies around the world and of all sizes need to have the right tools to be able to keep up with the around-the-clock economy.
Here's hoping my bosses won't be too insulted if I ignore their calls about my latest blogs when I'm making my next pilgrimage to a Major League ballpark. To help prevent any misunderstandings, the Red Sox visit Pittsburgh for July 4 weekend.
I'm sorry to say this, but there's nothing CI-related that's more important than rooting for my favorite team in the ballpark most fans agree is the best in the business. And you'll never catch me answering my phone or conducting a video call from the bathroom or while I'm driving either.