Don't Sleep On Google Meet
Google and its videoconferencing service Google Meet has a dominant presence in the K-12 education space that could bleed into the enterprise.
Leave a Comment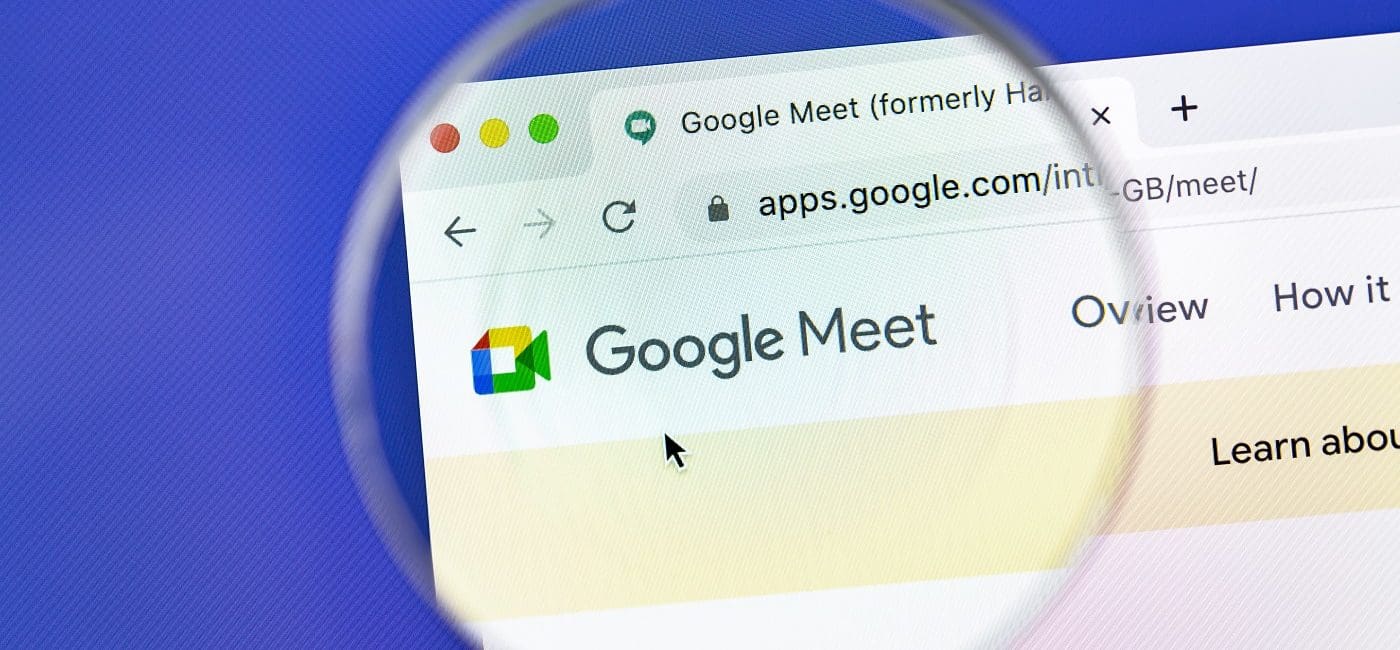 For over a year, videoconferencing and unified communications have helped the world keep it together during one of the worst global pandemics in modern history.
Zoom is the most popular, with recent figures suggesting the company has about 300 million daily users. The company has relied upon partnerships with hardware manufacturers to secure a dominant place in the integrated conference room market, which pro AV integrators know all too well.
Microsoft Teams – with recently reported figures of about 115 million daily active users – seems to be a close second. Both are jockeying for the top spot, and Microsoft is laser focused on remaining competitive with Zoom by releasing a bevy of new features that further deepen the integrated experience with Teams and Microsoft 365 apps that employees use every day.
Other players in the space are quickly scaling up to grab a larger chunk of that pie, but few are as well positioned as Google and its videoconferencing service Google Meet.
Google's rising computing market share
To better understand Google Meet's potential, consider first Google's dominance in the K-12 market.
According to a recent article in The Information, Chromebooks – laptops that run on Google's ChromeOS – made up nearly 64% of all computers sold to K-12 schools in the U.S. That's up from 62.50% in 2019. In 2018, Chromebooks made up 60% of all laptops purchased for K-12 classrooms.
And, according to CNBC, Chromebooks made up just 5% of computers in K-12 schools in 2012.
Windows still had a healthy market share of about 30% in 2020 and 2019, while Apple declined from 7% in 2019 to just under 6% in 2020.
Chromebooks are inexpensive and easy to use, and the demand for the devices in U.S. schools caused Chromebooks to gain on Windows devices and even surpass Apple computers in schools for the first time in 2020.
According to Gartner, Chromebook shipments grew 200% in the fourth quarter of 2020 and by 80% for the year, largely due to the U.S. education market as schools transitioned to a distance learning model that will soon become a hybrid model that leverages Google's technology even more.
That tech includes Google Meet, which the company has improved and expanded upon with new features that rival Zoom and Microsoft Teams. With a mix of distance and in-person learning, Google Meet has become a massive part of education that is threatening to bleed into the enterprise and business world as students graduate and enter the business world.
Read Next: Google Steps Further Into Meeting Room Space with Series One
Google Meet in Pro AV
Despite Google updating and improving the Google Meet experience, conference rooms are rarely built around the platform, but that is starting to change some as Google customers make use of the integrated experience between Google Meet and other Workspace apps.
"Some of our customers that have Workspace use it for email and calendar, so why wouldn't they use Meet?" says Evan Landry, CTO of CommLink Integration.
That same experience is largely why most CommLink Integration's K-12 customers choose Google Meet as their preferred meetings platform.
"It's the integration experience —you can jump on from your calendar or from the classroom," Landry says.
And, like other tech companies, Google made a point to innovate in 2020, including new Google Meet hardware for videoconferencing. Google partners with hardware companies Lenovo, Logitech and Asus on devices like webcams, speakers, microphones, and touchscreen panels for conference rooms of any size.
Google's hardware – including the Chromebox – is making it easier to install ChromeOS-based conferencing systems, Landry says.
In one school, CommLink Integration set up 50 LED displays on rolling carts and bolted the Chromebox to the back of the cart, creating a "self-contained conferencing unit."
"It served to display to the kids at home in a grid view to the kids in the classroom," Landry says.
Google Meet outside of the classroom
Even outside of the classroom, Google Meet usage is on the rise, says Aaron McArdle, CEO of conference room solutions provider RoomReady.
"We're seeing it more and more," McArdle says of customers and partner companies that use Google Meet.
Windows users have the benefit of an integrated experience with Teams and other workflow apps like Word, Excel, PowerPoint, Outlook and others. Google is aiming for the same with Google Workspace, its rebranded G Suite platform that features a deeper integration between its apps.
But, according to McArdle, most conference rooms being installed today designed to run on Teams or Zoom can largely run Google Meet thanks to the proliferation of platform-agnostic systems and "bring-you-own-meeting" room solutions that offer simple plug-and-play operability.
"If I put 1,000 rooms in to accommodate Zoom and that customer decides the want to use Google Meet, there's a 90% chance they're going to be able to just use the same hardware that we just put in for Zoom," McArdle says. "That wasn't true about 18 months ago."
Big tech is extremely competitive and will typically follow trends set by a competitor. McArdle gave the example of social media companies Facebook, Twitter and Instagram adopting the story feature that helped drive usage in Snapchat.
We saw some of that in 2020, with videoconferencing features like blurred and custom backgrounds, noise cancelling, breakout rooms, larger meetings, larger layouts and more.
Likewise, users' habits and trends change just as fast – typically too fast for pro AV to catch up.
"As integrators, we run the risk – a lot of times we get stuck in what's comfortable for us and what we think we know based on our view, and then we get surprised," McArdle says. "I think we have to pay attention to all those even if it seems like it's irrelevant."
If you enjoyed this article and want to receive more valuable industry content like this, click here to sign up for our digital newsletters!