Garner Holt Education Through Imagination Uses Animatronics to Enhance Distance Learning
Garner Holt Education Through Imagination works with school leaders to create hands-on learning experiences through virtual field trips.
Leave a Comment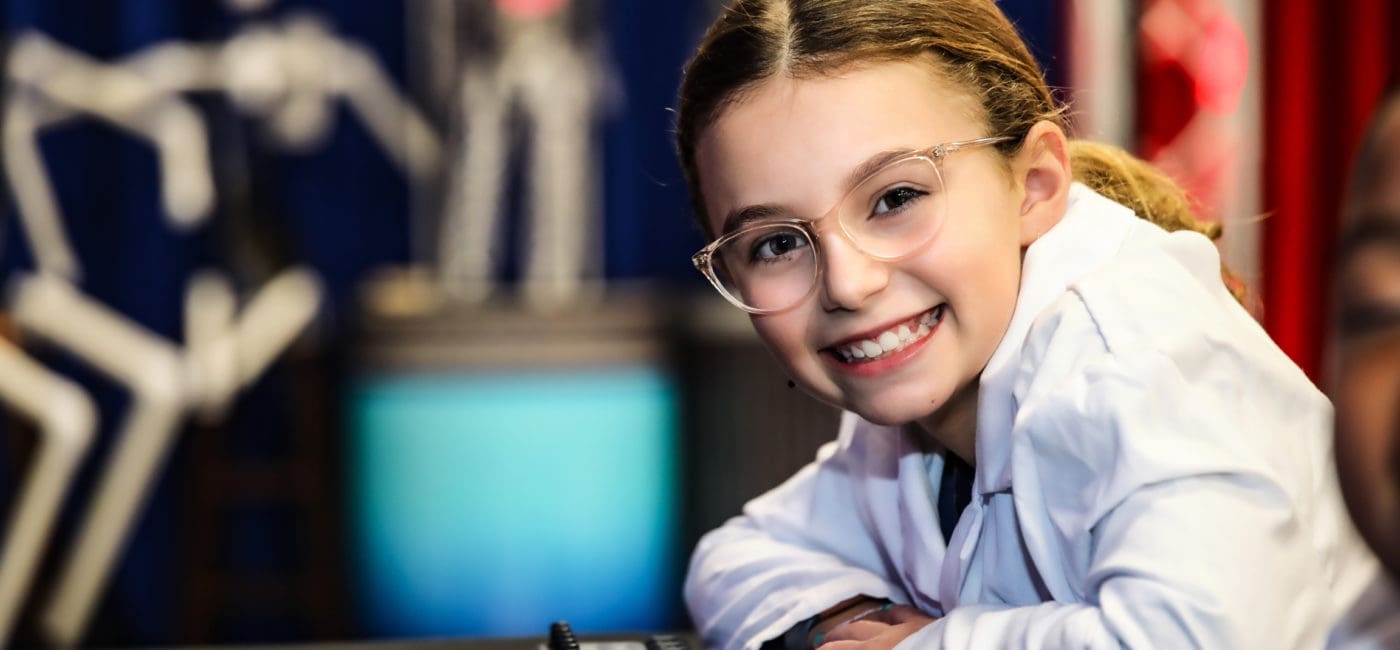 Animatronics are essentially moving lifelike art with fascinating characteristics and abilities that coax the imagination one step closer to belief. Realistic movements, costumes, and sounds work together to transform fantasy into reality.
Regardless of the outer believability, the real magic is everything you can't see. Never has there been a greater partnership between art and engineering, creativity and math, technology and imagination.
Inspired by the work of Garner Holt Productions, Inc., Garner Holt Education through Imagination is creating solutions to the inherent challenges of distance learning.
In partnerships with schools and educators, Garner Holt Education through Imagination offers hands-on learning experiences through our virtual field trips and workshops. Each virtual experience is paired with an activity kit sent directly to students that are built together with a live expert.
Related: Why Projection is Important to Distance Learning & Hybrid Solutions
The virtual platform removes geographic barriers and makes it possible to provide these virtual opportunities to schools all over the U.S. and beyond.
The projects are based on animatronic concepts that combine the STEAM areas of science, technology, engineering, art, and math in an engaging, interactive, fun, and creative way. Students see first-hand all of the different and distinct careers involved in building animatronics.
From concept to completion, there are 50 specific STEAM careers collaborating and playing distinctive roles in bringing an animatronic to life. These careers are all in high demand across a wide range of industries and offer students a real-life connection to career exploration.
More About Garner Holt Education Through Imagination
The Garner Holt Education Through Imagination virtual workshops and field trips put a relatable face on careers including:
Research & Development
Engineering
Architecture
Concept Art
Computer-Aided Design
CNC Milling
Fabrication
Welding
Computer Programming
Electronics
Animation
Figure Finishing Art
Sculpting
Audiovisual Production
Woodworking
Plastics
These virtual experiences help students begin to align their interests as they visualize themselves in careers they may not have understood or known about. Imagination and excitement are the results as they explore and dream about their future lives and careers.
The great value in this conceptual introduction to the inner workings of animatronics represents a broad range of student interests. In other words, there is something for everyone in animatronics. It's a way to stimulate the minds of the next generation's dreamers, innovators, and entrepreneurs.