Google Meet Has An Updated UI, Call Quality Notifications
Google Meet on the web has a new user interface and a new feature that notifies users when call quality declines.
Leave a Comment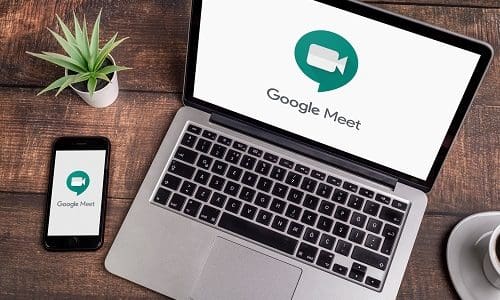 Zoom and Microsoft Teams have been the darlings of the unified communications and collaboration surge thanks to the pandemic, but Google is also pushing out new updates to Google Meet to make the platform more competitive with those two market leaders.
Over the last few weeks, news of updates have trickled out from the company, including a brand new user interface for the web and more recently, a feature that provides "gentle" notifications when audio or video quality deteriorate.
Google introduced the notification feature Monday, while the redesign of the user interface was previewed in April and released over the last few weeks.
According to Google, users will see a notification bubble describing the issue when Meet detects subpar call quality. The bubble will appear along with a red dot on the "More options" menu where users can trouble shoot the issue.
Based on the performance issue, users will see personalized suggestions on how to improve call quality, including things like plugging the device into a charger if battery is low or using less CPU or network bandwidth..
Read Next: Don't Sleep On Google Meet
The redesign for Google Meet on the web — now fully available — includes updates to video feeds, the viewing experience and the bottom bar.
Users can now hover over their video feed for options between a tile in the grid or a floating picture, and they can also resize and reposition and hide their video feed.
The redesign also allows users to see what they're presenting, unpin the content being shared and always see participant names regardless of meeting size.
The bottom bar was also redesigned to create more vertical space for seeing participants and content, and all meeting controls are available in one place. And one very convenient change was moving the leave call button away from the microphone and camera buttons to prevent accidental call hang-ups.
Other visual improvements include outlining a participant's tile in blue when they're speaking and other features to eliminate visual distractions.