Konftel Partners with Barco ClickShare Conference for Wireless Meeting Solutions
All of Konftel's conference cameras, speakerphones and video packages now carry the label "Certified for ClickShare Conference – Barco."
Leave a Comment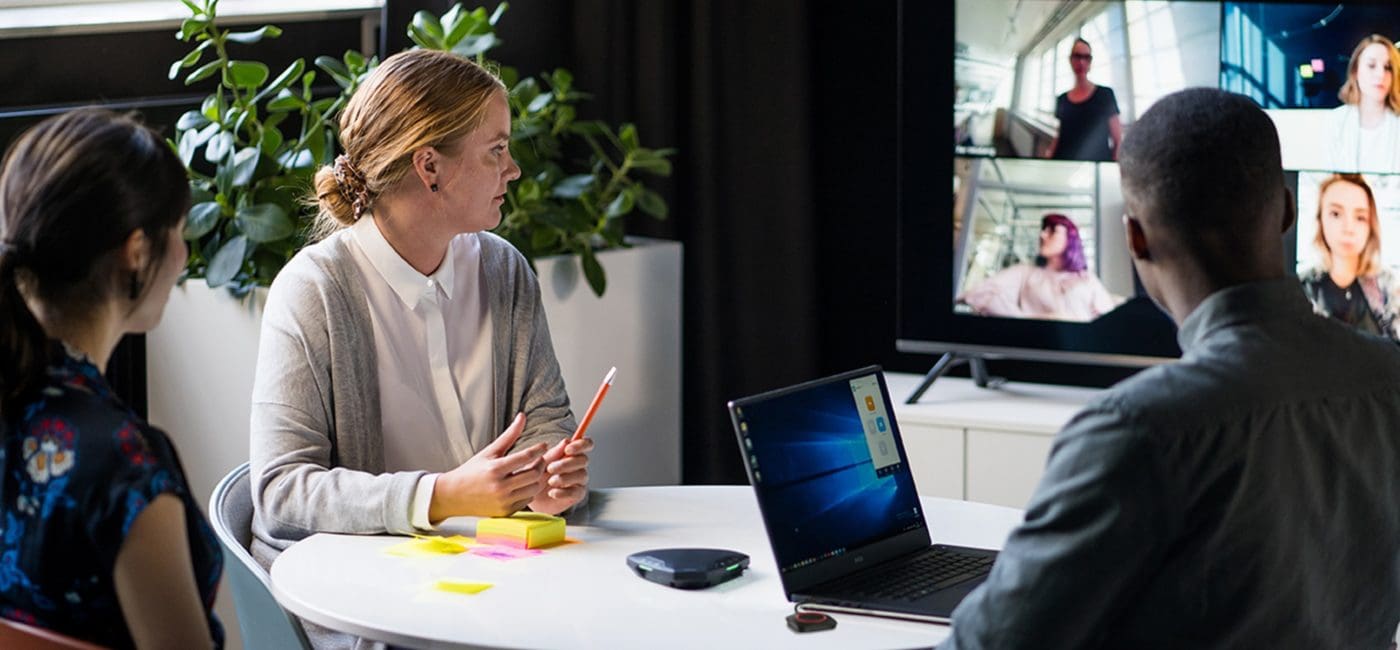 Konftel has launched "a close partnership" with Barco, according to a joint announcement today.
Konftel's conference cameras and speakerphones are now certified for and compatible with Barco's series of ClickShare Conference products.
Konftel and Barco "have a shared mission to create simple and flexible room solutions for video conferencing, enabling restriction-free use of familiar apps and cloud services," according to the joint announcement.
"With the companies' concept, called BYOM or Bring Your Own Meeting, the person leading the meeting can take their own laptop into the meeting room and connect wirelessly to a camera, audio and display via the ClickShare Conference Button," the announcement says.
In the combined solution using Konftel's products and ClickShare Conference, the connection between the laptop and conference cam, speakerphone and display is fully wireless.
"We know from experience what strong demand there is for reliable wireless products and I am impressed by the simplicity of the powerful ClickShare Conference solutions," said Konftel CMO Stefan Eriksson in the joint announcement.
"By joining forces with Barco, we are delivering clear added value for Konftel's customers and sales channels," he said.
Why Konftel Partnered with Barco
All of Konftel's conference cameras, speakerphones and video packages now carry the label "Certified for ClickShare Conference – Barco."
This means that all three models in the ClickShare Conference series are regularly tested to ensure compatibility with, for example, the Konftel Cam20 and Cam50, Konftel 55Wx and 800, and the complete video kits that range from the little Konftel C20Ego to the premium C50800 Hybrid package.
The joint offering enables platform-independent and wireless video conferences to be conducted in meeting rooms of all sizes.
"Konftel…video packages combined and certified for use with our ClickShare Conference products bring customers a unique hybrid meeting solution," said David Fitzgerald, VP of global alliances at Barco, in the joint announcement.
"Premium audio and video combined with easy, flexible wireless conferencing creates a total meeting room solution that impresses with sound and video, reduces wires and simplifies the meeting experience with just one click of a button," he said.