Microsoft Teams Now Has 145 Million Daily Active Users
Microsoft Teams' has nearly doubled its number of daily active users from a year ago as the company releases new features.
Leave a Comment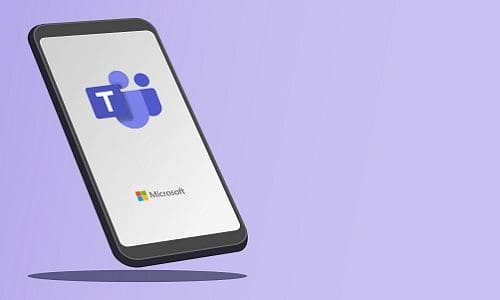 The videoconferencing wars between Microsoft, Zoom and others is showing no signs of slowing down as providers begin adding new features and reinventing their platforms for our work lives past the pandemic.
These platforms are still reporting robust growth, including Microsoft Teams, which now has over 145 million active daily users, the company said on an earnings call with investors about the company's third quarter.
CEO Satya Nadella said on the call that the figure almost doubles what the company reported a year ago.
According to Microsoft news releases and news reports, Teams had about 32 million active daily users at the beginning of the pandemic, but that figure jumped to 75 million in just a few weeks. In October 2020, Microsoft said Teams had 115 million daily active users.
What's even more encouraging for the platform is that usage has continued to grow in markets where employees have returned to the office, which includes Australia, China, New Zealand, South Korea and Taiwan.
Read Next: Check Out These New Microsoft Teams Rooms Features And Devices
"And the number of organizations with more than 1,000 users, integrating their third-party and line of business applications with Teams has increased nearly 3 times year over year," Nadella said. "We're accelerating our innovation, adding more than 300 features over the past year, including more than 100 new capabilities so far in 2021. New inclusive meeting experience for hybrid work, including custom gallery views, enable anyone to be seen, heard, and participate, whether they are at home, in a meeting room, at an office, or on a factory floor."
Nadella went on to explain how customers like GM, Sanofi, American Airlines, Coca-Cola and Unilever are using Teams for unified communications and taking advantage of new tools, like Microsoft Viva and the Power Platform.
Office 365 also has nearly 300 million paid seats, and Windows 10 now has more than 1.3 billion active monthly devices, Nadella said.
While Teams' growth is impressive, the platform still has a ways to go to catch up to Zoom, which has 300 million daily meeting participants.
As your customers are returning to the office and are looking for conference room systems, make sure you're offering solutions that allows employees to use either Teams, Zoom or the other myriad platforms on the market, which is poised to remain super competitive for a long time.