Pro AV Should Pay Attention To Google's Rising Endpoint Market Share
Google's market dominance in the K-12 education space could eventually impact the enterprise market, including videoconferencing systems.
Leave a Comment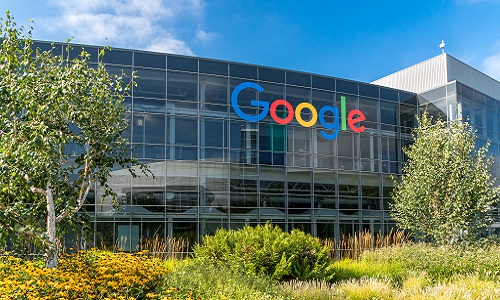 Microsoft currently has a stranglehold on the enterprise computing market share, but Google could be poised to better compete with the IT giant in the foreseeable future.
That is mainly because Google has a stranglehold itself on the K-12 education market, and those users will eventually become business leaders and technology decision makers. Those same Google systems that are used by students and educators across the U.S. could follow those students to the business world.
Google, like most other tech giants, was able to rise to meet the demand for technology to help people connect with employees, customers, and more importantly, educators.
According to Gartner, shipments of Chromebooks in the fourth quarter increased about 200% from the year prior, and in 2020 overall, Chromebook shipments increased over 80% to nearly 30 million units.
And, per a September 2020 article in The Information, Chrome gained on Windows in the second quarter last year when Chrome operating systems made up about 10% of all computers shipped globally, up from 8% in 2019. Windows systems, meanwhile, fell to just over 83% from 86% in 2019.
The publication cited Gartner analyst Mike Kitagawa, who said the pandemic was the main contributing factor to those changes.
Before the pandemic, "for the Chromebook market, we thought growth had passed the peak, because the adoption rate for K-12 was close to the saturation point," said Kitagawa. Instead, because of the coronavirus shutdowns, more schools shifted to a one laptop per student policy and families bought more laptops so children would not have to share. Plus, some businesses bought them for remote workers. "The pandemic is really changing the market," she said.
One of Google's main focuses lately has been on unified communications and collaboration, which has included many of new features to its videoconferencing and collaboration service Google Meet and a deeper integration of its tools and apps. Those efforts ultimately culminated in a rebrand of G Suite to Google Workspace.
Google Meet however, has a long way to catch up to Zoom and Microsoft Teams, the market leaders in videoconferencing services and the main videoconferencing services used by your customers.
However, there are millions of students and young adults around the world who are now intimately familiar with Google and its apps, and many of them have had Google accounts since they were very young.
While the workplace has been slow to adopt Google systems and leave Microsoft, integrators should start thinking about videoconferencing systems that can support Google Meet.