Zoom Announces $100M Zoom Apps Fund
Zoom's $100M Zoom Apps Fund is designed to grow Zoom's ecosystem of hardware, apps, integrations and developer platform.
Leave a Comment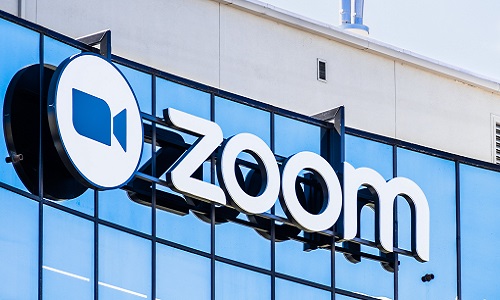 Zoom has announced its $100 million Zoom Apps Fund, a new venture fund designed to grow Zoom's ecosystem of hardware, apps, integrations and developer platform.
The program will dole out initial investments between $250,000 to $2.5 million that will help companies build solutions "that will become core to how Zoom customers meet, communicate and collaborate," the company said in a press release.
Zoom announced its Zoom Apps program at Zoomtopia 2020 that allows developers to build apps for Zoom that enhance productivity, and dozens are already in development and will become an "important component" in the future of videoconferencing, the company says.
The new fund will invest in developer partners with viable products and early market traction that will enhance the video experience on Zoom, the company says.
The company relies on its ecosystem of apps, integrations, video and client SDKs to maintain its status as a market leader, and its looking to that community of partners again. That includes manufacturers of videoconferencing devices and system integrators.
Read Next: Zoom Is The Most Popular Videoconferencing Platform, Study Shows
In a blog post, Colin Born, head of corporate development at Zoom, said the first batch of Zoom Apps demos and betas made clear the opportunity and potential for innovation in the videoconferencing space.
"If you're passionate about creating products and integrations that provide value to our customers, helping them communicate more easily, meet happier and be more productive, we want to hear from you," Born wrote.
Out of all the videoconferencing providers, Zoom had arguably the best year out of all in 2020 due to the pandemic-induced demand for business continuity solutions. Now, as the pandemic slows, economies reopen and people go back to the office, Zoom looks to strengthen its business relationships for even more growth.
According to the company, it is looking for companies in early growth stages that are committed to developing on and investing in the Zoom ecosystem, which includes apps, integrations, APIs, SDKs and hardware.