Navigating the Sea of Videoconferencing, Collaboration Apps in the Conference Room
The COVID-19 crisis created a huge demand for videoconferencing and collaboration apps that won't go away once customers return to their conference rooms.
Leave a Comment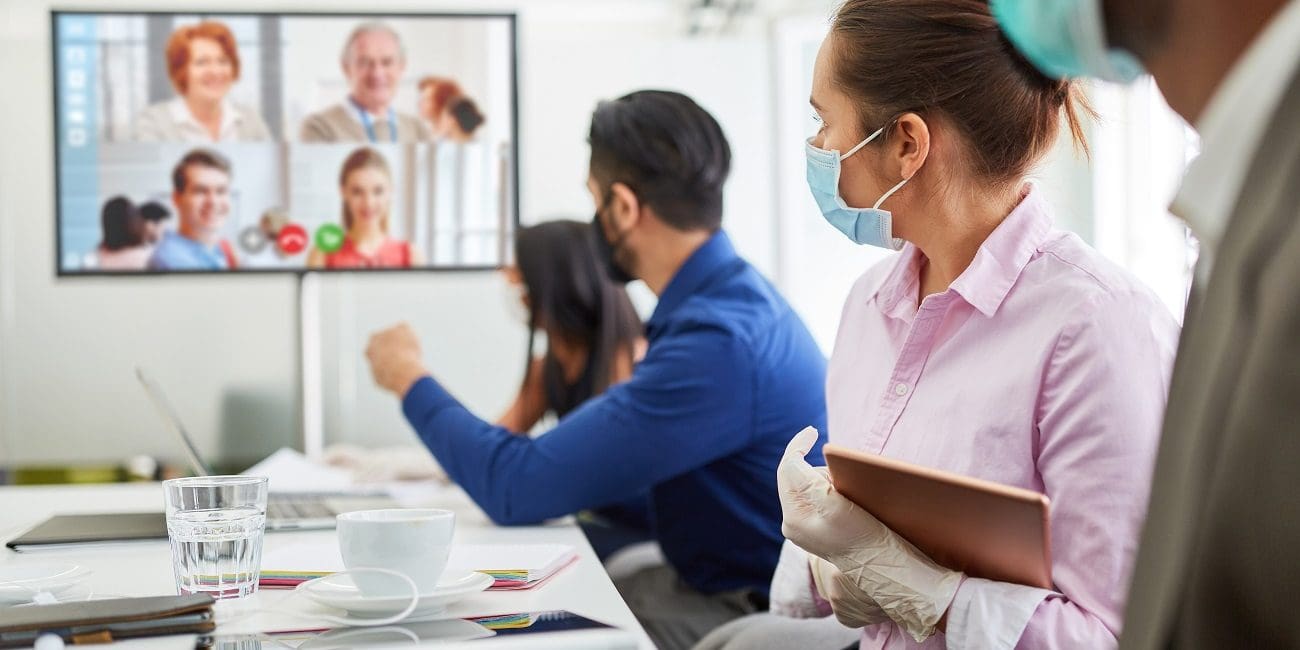 As remote work became the norm in March, videoconferencing and collaboration apps like Zoom, Microsoft Teams, Webex, Google Meet, Bluejeans, GoToMeeting, Lifesize and others became a critical business tool that helped organizations remain viable in these uncertain times.
The coronavirus pandemic is still in full swing in many parts of the world, but remote workers will eventually return to the office with a new, greater understanding of how these tools work. That means integrators should be prepared to offer solutions capable of integrating with a variety of meeting platforms.
Customers demand multiple video apps
Now more than ever, companies are using multiple applications. For example, an organization may use Microsoft Teams or Google Meet to communicate internally, and use Zoom, BlueJeans, Webex or another standalone videoconferencing app to communicate externally.
However, due to Zoom's popularity, there was demand from Microsoft users to have the two platforms be interoperable without having to purchase additional licenses or third-party services.
Now, Teams, Zoom and Webex will soon be interoperable so customers can benefit from the features of each, including Cisco's Webex-enabled meeting room hardware.
Zoom became a critically important video application launched in enterprises, and it became a "saving grace" for many of them in the COVID-19 era, says Julian Phillips, senior vice president of global workplace solutions at AVI-SPL.
However, many organizations were well on their way down the cloud migration path with Office 365 and Microsoft, which includes Teams. Customers may be confused about all of the different videoconferencing apps in the market right now, but using multiple is not out of the ordinary, Phillips says.
"Certainly for all of the customers we work with in this space, it's perfectly viable for an organization to deploy Zoom as a video application and at the same time, still deploy Microsoft Teams in Office 365," Phillips says. "I don't necessarily think the two are incompatible with each other."
That makes it feasible for organizations to use multiple video and collaboration apps, especially if it's a large enterprise.
"Take a company like the size of a Fortune 500 company and there are going to be business units and departments that have adopted certain solutions," says Aaron McArdle, CEO of conference room installer RoomReady.
Organizations should adopt a primary solution, but leave it open for smaller business units to adopt their own.
"It's going to be hard for an IT department or a CIO to say we're only going to have just one," McArdle says.
Differences between platforms shrink
However, the space is becoming more and more competitive as new features and updates are coming at a rather quick pace since the COVID-19 pandemic began earlier this year.
Before the pandemic, it was easier to recommend one platform over another since there were stark differences between the solutions. That's changing, McArdle says.
"But I think now, every one of them that is significant and that has money behind them are clamoring to fill the gaps where they were short," McArdle says.
Nearly every videoconferencing provider now offers the same features: screen sharing, background blur and/or virtual background, noise filtering, virtual gestures, and support for a large number of on-screen participants.
Zoom, marred by security issues earlier this year, had only released new security features for three months. Teams, Meet and others had to catch up to Zoom and allow users to see more meeting participants at once.
Webex, a longtime player in the videoconferencing and collaboration space, is also improving the platform and has recently rolled out several new features like an updated user interface and new integrations with Outlook.
Teams is stepping into Zoom and Webex's meeting space territory with new features and integrations that make it more of a player in the actual meeting room.
"The differences between the platforms are shrinking," McArdle says.
Teams' potential
Microsoft Teams may be the obvious choice for most organizations well on their way down the Office365 path, says Phillips of AVI-SPL.
Teams, he said, is part of a true unified communication and collaboration ecosystem and it already integrates with the Office 365 suite, including tools like email, calendars, cloud storage and office apps like Word, PowerPoint, Excel and more.
Zoom, on the other hand, is simply a "powerful videoconferencing application" that is quick to deploy and easy to use, thus its popularity as organizations scrambled to adjust to remote work.
Teams, Phillips says, is well positioned to overcome Zoom as the preferred video chat and collaboration tool.
"When you've invested in a cloud platform that's got all of your business tools lined up and it's now integrated into your core workflow … I think a lot of people will relax this Zoom stuff and use Teams," Phillips says.
Microsoft Teams is already installed on any computer with Office365, so it has the potential to become the most popular video and collaboration platform, McArdle says.
"Microsoft Teams, in my opinion, is kind of the sleeping giant right now because everybody's (PC) has Microsoft Teams on it if they're using Office365," McArdle says. "Microsoft has pretty closed with heir integrations, but you're starting to see more and more of that open up. I think that's going to be something that comes on strong."
If you enjoyed this article and want to receive more valuable industry content like this, click here to sign up for our digital newsletters!