New Q-SYS Plugins Available from QSC
QSC's Q-SYS control has new plugins available with configuration and management capabilities for some of the most popular meeting room endpoints.
Leave a Comment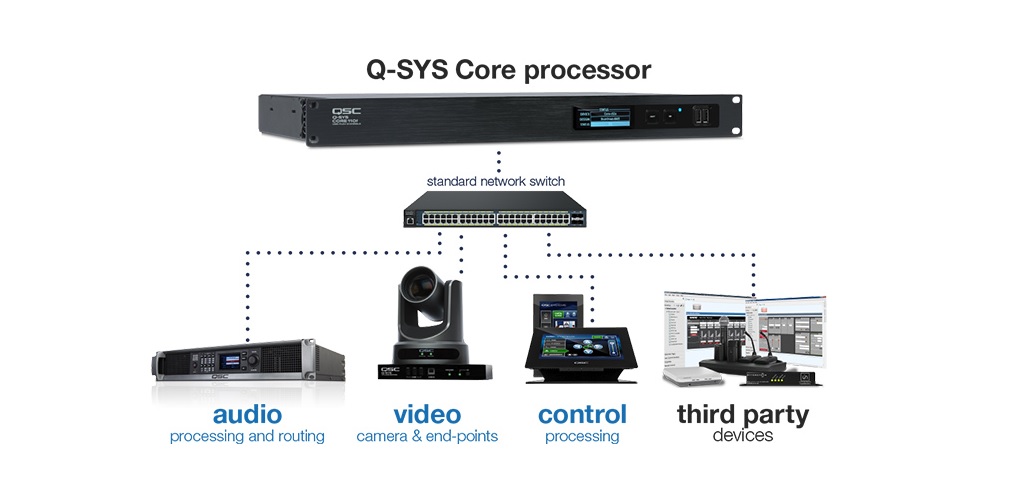 QSC says the latest round of Q-SYS plugins offers native control integration of today's most popular meeting room endpoints with the Q-SYS Ecosystem.
"These new drag-and-drop integrations represent enormous savings in programming time and resources for AV integrators, programmers and consultants," according to a company press release.
Now available through the Q-SYS Designer Asset Manager portal within Q-SYS Designer Software, these plugins offer configuration and management capabilities for the following devices:
"It has always been a priority to continually provide a growing and broad set of pre-built control plugins for some of the most common meeting room endpoints, expanding the native control capabilities of the Q-SYS Ecosystem. This latest round of plugins adds Q-SYS control integration for several AES67-capable microphone solutions. We also added support for popular media players, screen casting and displays, as well as IP-based control for power conditioning and management solutions," says Greg Mattson, Product Manager, Q-SYS Control, QSC.

"Furthermore, this latest set of plugins reinforces the unique, open flexibility of the Q-SYS Scripting Engine, allowing QSC to develop integration plugins alongside our active Q-SYS programming community to build and contribute to the ever-growing library."
Read Next: These are the Top Vulnerabilities in Industrial Control System Security Protocols