Touchless, BYOD Systems Will Dominate in Post-Pandemic Returns to Work and School
AtlonaComm 20 session on the importance to automation in the wake of the coronavirus pandemic shares tips on best practices for integrators and users.
Leave a Comment
For the last several years, the ability to touch a large collaboration system and effect change was seen as the ultimate form of communication and efficiency in boardrooms and classrooms, but the coronavirus outbreak across the U.S. and around the world has changed all of that—at least for now.
These days and for the foreseeable future, customers are more likely to seek out devices and systems that allow them to express themselves without putting their fingers on the screen because that touch could spread the pandemic even further and wider, in most cases without anyone realizing it.
"The shared interface in the conference room has become a safety hazard," said Atlona senior sales engineer Donald Trinh in an AtlonaComm 20 Tech Talk on touchless and bring-your-own-device (BYOD) rooms.
As appealing as it once was not so long ago to have everyone touching the screen to share their ideas on a particular topic, today customers are more likely to lean more toward gesture-based offerings, said Atlona sales engineering manager Seth Powell.
"You really want to see a system that controls itself," he said. "It's all about automation. There's a shift away from complicated control systems to more user-friendly automation capabilities."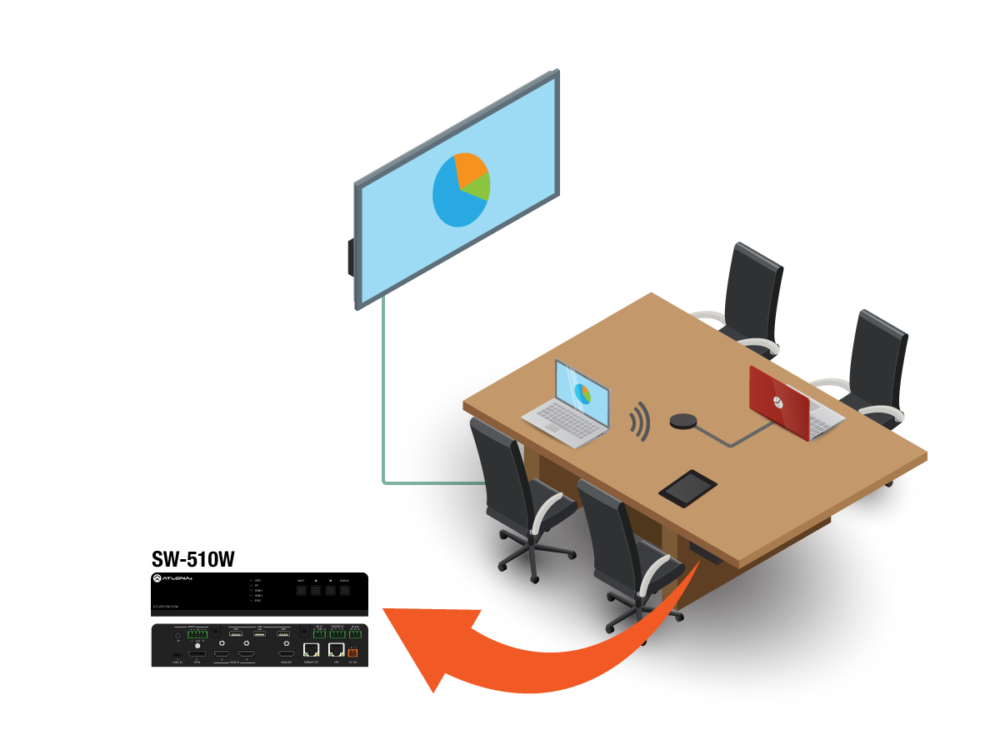 More About Touchless Collaboration
To eliminate confusion for users who bring their own devices to meetings, fencing is a tool that helps to link specific devices to specific wireless access points. That will keep users from having to scroll through a list of potential access points and try to figure out which one is the best one for them to access.
"That helps to make the user experience more intuitive," said Powell.
Atlona recently published an IT Deployment Guide that helps integrators and users get more understanding about setting up their systems to allow for a touchless experience, said Powell.
He knows many systems aren't deployed that way but expects more of them to have touchless features in the near future, especially as more people start to return to the office for the first time in several months and focus on the idea of staying safe and healthy and extending that courtesy to others.
If you enjoyed this article and want to receive more valuable industry content like this, click here to sign up for our digital newsletters!