SnapAV Introduces New and Improved OvrC Remote Management and Monitoring Platform
SnapAV introduces new version of OvrC remote management platform to help integrators keep their customers' systems up and running from anywhere.
Leave a Comment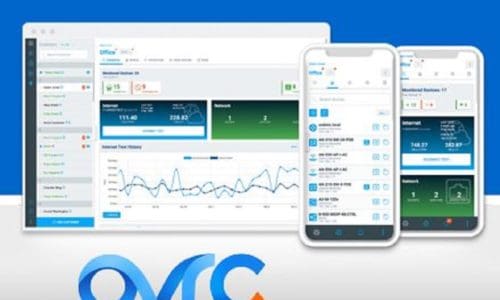 SnapAV's new OvrC remote management and monitoring platform could not have come at a better time.
The North Carolina-based manufacturer provider of AV solutions to integrators has released a new version of its remote monitoring platform that includes hundreds of new enhancements and added support for Pakedge products, like an all-new mobile app, new user interface, faster performance and support for all SnapAV connected products.
The free platform comes as integrators may want to limit physical service calls and having to send technicians onsite and as end users limit office visits in light of the coronavirus pandemic.
The new version of the platform is built for performance, easy access to crucial information, mobility and an expanded ecosystem that includes Pakedge.
In a statement, SnapAV Chief Product Officer and Technology Officer Charlie Kindel said OvrC is a now the company's single remote management platform and are a result of listening to tens of thousands of customers that have used previous versions of OvrC and other platforms like BakPak and Ihiji.
"The new OvrC is now our single remote management platform for the future, and the enhancements are a direct result of us listening to tens of thousands of customers," Kindel said.
Read Next: SnapAV to Acquire Control4 in $680 Million Deal
Performance
According to SnapAV, every aspect of the new OvrC was engineered for performance, as the platform allows integrators to quickly install, monitor and troubleshoot devices.
That includes a newly designed user interface that provides more information at-a-glance that quickly gives integrators access to the status of a project or device.
The fully-responsive interface is quick to load and adapts the layout to utilize all available screen space.
It also gives integrators the ability to access vital information on AV systems, even when devices are offline
New mobile app
A new mobile app is more powerful and accessible, giving integrators the ability to support customers from anywhere, including onsite, on the road or at the office.
New features of the mobile app include the ability to add customers, view a map of all customer sites and configure site and device settings like wireless SSIDs, guest networks, DHCP reservations and program automatic reboots.
Expanded ecosystem
SnapAV touts the broad ecosystem the new OvrC brings, which includes the ability to upgrade Pakedge access points and Ihiji monitoring appliances to OvrC through an early access beta program which dealers can sign up for through the Control4 dealer portal. With that expanded support, integrators and customers can see the benefits of the new platform without additional hardware.
According to the company, in future releases additional Pakedge products will also gain full OvrC support.
OvrC will eventually become the replacement for BakPak and Invision once full Pakedge and Ihiji integration is complete, SnapAV says. Timelines and transition plans will be shared once integrations move out of beta and into full release.
"Today, we're bringing the power of OvrC to thousands of pros that love Pakedge and Ihiji. At the same time, existing OvrC users will also have high-performance Pakedge networking devices as an option for their customers." said Kindel. "This new release adds tremendous value to all pros and it's just the beginning; through our world-class cloud engineering and operations, Pros can count on even more new capabilities and products being added regularly."
The new OvrC is available now at ovrc.com. Existing OvrC users can start experiencing the new OvrC immediately by logging into their OvrC account at app.ovrc.com.