4 Factors to consider Before Purchasing Outdoor Digital Signage Solutions
Outdoor digital signage is the perfect way to ensure important information is both easy to view and adaptable to all types of environments. When looking for the perfect outdoor digital signage solution, here are some important factors to consider before buying.
Content from our Sponsor
Leave a Comment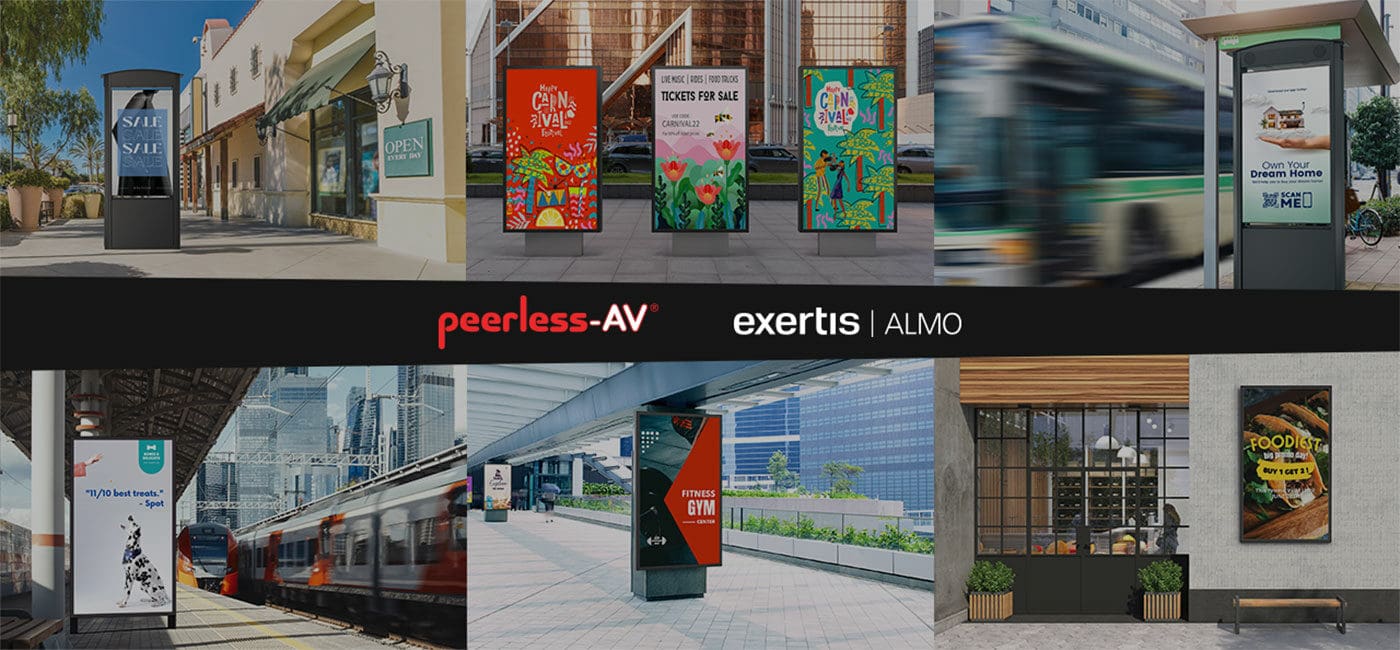 Easy to Update
Opting for digital signage allows changes to be made quickly and easily. Whether there is an important announcement that needs to be shared, changes to previously programmed information, or non-permanent messaging, digital signage is highly adaptable.
Instead of going outside and manually switching static signage during possibly busy parts of the day, digital signage allows for a more convenient and remote process. This means your signage information will always be up-to-date.
Outdoor Certified
A crucial part of outdoor digital signage is having a solution that is weatherproof. Signage that is stationed outside 365 days a year is exposed to all types of weather. A reliable outdoor display is able to sustain a wide range of temperatures, environmental elements, precipitation, and more, while still being easy to read and operate. Outdoor-rated solutions can maintain a sleek and approachable look despite years of weather exposure. When purchasing outdoor digital signage solutions, companies should look for displays that have an IP66 rating or higher, making them waterproof and dustproof.
Optimal Viewing Experience
Outdoor digital signage is more captivating than static displays, creating a more immersive and eye-catching experience for the viewers. HD, all-weather certified displays will remain bright and crisp, making information easy to read without the potential of fading like a static display. Companies should also look for displays that are optically bonded in order to reduce glare. This will also help make the display stronger and reduce costs associated with the display's solar load.
Simple to Install & Maintain
Another important aspect to keep in mind when looking for digital signage is a seamless installation. Some digital signage solutions will involve forklifts, cranes, and other heavy machinery, making the whole installation process more of a headache to plan.
Kiosks and displays that are easy and quick to install and maintain alleviates disruptions to regular business operations.
Knowing all of these important aspects of effective digital signage can be extremely beneficial while on the hunt for the best solution for outdoor usage. Peerless-AV's next generation Smart City Kiosk comes equipped with all these important features to look for and more. Designed with functionality and aesthetics in mind, this all-weather-rated kiosk contains a 55″ Xtreme™ High Bright Outdoor Display with HD1080p resolution. Easy to install and built to withstand the rigors of daily use, the Smart City Kiosks from Peerless-AV are a perfect solution for all types of outdoor digital signage needs — from wayfinding, advertising, weather, entertainment, and more.
If you enjoyed this article and want to receive more valuable industry content like this, click here to sign up for our digital newsletters!