An Indoor/Outdoor TV for All Reasons & All Seasons
The Peerless-AV line of outdoor TVs can withstand extremes in temperature and precipitation; it even offers weatherproof speakers.
Content from our Sponsor
In case you weren't aware, Peerless-AV (yes, the Peerless that is famous for mounts) is offering an Indoor/Outdoor TV that is an outstanding choice for environments that may be less than ideal including cold, rain, dust and bright light.
Your first inclination may be, "Who needs that?" but stop and think for a moment of the places and times it would be perfect. How about restaurants, night clubs and country clubs with outdoor dining; sporting venues (baseball, football, soccer…); ice rinks; zoos; theme parks; factories; retail outdoor strip malls; rental and staging (where events are often outdoors); and at the marina or on a boat!
Let's look at a few examples.
Clean Image Car Wash: In the spring of 2014 Clean Image Car Wash made the decision to update their facility's signage. Their static services board located at the entrance of the car wash required regular upkeep due to weathering and consistent service changes.
In addition, each and every promotion designed to increase sales and up-sells required the printing of a new sign and manual removal and replacement of the signs. Clean Image decided it was time to look for a digital signage solution that would look sleek and modern, while offering a cost effective option. In just two months, Clean Image Car Wash has experienced a noticeable increase in up-sells.
With promotions displayed prominently in a visually-appealing, well-lit services board, more and more customers spend their time in line perusing service package offerings. And, with the Xtreme Outdoor Digital Menu Board's ability to quickly change content, much of the attention garnered surrounds new promotions that pop on and off the board frequently, causing a call to action due to their time-sensitive nature.
Washington Metropolitan Area Transit Authority: In late 2012, the Washington Metropolitan Area Transit Authority (WMATA) rolled out a new digital signage project designed to inform riders on its Metrorail system about track work, weekend closures and other travel issues before they pass through the fare gate at any of the system's 88 stations.
47″ UV2 Outdoor TV has won several awards from industry publications including Technology Integrator EXC!TE (2014 Winner) and TWICE (2014 Best in Show). It is rated to temperatures as low as -24 Degrees Fahrenheit and as high as +124 Degrees Fahrenheit, is Fully-Sealed to protect against water, dust and insects, uses Anti-Reflective Impact Resistant Safety glass and even has external water proof speakers that sound great.
For even harsher environments there is the Xtreme Outdoor model which boasts temperature ratings as low as -40 Degrees Fahrenheit and as high as +140 Degrees Fahrenheit. The icing on the cake – very reasonably priced. So no reason to drag your feet any longer – this is a great product whose time has come.
This article was written by Steve Rosenheim, Business Development Manager at Almo Professional AV.
If you enjoyed this article and want to receive more valuable industry content like this, click here to sign up for our digital newsletters!
Take Our Latest Quiz
Recommended For You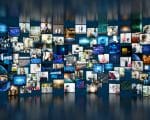 Organizations are seeing a boon when implementing AV over IP technology, and integrators are finding happy customers when installing AV over IP. In this webinar, you'll learn exactly why you need AV over IP.
After attending this free webinar from Commercial Integrator and TechDecisions you'll understand what you need – and everything you can do – to ensure you get the best UC services for your organization working together.