Carousel Digital Signage Makes the Technology Disappear at DSE 2019 with Carousel Cloud
Digital Signage Expo 2019 outlines the company's collaborative signage vision and marks the public debut of SaaS-based Carousel Cloud platform.
Leave a Comment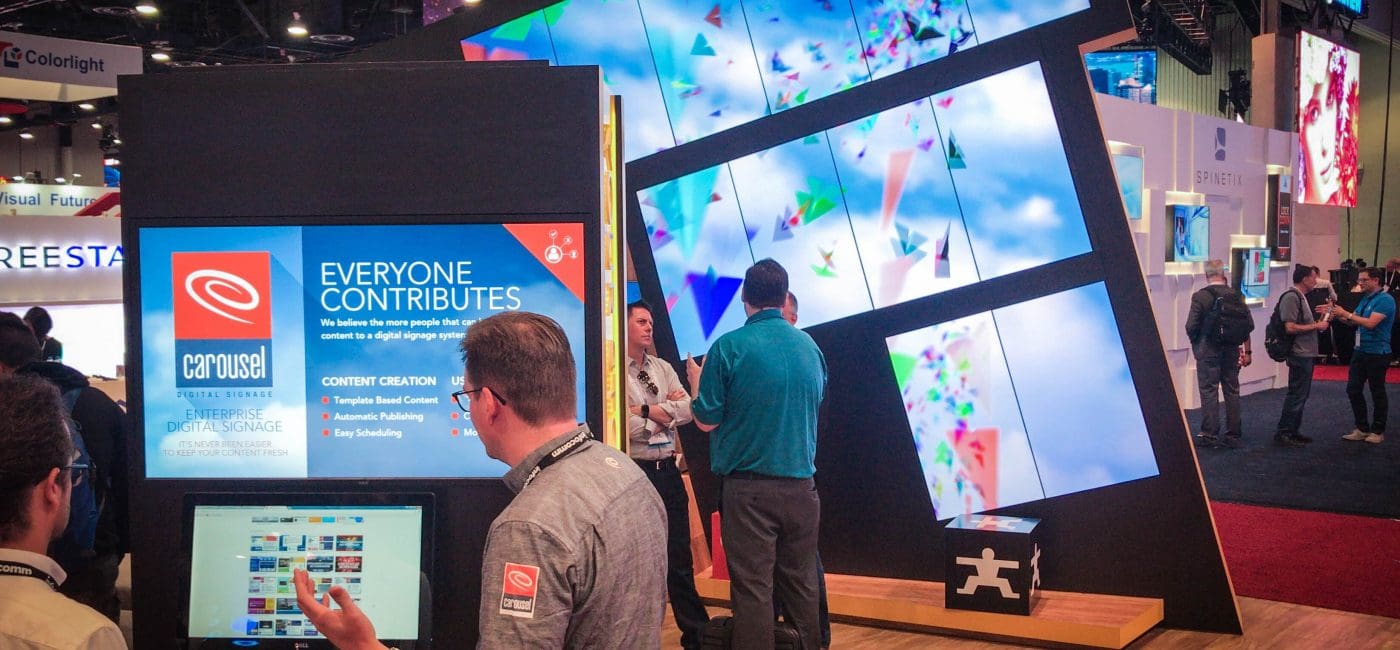 Carousel Digital Signage will come to Digital Signage Expo 2019 in Las Vegas later this month with a renewed message for its customer base: embrace collaboration and keep your content fresh to ensure a true return on investment.
"Digital signage is no longer a novel technology that sells itself through a "wow factor", said JJ Parker, CEO of Carousel Digital Signage, in the company announcement. "Deployments fail and ROIs fade when organizations fail to leverage the true communications power that digital signage offers.
"Our latest Carousel innovations give end users new flexible and easy to use tools that invite collaboration, and help businesses keep their content and messaging up to date. This is especially important in the corporate and education markets where Carousel Digital Signage brings especially strong value," he said.
At its Digital Signage Expo booth (2627), Carousel Digital Signage will demonstrate its Carousel Cloud platform for the first time, alongside its on-premise solutions. Carousel Cloud is a subscription-based SaaS platform for organizations seeking an off-premise, hosted digital signage service with limitless scalability.
Carousel Cloud "brings the standard benefits of any cloud service, eliminating the expense and maintenance associated with traditional hardware servers in favor of a lightweight, software-defined architecture that is centralized within an offsite IT infrastructure," according to the company announcement.
Carousel Cloud's architecture "accommodates more users from more locations, helping organizations become more collaborative, keeping playlists fresh and dynamic," the press release says.
"We believe this will help our customers build a winning strategy around content development and audience engagement, and deliver real value to the broader organization," said Parker.
Carousel Digital Signage's embrace of Apple TV devices for content playout will continue to be a key focus. A Carousel Player app, available through app stores or mobile device management (MDM) software, quickly turns Apple TV devices into enterprise-grade media players.
If you enjoyed this article and want to receive more valuable industry content like this, click here to sign up for our digital newsletters!