How the Digital Signage Expo Show Director Stays On Top of Digital Signage Trends
Andrea Varrone didn't know anything about pro AV or digital signage 10 years ago. Now, she manages Digital Signage Expo. Catch her at DSE 2019.
Leave a Comment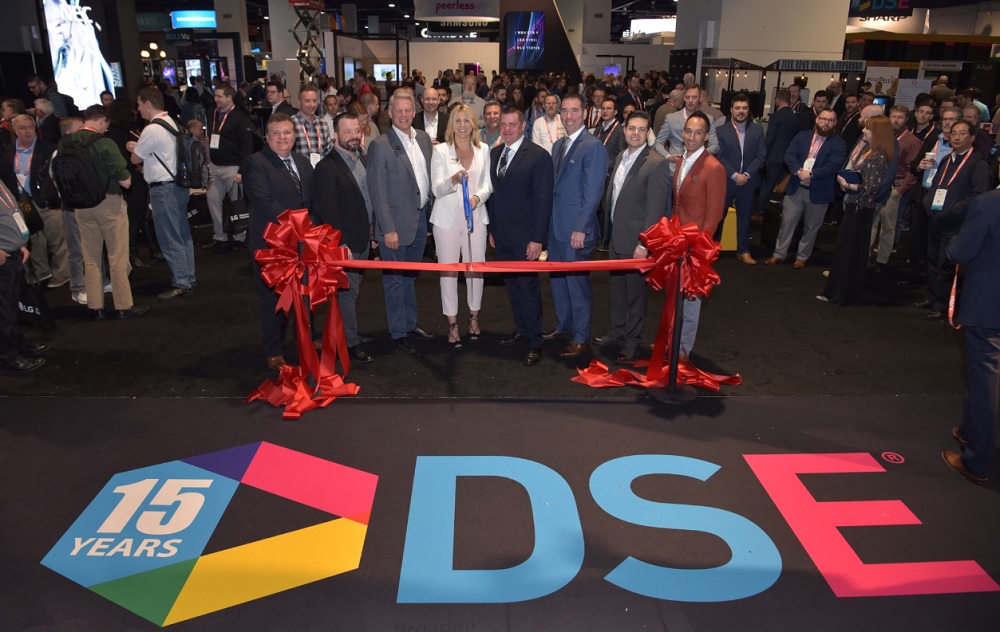 Andrea Varrone didn't set out on a career in planning events and certainly didn't expect that she'd end up at Digital Signage Expo.
But, when the real estate market dried up in 2007 and 2008, Varrone traded her real estate career for one working alongside her father, Angelo Varrone, and brother-in-law, Chris Gibbs, at Exponation, the entity that puts on the Digital Signage Expo.
"The [real estate] market was a little rough, so I thought I'd try [working with her father and Gibbs] for a year," says Varrone, 44, who joined Exponation in December 2008 and was originally selling ad space. She was promoted twice, including to show director five years ago.
"There was a lot of hesitation and nervousness about how it would all go, but it couldn't have been smoother," she says. "Once I got ingrained in the AV industry, it just sucked me in. It ended up being such a fun job, I couldn't dare leave.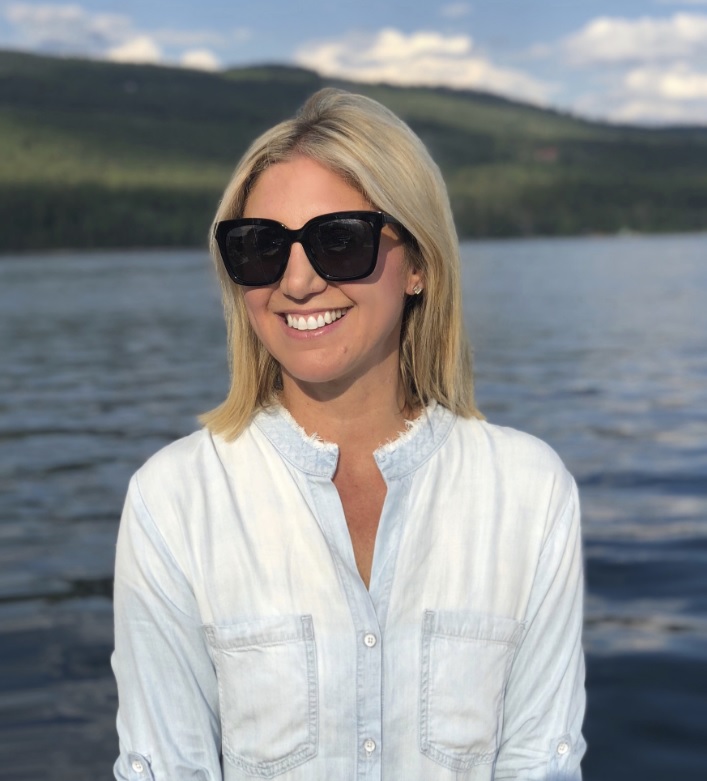 From Knowing Nothing to Show Director
Varrone "knew absolutely nothing about the business" when she joined Exponation, but "I've tried to study up, including taking Alan Brawn's certification program.
"I think I've become pretty well-versed, but there's always more to learn, especially as quickly as technology and the industry is changing."
While DSE 2019 is coming March 26-29 to the Las Vegas Convention Center with the theme "Transform the Experience," Varrone and her team are already thinking ahead to the 2020 show.
They'll sell about half of the floor space for the next year's show during DSE 2019, then plan the conference and speakers in the summer.
"In the trade show business, you're always a year ahead of everyone else," she says.
"Our biggest challenge is getting the right attendees to the show, producing a world-class event to make those attendees happy and attract more exhibitors."
Digital Signage Expo 2019 Preview
DSE 2019 will include:
an experiential theater with performances by virtual reality artists
manufacturers' training by BrightSign and Stratacache
a content workshop Varrone says is aimed at integrators who are looking to add content creation to their skill sets
much more
The show will again include a digital content theater with examples of menu boards and wayfinding, a boot camp for first-time attendees and roundtables in the end user networking center to help attendees learn from their digital signage mistakes.
Varrone hopes DSE grows beyond the typical 4,000 attendees and she expects more than 200 exhibitors from around the world to be hawking their wares at DSE 2019.
That includes Europe, Asia, Mexico and a Latin American pavilion that features Spanish-language courses. A typical DSE crowd is about 40 percent end users and 35 percent integrators, then marketing people, brand reps and others.
What Varrone Loves to Do Outside of Work
When Varrone isn't working, chances are she's somewhere outdoors, whether it's riding her bike or heading to the airport for a fun excursion with friends.
Her favorite place to visit is Italy, although she hasn't seen all of it yet.
Over the holidays, she went to Austria and spent New Year's Eve in Paris. She also made a recent trip to Cabo San Lucas, Mexico. She tries to make one or two overseas trips every year.
Let's go Back Stage with Andrea Varrone: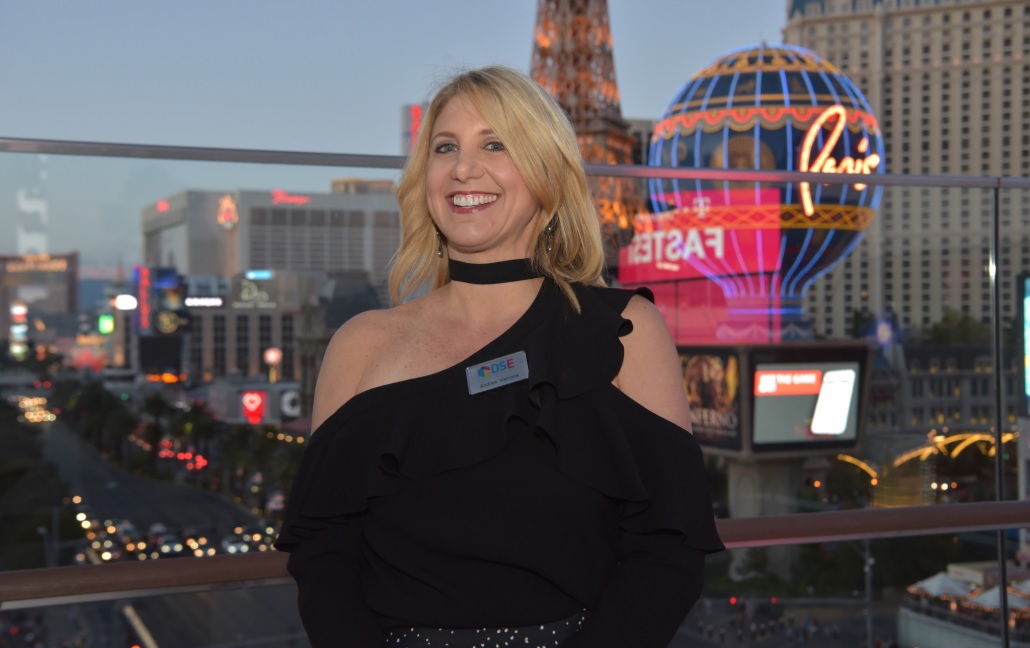 Commercial Integrator: What's the biggest challenging of planning the Digital Signage Expo?
Andrea Varrone: Trying to be all things to all people. We're marketing to 20 vertical markets. We have to know how to talk to retail, higher ed, integrators and manufacturers. There area lot of balls in the air.
CI: How do you keep up with the market and digital signage trends?
AV: I just ask a lot of questions and try to educate myself. I read a lot of articles and listen to a lot of podcasts.
I don't have to do that deep of a dive into the engineering aspect. We consider ourselves matchmakers, so we have to know how to talk to end users and integrators about what their needs are, then talk to exhibitors about what our audience is all about and what they're shopping for.
It's really about putting everyone together under one roof to help them do business, so I have to at least know enough to make that happen effectively.
Related: Digital Signage Market Trends: The State of Signage in 2019
CI: What changes have you seen in the digital signage market since you came to Exponation?
AV: There are always new things that come up year after year, but the job [of planning DSE] does become easier. You learn how to manage challenges and roll with the punches. DSE has grown so much in the audience.
The first Digital Signage Expo was known as the Digital Retailing Expo, so it's fun to see how [digital signage is] showing up in every place you can think of now.
We're living in a digital world. It's where we are. This industry is really only in its toddler phase, maybe teenager at the oldest. We've got a long way to go.
Keep up with DSE 2019 by bookmarking this page
If you enjoyed this article and want to receive more valuable industry content like this, click here to sign up for our digital newsletters!