Digital Signage Expo 2020 Rescheduled for Sept. 15-18 in Las Vegas
DSE 2020, which was postponed because of the coronavirus outbreak, will be Sept. 15-18 at the Las Vegas Convention Center South Hall Three.
Leave a Comment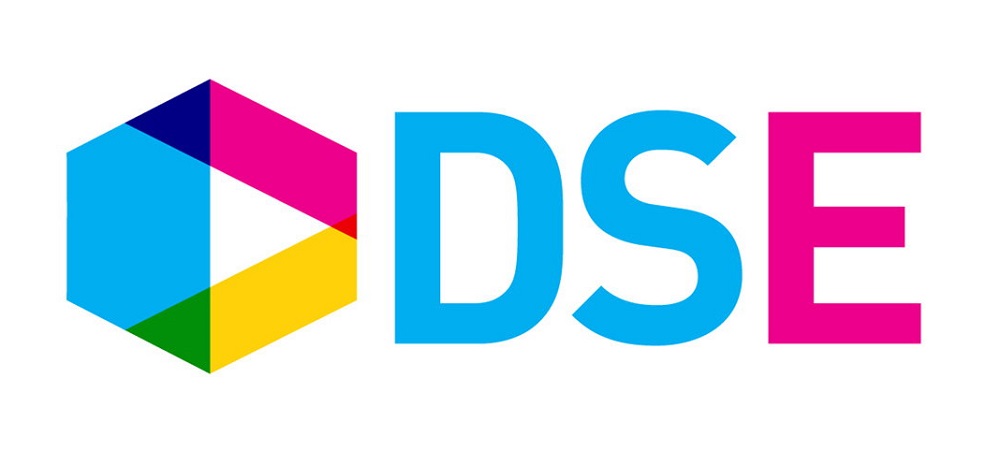 Digital Signage Expo 2020—which had been postponed from its original dates March 31-April 3 in Las Vegas—has been rescheduled for Sept. 15-18 in the Las Vegas Convention Center South Hall Three, with access to the show floor Sept. 16-17.
DSE 2020 will reprise the more than 100 scheduled educational opportunities, including nine pre- and post-show events, 21 industry-specific peer networking luncheon roundtables, 32 general conference sessions, 49 free on-floor workshops, and a program of study to ensure certification renewal in cooperation with the Digital Signage Experts Group.
Exhibitor locations will be maintained on the new floor plan, said Exponation LLC president and COO Chris Gibbs, and all DSE 2020 registration information will be retained for exhibit hall passes and conference selections.
Registration will reopen soon for any of the DSE 2020 educational conference sessions, which are eligible for Digital Signage Experts Group (DSEG) certification renewal credits.
More DSE 2020 Features
DSE 2020 will also feature the annual presentation of the Digital Signage Federation's APEX Awards. Here's a rundown of the 2020 APEX Award finalists:
Corporate Environment
Delta Airlines, Biometric Hoteling Solution nominated by Four Winds Interactive
• Forcepoint nominated by Design Communications Ltd.
• Legacy Union Bank of America Tower Lobby nominated by NanoLumens and Second Story
Digital Out-of-Home
Friends 25th Anniversary Global Kick-off nominated by BARTKRESA studio
• MediaCom Agency nominated by Moving Walls
• The Genesis Experience at Toronto Pearson Airport nominated by BIG Digital ThinkingBox Genesis Motors Canada GTAA
Educational Environments
Bill & Melinda Gates Center for Computer Science & Engineering nominated by Belle & Wissell Co.
• Deep Dive into the Brain South Florida Science Center and Aquarium nominated by Ideum
• The Media Majlis nominated by MOSECO QATAR
Entertainment and Recreation
Camelview DUMBO Digital Takeover nominated by Harkins Theatres
• Penguin Chill at the ABQ BioPark nominated by Ideum
• Statue of Liberty Museum nominated by ESI Design
Experiential Design and Planning
DATALAND:LINQ Hotel + Experience nominated by McCann Systems
• The Arctic Refuge Experience. Step In. Step Up. nominated by Future Colossal and Do Something Strategic
• The Wheel of Intention – The Rubin Museum of Art nominated by Potion
Healthcare Environments
Sunnybrook Foundation Tap-to-Donate Kiosk nominated by Envision
• The Wall of Heroes/Orlando Regional Medical Health Center nominated by Intermedia Touch
• The Wilderverse Connecticut Children's Medical Center nominated by Dimensional Innovations
Hospitality
Hurtigruten MS Roald Amundsen nominated by ProntoTV – part of Zeta Display
• Palms Ivory Tower Mesh nominated by Yaham USA Red Rock Resorts
• Seminole Hard Rock Hotel & Casino nominated by Design Communications Ltd.
Public Spaces
Boston Media Band at 110 High Street nominated by ESI Design
• Symulakra nominated by Screen Network, panGenerator
• X Madrid – Digital Urban Project nominated by NECSUM
Restaurants, Bars & Foodservice
KAOS Nightclub at the Palms Casino Resort nominated by NanoLumens
• The Living Retail Lab: Digital Menu Boards Inside Citizens Supply nominated by HighStreet Collective
• Toronto Union Food Court – QSR Digital Expressions nominated by Jumping Brand & Design Inc.
Retail Environments
Riachuelo nominated by Userful Corporation
• The Future of Retail, Led by The Fitting Room nominated by Elo
• Villiers hypermarket nominated by Pixel Inspiration – Carrefour Voyages
Transportation
"Fulton Flow" in Fulton Center nominated by MTA Arts & Design
• Istanbul Airport Duty Free Digital Signage Project/Unifree nominated by Sistem 9
• LAX Time Tower nominated by RealMotion
Venues
Tottenham Hotspur Football & Athletic Co. Ltd. nominated by Daktronics
• Wells Fargo Center nominated by ANC
• Yapi Kredi 75th Anniversary nominated by Dreambox Visual Communications
If you enjoyed this article and want to receive more valuable industry content like this, click here to sign up for our digital newsletters!