Digital Signage Trends That Will Define the New Decade
Digital signage expert Alan Brawn discusses key digital signage trends for 2020 and the next decade: what will your future look like?
Leave a Comment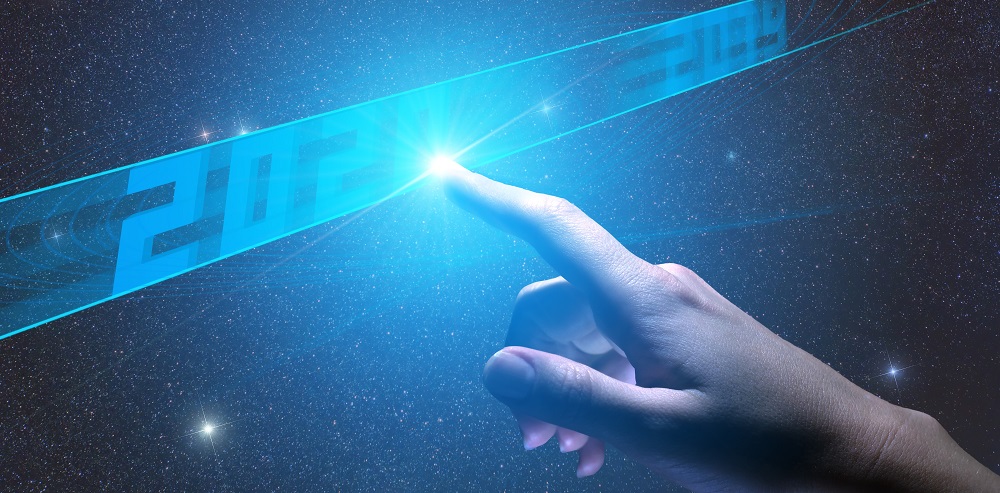 Those of us involved in commercial AV integration are seeing digital signage will lead the way in this new decade. Let's explore what digital signage trends are ahead in 2020 and the years to come.
Let's get the obvious out of the way
The most visible part of digital signage is (and will continue to be) the displays. Displays sizes will continue to grow with 55" to 65" now being the mainstream and >82" is not uncommon.
System on a chip (SoC) technologies built into displays will continue to evolve and become the media players of choice. Videowalls will proliferate even further with the objective of capturing more of a viewer's attention.
For display fans out there, direct view LED will encompass more market share (in spite of higher cost) primarily due to their image impact (color, contrast, and brightness), not to mention being seamless… but we will see bezel free LCD come onto the scene as the decade marches on and sooner than many may think.
IoT & Big Data driving growth
IoT is about connectivity and the ability to communicate with and among devices. Big Data is the information that flows between devices. Both IoT and Big Data are growing exponentially.
This is central to digital signage and how we will need to approach it and interact with it.
For anyone who has helped launch a digital signage network, you already know that the screens, mounts, media players and connectivity are a given and fairly easy to quantify.
The biggest variable though is content, and at the top of this consideration is what the content is intended to do.
Once the content is decided upon in all its aspects, the next most important factor is to understand the effectiveness of the content relative to the objectives. This is a moving target, to say the least.
While many end users employ the trial and error method to see what seems to work and what doesn't, this approach (or lack thereof) is fraught with landmines.
What if they guess wrong? What if they base their actions on opinions or emotion and not facts and data? This puts the entire investment in the digital signage network is at risk.
Keep in mind that digital signage is ultimately a business for the end user. All business investment is about return on investment and/or return on objectives and the mitigation and reduction of risk.
Analytics: if you don't provide it already, you should
This is where digital signage analytics comes into the picture (pun intended).
It provides facts and data on which to base our decisions and next moves. Analytics is at the core of the new digital signage frontier thus we must understand it and be able to convey this to the end users, our clients.
Related: 2020 AV Industry Predictions: How Integrators and Manufacturers View the Next Year
Early analytics began with a simple customer counter. It answered the question of how many people entered a store and how many viewed a screen and perhaps for how long.
This limited amount of data was all that we had. As we enter this new decade, device connectivity and the ability to mine massive amounts of data removes those limitations and will define what we do. The big question is what to do with what is so rapidly becoming available to us?
Artificial Intelligence
A key factor is artificial intelligence aka AI. It is Increasingly enabling and facilitating the gathering of data. AI can automate the gathering process and make it more efficient.
It allows us to be much more precise in the measurements that feed the analysis and ultimately educated/informed decision making.
Anonymous video analytics (AVA) lets us "see" and evaluate the demographics of viewers, how they move through a space, what screens they view, what zones on a screen they look at and for how long, and even the emotions they exhibit as they view the content on screen
The holy grail is predictive analytics. We can pair the AVA data we just discussed with actual sales data from POS systems, and thus compare the impact of the digital signage to actual results.
From this it can be determined if displays are in the right location, and if the right message is being displayed in the right area (or even the right zone).
With enough comparative data it can be predicted what a viewer of a certain profile is most likely to do. The comparison is not just about a single viewer but what viewers with similar characteristics are likely to do.
Also, data collection tells us what a viewer has done in the past predicts what they are likely to do in the future. Keep in mind that all this data by itself is worthless unless we do something with it. This is one place where the informed commercial AV integrator can add value.
Being a better systems designer
We need to begin to think outside the (trite but true) box that people so often reference. Beyond the obviousness of the display, media player, and connectivity we need to think in terms of all devices that can be connected to one another (i.e. mobility) and distributed visualization.
Once you have helped the end user with all the hardware and infrastructure, you need to see what else they need and what problems you can solve. Your job is to guide them and tell them things they did not know or expand on things that they knew but had not considered in-depth. You become a trusted advisor.
We need to guide our end users in digital signage to those key elements beneath the surface. This is especially true in the realm of analytics. This involves knowing the methods and types of data that needs to be collected but most importantly what the end user needs to do with it.
We need to show how interactivity should become a part of the plan going beyond the basics of connectivity and focusing on what the collection of interactivity data can tell us about digital signage use in their application.
Listen: Worried About the Security of Facial Recognition? Try Facial Detection: Episode 88 of AV+
And we also need to propose that they consider digital signage as an outsourced service where you can help manage the entire process in an ongoing manner. Our objective at this point is so we can stand tall and loudly proclaim, "value added"!
Depending upon the market data you wish to reference, digital signage is growing at an annual rate between 6% and 8% per year. Some elements are growing in double digits (i.e. CMS software, videowalls, interactivity, etc.) but analytics is growing at >30% per year.
This will lead the way and the industry overall will reach > $33 Billion by 2026. Welcome to the new year, the new decade, and the new opportunities. As one well known television star likes to proclaim, "give me some of that"!
If you enjoyed this article and want to receive more valuable industry content like this, click here to sign up for our digital newsletters!