Tripleplay and ONELAN Launch #STAYSAFE Campaign for Return to Work, School, Hotels and Events
Tripleplay and ONELAN say #StaySafe campaign will highlight how their solutions can keep people safe and informed in public and private spaces.
Leave a Comment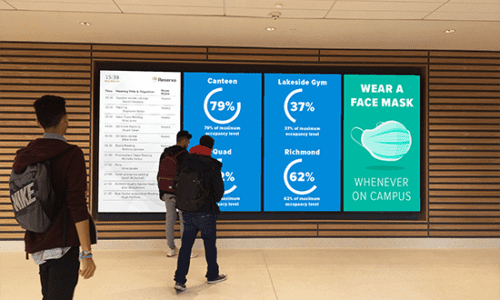 Tripleplay and ONELAN have launched their #StaySafe campaign, highlighting "how their solutions can help keep people safe and informed in private and public spaces as they return to the workplace, high streets, universities, hotels and events."
The Tripleplay and ONELAN #StaySafe campaign includes a focus on the companies' products that feature and allow for QR code-driven touch-free remote controls, contactless room booking and microbial screen overlays.
"A multitude of technology solutions are available to help deliver safe social distancing messaging and reinforce protocols and guidelines, such as promoting the wearing of face coverings and regular hand washing," according to the Tripleplay and ONELAN announcement.
"Additionally, occupancy management solutions can be deployed to trigger content depending on real-time occupancy levels while directional signage can be displayed to guide people away from more crowded areas to avoid congestion," the announcement says.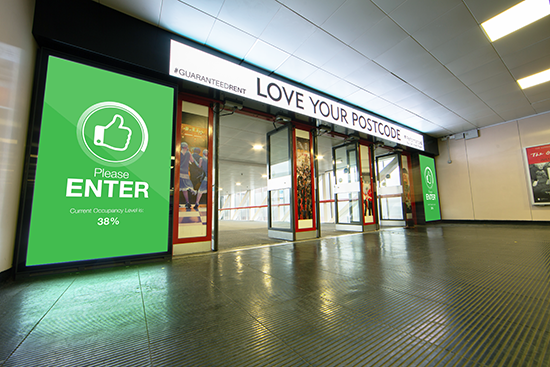 Key solutions include:
Digital Signage
Display dynamic messaging in key locations, which can be easily changed and updated, so everyone stays safe and informed from when they arrive at a location, to when they leave
Content Management
In an ever-changing world, dynamic content is vital. Utilizing the power of a central CMS means content can be updated to reflect critical changes to protocols
Live TV Streams
No other media provides reliable updates as instantly as a live TV stream, ensuring viewers are always kept up to date with breaking news and new information
"We strongly feel that, in these uncertain times, it's important that we're able to support our clients, partners and end-customers to the best of our ability," said Tripleplay and ONELAN chief commercial officer Hugh Coghill-Smith.
"This campaign showcases the existing and new solutions in our portfolio specifically designed to help keep everyone safe," he says.
Helping Health Care Workers #StaySafe
In May, Tripleplay used its expertise as specialists in guest room entertainment TV solutions—including working with organizations across the world in providing premium movie and TV content—to help in the best way it knew how during the coronavirus pandemic across the U.K.
Upon hearing about the work Hotel Football staffers were doing for the National Health Service frontline workers in the U.K. during the COVID-19 pandemic, Tripleplay leaders were inspired and wanted to do what they could to support their client.
Tripleplay upgraded the hotel's existing IPTV solution and made sure every key worker, in every room of the hotel had access to the latest and greatest TV and movie content.