Diversified Launches FocalPoint Digital Signage as a Service Offering
FocalPoint digital signage service offering is a scalable, supported solution for companies looking to implement or replace digital signage network.
Leave a Comment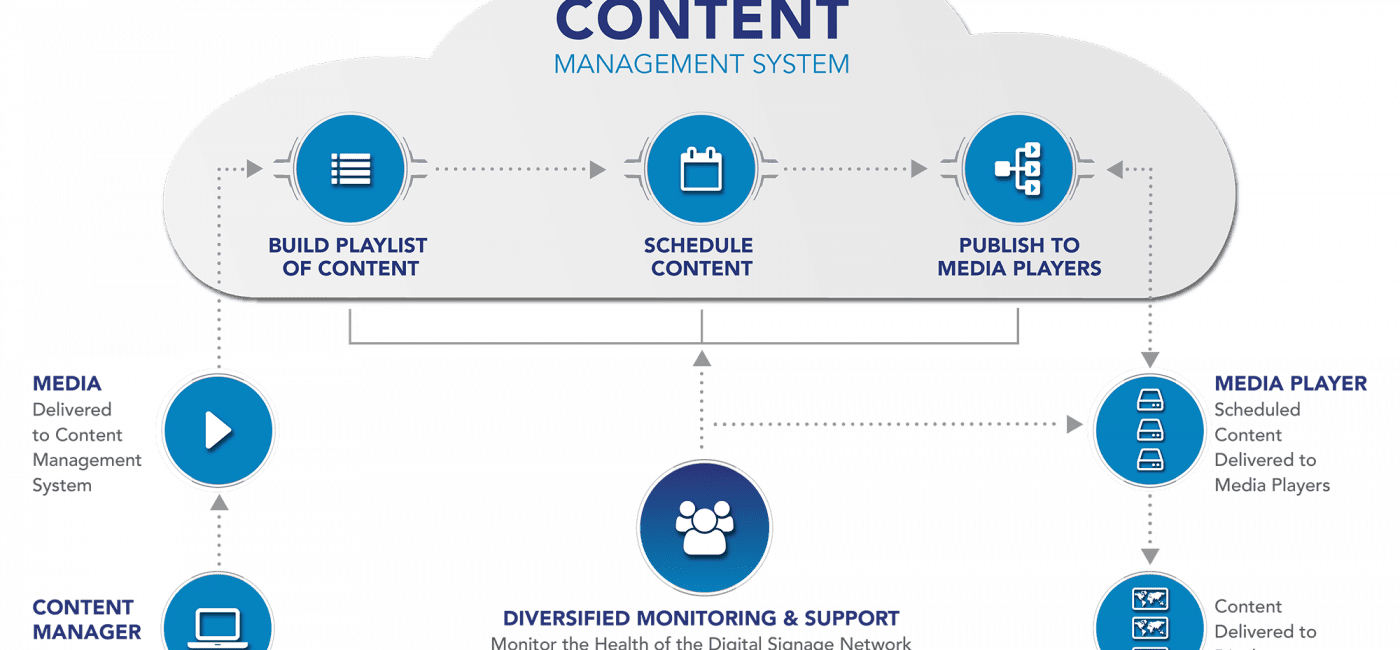 In addition to an impressive string of acquisitions that have put Diversified in position to soon top the $1 billion mark in revenue, the global AV integrator is adding to its product portfolio with the release of FocalPoint this week.
Diversified calls FocalPoint a "comprehensive digital signage as a service offering" in its announcement of the launch, likely timed to dovetail with Digital Signage Week in New York.
FocalPoint is "an affordable, scalable, and supported solution that takes the complexity out of digital signage as a service so organizations can easily implement a new or replace an aging digital signage network," according to the Diversified announcement.
Earlier this year, Diversified released ViewPoint, a portfolio of smart meeting rooms. ViewPoint has more than 45 available configurations, all based on technologies that have been tested and integrated for hundreds of clients worldwide, so Diversified can accommodate orders from one to 100 rooms
These solutions range from small, four- to six-person huddle spaces with plug-and-play functionality to 11- to 14-person room systems with presentation, audio and video collaboration capabilities.
Why Diversified Launched FocalPoint
"FocalPoint provides our clients with a reliable 'easy button' solution from a trusted technology partner," said Kenneth Flemm, subject matter expert at Diversified specializing in digital media solutions, in the company announcement.
"This easy-to-use yet still-feature-rich program meets a growing need we're seeing throughout the market for dependable and efficient quick-turn deployments," he said.
Designed with a dynamic global clientele in mind, Diversified's FocalPoint "offers an ideal solution for clients who have a defined content strategy, plan for a cloud hosted solution and intend to self-manage content," according to the company announcement.
Its scalability "enables clients to easily add endpoints to their digital signage network as needs grow and evolve—all of which are supported and monitored by Diversified leading class network operations center," the Diversified announcement says.