Southpaw Live and D3LED Merger Combines LED Companies
Soutpaw Live and D3LED combine to create an LED provider "whose sum will be greater than the collective parts" according to the company.
Press Release
Leave a Comment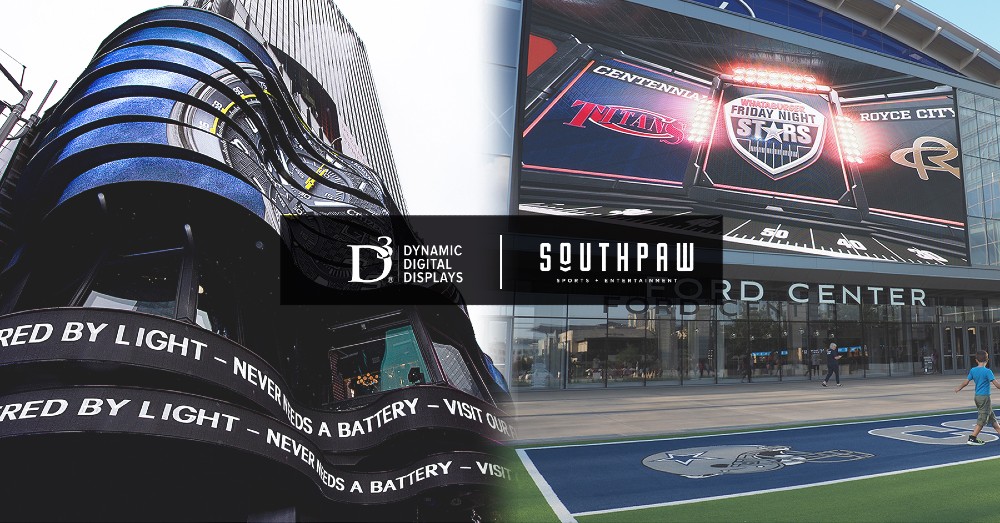 Southpaw Live and D3 LED have announced a merger of the two LED companies. The combination of the two organizations brings together LED engineering and visual project installations. The partnership "augments both companies' strategy of being the "First Choice" by providing world class client engagement and delivering iconic visual experiences" according to the press release.
"Experience has shown me that the truly successful partnerships start with corporate cultures that fit," says Kevin Kelly in a press release, who will serve as CEO and President. "As it relates to Southpaw and D3, we have that special and powerful synergy. We intend to strategically offer our customers a simplified solution to their needs by offering products and services that combine to provide the unique fit our clients deserve. Our business model is set up for long term sustainability and will allow us to provide superior capabilities throughout the life of each project with which we have been entrusted."
"This is a gamechanger for both D3 and for the industry," says Georga Pappas in a press release, who will serve as COO. "We look forward to immediately expanding our reach with innovative displays and our industry leading control room software to an even broader group of clients."
Texas-based Southpaw Live provides LED products in the sports and entertainment space. The company has been designing and installing LED solutions in professional, collegiate, minor league, and high school sports environments for thirty years. The company boasts strength in engineering, control room equipment and service.
D3 LED, headquartered in California, "creates visual experiences intended to transform how people interact with spaces and brands worldwide" according to the press release. The company has developed a line of LED products in its manufacturing facility, assembled in America. The offerings include fine-pitch indoor products, weather-resistant outdoor products, proprietary control room systems, proactive monitors and reporting tools, and more.
"The combined strengths of D3's product development and Southpaw's design and solutions- based engineering will catapult them to the top of the industry for deployment of large scale indoor and outdoor LED display solutions for end users" according to the press release.
Together, Southpaw and D3 will offer LED products and services through engineering, manufacturing, installation, service, event support, content management and financing options.
If you enjoyed this article and want to receive more valuable industry content like this, click here to sign up for our digital newsletters!