Welcoming Technology Into Your Reception Area
Reception areas are prime real estate for integrators to install technology that not only helps businesses communicate their identity but leaves visitors with a memorable experience.
Leave a Comment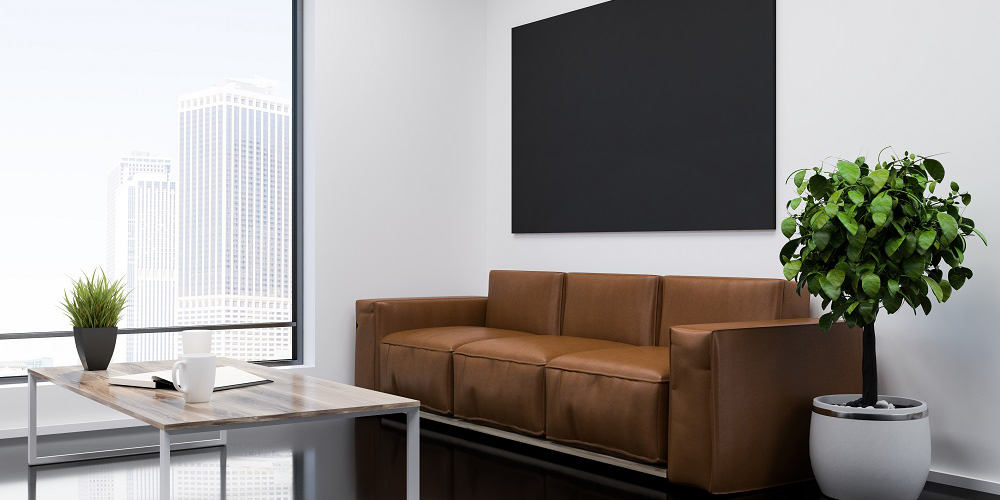 First impressions are everything, and the reception area for a business should not be an exception. Aside from serving as a waiting room for guests, the reception area should speak volumes about the company. From visual appeal to comfort and technology, modern reception areas are evolving into engaging, functional spaces that leave visitors with a lasting impression.
The following are a few of the latest AV solutions that will increase a visitors' efficiency, safety, and comfort in the reception area.
Video Walls
Video walls are an excellent platform to showcase your brand as well as capturing your visitor's attention. These engaging displays can introduce a new product, show the latest industry news, feature the weather forecast, and much more.
Watch: Product Trends in Digital Signage & Video Walls
Video walls provide a vast range of options. With hardly any limitations, you can get as creative and complex as you want. So if you want to create a dynamic layout or dramatic display, you can arrange the tiles into different sizes and shapes.
Transparent OLEDs
Transparent OLED screens are a new, sleek development in digital signage and display technology. Ideal for a broad range of applications, these displays communicate both dynamic and interactive content via a transparent surface. This breakthrough Planar's LookThruTM technology allows you to create see-through displays using cutting-edge OLED technology.
Digital Frames
Digital frames are dedicated screens that show slideshows of pictures or images uploaded directly on the frame or accessed via the internet. Leading the way in digital frames is Meural Canvas, a smart frame that shows works of art. Using its proprietary TrueArt technology, pictures have the look and texture of actual prints. Meural also provides access to a library of over 30,000 digitized pieces of art.
Access Control System
Access control systems are a type of security that manages access to any given area of a space at any given time. Their features also include occupancy tracking, emergency lockdown triggers, and video surveillance management. In addition, some access control systems added intelligent automation that seamlessly integrates with other devices and apps, like a visitor management system.
Visitor Management System (VMS)
Visitor management systems (VMS) are gaining popularity. They allow businesses to track who is in the office, the times of arrival and departure, and any movements throughout the space. Integrating a VSM helps organize and streamline the visitor check-in/check-out process and adds an extra layer of security. Today's VMS solutions feature touchless check-ins, no-contact temperature screenings, and mask detection.
Acoustic Wall Panels
Managing noise and reverberations in an open space can be challenging. Acoustic ceiling and wall panels can help manage these sounds. If you want to create a quiet room for clients and visitors, acoustic wall panels are the perfect solution. They can control the way your waiting area utilizes sound and noise while creating a beautiful design and strong visual impact.
Technology in Reception Areas are Prime Real Estate
Reception areas are prime real estate for making an impression. However, effectively creating this type of environment goes way beyond the structural design and furniture. Today, integrating audiovisual technologies is crucial in engaging, impressing, and communicating the business identity, leaving visitors with a memorable experience.
If you enjoyed this article and want to receive more valuable industry content like this, click here to sign up for our digital newsletters!