Chinese LED Maker LianTronics Inks North American Distribution Deal
Agreement with 3Dot Technologies brings direct-view LED manufacturer LianTronics further into the North American market.
Leave a Comment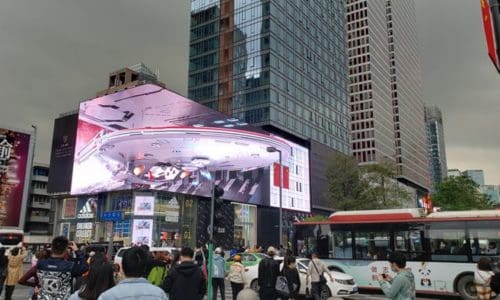 Video wall solutions distributor 3Dot Technology has signed an agreement with direct view LED display manufacturer LianTronics to distribute commercial displays in North America.
LianTronics, based in China with limited operations in Europe and the U.S., now looks to further establish its presence in the North American markets after already operating a demo and service facility in Las Vegas.
The products to be distributed include Metago, an integrated LED display terminal; all-in-one solution bundles; indoor fine pitch; indoor/outdoor digital signage and rental product categories, according to 3Dot Technologies.
In a statement, LianTronics CEO Willie Liu said building or strengthening the company's distribution networks in North America is an important step in the company's evolution.
"We believe working with 3Dot Technologies will position us for the growth we are looking for in North America," Liu said. "With our demo and service facility in Las Vegas, NV and with 3Dot Technologies as one important part of our distribution networks, we believe we have the right formula for success in this marketplace."
According to LianTronics' website, the company says it has done business in more than 200 countries and regions with over 40,000 global products in vertical markets such as commercial, municipal, transportation, corporate conference rooms, broadcast studios and more.
The company says it operates a manufacturing footprint of more than 860,000 square feet in China and boasts more than 1,300 employees.
In recent high-profile cases, the company garnered attention last year for a LED wall in a busy commercial district in China featuring 3D visual effects, including a spaceship that appears to exit the display.
In statements, 3Dot partners Dave Muscat and John Hallman called LianTronics a recognized world leader in direct view LED displays.
"With their vast LED display lineup, LianTronics is exactly the type of partner 3Dot Technologies looks to align with," Muscat said. "With a reputation for great quality and service, LianTronics continues to strengthen their global presence as a market leader and manufacturer of high-quality LED Displays."
"We are thrilled to support LianTronics' wide range of market leading LED displays, to help our customers gain a competitive advantage," Hallman said. "Metago, LianTronics' new HD Bundled solutions, with Android or Microsoft Operating Systems will be in inventory at 3Dot Technologies in North America mid-November, so get your orders in today."
If you enjoyed this article and want to receive more valuable industry content like this, click here to sign up for our digital newsletters!