VuWall Releases TRx 3.1 For Faster Integration and Improved Efficiency
VuWall has released TRx 3.1, a new version of the company's centralized video wall management platform to help manage data, sources.
Leave a Comment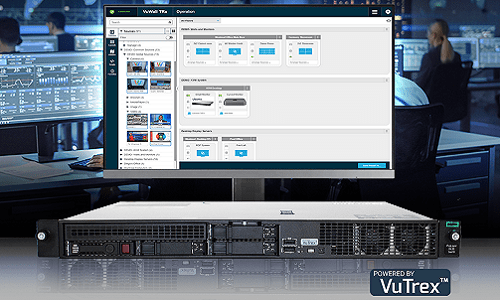 Video wall control systems and unified visualization solutions provider VuWall has released TRx 3.1, a new version of the company's centralized video wall management platform designed to facilitate the configuration of video wall deployments in professional and mission-critical AV environments.
The platform is designed for seamless multi-video wall and single-display control and visualization throughout multiple rooms, floors and campuses, VuWall says in a press release.
Further, the company says it is the only platform that distributes AV-over-IP signals and provides full-featured video wall management software, featuring an intuitive interface with drag-and-drop operation, a built-in HTML-based control panel designer, scripting, advanced security and user rights management, and an extensive API.
Read Next: NanoLumens Partners with VuWall on Customized LED and Video Wall Control Solutions
New features include:
Video Wall Stitching – Users can build unlimited-sized video walls by stitching multiple VuScape video wall nodes or build an SDVoE video wall by stitching VuStream 510 decoders. This feature increases processing scalability and flexibility while adding a layer of redundancy.
Redesigned User Interface (UI) – In addition to the clean new look, the redesigned UI offers customers a faster and easier configuration and operation experience. It simplifies workflows for adding new devices (device provisioning function), features a new favorites menu for quick access, utilizes colored borders and on-screen display (OSD), and much more.
Increased Software KVM Performance – Now, with a much higher frame rate for smoother rendering, audio support and the most recent compatibility with the ADDERLink ipeps+, operators have a simple workflow for bringing PCs from segregated networks onto the video wall and controlling them from a keyboard and mouse.
Paul Vander Plaetse, founder and CEO of VuWall, said in a statement that integrators and operators continue to struggle with handling big data and complex workflows and managing various sources and multiple brands on a single network in AV-over-IP deployments.
"By further simplifying the configuration and operation of video wall systems while enhancing performance and usability, VuWall is addressing this core industry challenge," he said.