NanoLumens Partners with VuWall on Customized LED and Video Wall Control Solutions
NanoLumens partnership with VuWall on customized LED and video wall control solutions for control room environments.
Leave a Comment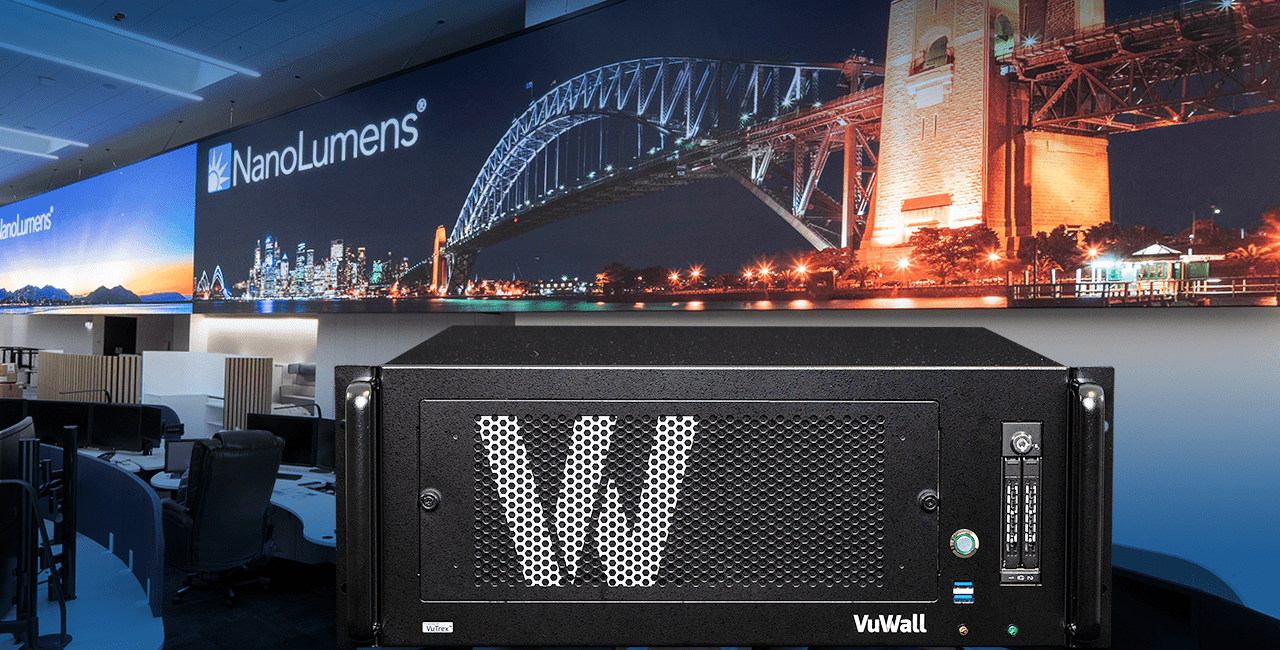 NanoLumens today announced its partnership with VuWall.
Together, the companies are "bringing customized high-performance LED and video wall control solutions to control rooms within the transportation, utilities, government and security operations markets," the joint announcement says.
The solution offered by VuWall and NanoLumens "benefits customers by consolidating and improving efficiency while giving them the flexibility to customize the size and shape of their LED display, transforming their environment into an immersive experience," the announcement says.
NanoLumens' LED displays combined with VuWall's video wall control system "enable users to have a multi-view of data on any surface with any aspect ratio," according to the joint announcement.
Related: CEO of NanoLumens Shares Thoughts on LED in 2021
The combined solution "eliminates inefficiencies by combining all collaboration and visualization tools in one place," the announcement says.
"Our partnership with VuWall is a natural fit that allows us to provide the most effective distribution of critical information in real-time to ensure efficient operation in all of our applications," said Kurt DeYoung, CRO at NanoLumens, in the joint announcement.
"VuWall's forward-thinking holistic technology, aligns with our corporate vision to provide our customers with flexible, immersive visualization experiences with fully integrated control solutions," he said.
"We are thrilled to partner with award-winning LED display manufacturer NanoLumens. Their focus on customization and out-of-the-box approach aligns perfectly with our own corporate values," said VuWall CEO Paul Vander Plaetse in the joint announcement.
"With NanoLumens, we are able to bring our customers a new level of flexibility and customization like never before," he said.
More VuWall Partnership News
VuWall launched a partner program in July "to provide enhanced revenue opportunities to integrators and value-added resellers and continue expanding into new regions," according to the company announcement.
VuWall is seeking partners looking to collaborate "in order to grow their business together and increase market share," according to the company announcement.
The program is "designed for AV, IT and security integrators deploying visualization solutions within control rooms, collaboration rooms and corporate signage environments," the announcement says.