What is New in Digital Signage?
These are the digital signage trends to look out for in 2021.
Content from our Sponsor
Leave a Comment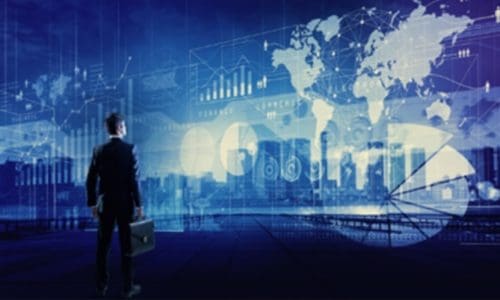 Digital signage has evolved with the needs of business communication, promising both impact and results. It has become a vital tool adopted by forward thinking retailers looking to build exceptional customer experiences.  
Over the last decade, the cloud-based content management systems (CMS) digital communication have brought added sophistication and solid security measures boosting the value of adopting a digital signage network.  
What is the cloud-based CMS? A cloud based CMS allows content creators to work on a single platform to upload, manage, approve and push out content remotely to a digital signage display.
This saves time, reduces added labor and costs traditionally present with paper/static signage.   
In addition, a modern CMS, like the L Squared Hub, enables you to use a familiar tool like Microsoft PowerPoint to create and upload content without having to log into a secondary system. 
This provides a plethora of added creative functionality, as well as ease of use to the end user. These types of smart integrations allow retailers to push out content faster and more consistently.   
Digital signage is the most powerful "voice" you can employ when you want your customers to pay attention and stay engaged on important brand stories, business campaigns, policies, news and more. 
It is no surprise that digital signage has moved from a "nice to have" tool to an absolute "necessity".   Almost 70% of brands who are currently not utilizing digital signage are looking to add this to their engagement strategy.  
3 TRENDS SET TO SHAPE THE FUTURE OF DIGITAL SIGNAGE 
Automation and Artificial Intelligence (AI)

: Adopted 

by every 

industry, 

the 

d

igital signage 

industry is 

taking steps to make sure it is not left behind

.  AI has 

simplified

 content creation with machine learning, automating creation and pre-selecting

 templates 

will 

allow

 digital 

signage

 systems 

to push out content 

even more 

quickly

 and efficiently

. 

 

 

Interactivity

: 

Quick service r

estaurants and fast food chains 

have already started to adopt a more interactive

 menu signage system

. From 

switching to self-serve sign-in 

screen stands, 

swapping 

tabletop

 tablets in lieu of paper

 

menu

s

 

and 

integrating

 

gamification

 elements

—

restaura

n

teurs have not 

been shy with the use

 of interactive digital signage.

  We 

will continue to 

see this trend trickle over to the retail and corporate 

environment

s

 as well

.

 

Cloud-based deployment

: Advanced signage

features offer

 cloud-based programming which permit 

immediate

 and secure refreshing of digital signage

.  Security is the foremost concern for enterprise business

.  Hence, 

higher levels of security standards

 are being added to 

digital communication to 

help ease the mind of executives

.

 
It is clear we are entering another phase of advancement as customer needs are changing and growing. Ensuring business success and results are possible through the means of a implementing a solid digital signage system; such as the L Squared platform.   
The L Squared HubTM is an Intel® IoT Market Ready Solution (Intel® MRS). Intel® MRS combines the power of interactive flat panel displays with advanced signage players to strengthen communication and viewer engagement—enabling a more visual and connected customer experience.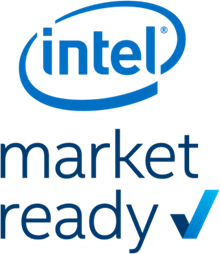 Intel delivers power-efficient performance and intelligence optimized for business.  
Intel's vision technology and deep learning capabilities, brands can realize new use cases and faster response times. Lastly, the built-in suite of security capabilities makes it is easier to implement a consistent security model that helps protect against a wide, range of threats.  
Technology is advancing at a rate faster than anything we have seen over the past 100 years.
Businesses that are paying attention and adopting these developing technologies will be better prepared for the growing needs of customer and ultimately succeed.
What's your take on digital signage and how it can help your business?  
We would love to hear from you, send us a note at hello@digitalsignage.com