Why AVIXA Partnered with Digital Signage Federation and What the Two are Excited About
AVIXA and Digital Signage Federation will bring new educational opportunities and enhanced digital signage presence at InfoComm shows.
Leave a Comment
Neither AVIXA CEO David Labuskes nor Len Dudis, vice chairman of the Digital Signage Federation board of directors, are exactly sure what their recent partnership will mean for the respective organizations or their members, but they're excited about the potential of their combined clout.
You'll see an obvious enhancement of digital signage's influence at InfoComm 2021 and in virtual events the organizations are putting together and don't be surprised to see the collaboration of AVIXA and DSF on existing educational opportunities and creating new ones.
There are plenty of details to work out, but there's no doubt that Dudis and Labuskes are excited to see where the partnership can take both associations and their members.
"Our two organizations are very close in terms of the services they provide and the industries they serve," says Labuskes, noting association leaders had talked for years about ways to collaborate but they couldn't do it while DSF was still associated with the now-shuttered Digital Signage Expo.
Related: Why Signage Integrators Should Focus on System on a Chip in the Current Business Climate
"It's like two neighbors who are really good friends whose parents own competing gas stations and now one of the gas stations is gone. Out of that tragedy, there's opportunity. I'm ecstatic we're here," he says.
Dudis looks at DSF's partnership with AVIXA as a natural evolution of the growing segment of AV that Labuskes notes is at $38 billion and growing.
"We've seen the landscape of the digital signage industry shifting in the last couple of years," says Dudis. "We saw a natural partnership with other industry associations who could bring the message and the education of DSF to other areas of the AV industry."
Why AVIXA Partnered with Digital Signage Federation
Labuskes notes there were "two driving factors for urgency" in putting together a partnership with DSF as soon as Digital Signage Expo was canceled and its parent company ExpoNation went bankrupt.
"You want to put as much clarity into your planning as you can," he says, noting planning for InfoComm 2021 is well underway eight months before it comes to Orlando, Fla., in mid-June. "And DSE attendees need to know where they're going to get together. They already missed out on 2020."
AVIXA "gives us a sense of place," says Dudis. "We have the opportunity to work with them on upcoming events. We don't want to lose our ability to reach out to end users, integrators and manufacturers to educate them."
AVIXA is offering the 200 Digital Signage Expo exhibitors who lost their deposits from the show that was twice delayed and eventually canceled the ability to get a discount on InfoComm 2021 exhibit space and helping those who registered for DSE classes find a way to take those or similar sessions in Orlando.
"The marriage of mission and business is what gets me high about my job," says Labuskes.
"We can't refund their money, but we have value we can deliver to them." He's not sure if DSF members will have a designated space on the InfoComm 2021 show floor or be blended with associated manufacturers.
"The challenge of delivering a safe show creates opportunities to look at the layout," says Labuskes. "We know the members of DSF want an opportunity to get together and we're going to give that to them."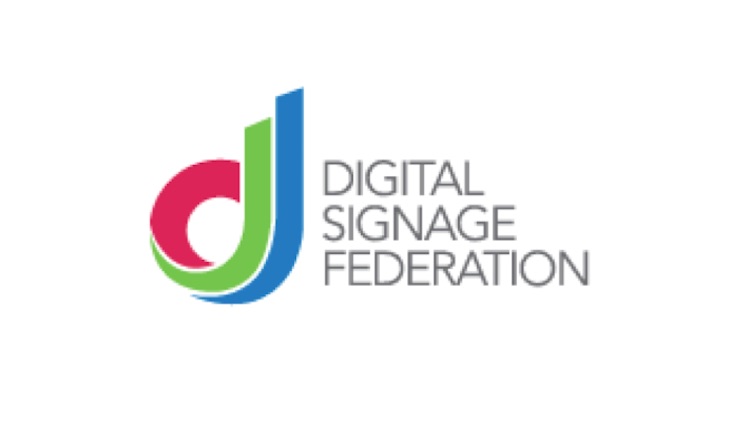 Dudis knows "that sense of community is very strong in the digital signage community" and sees a way to create that at InfoComm, even though the show's size dwarfs any DSE event. He notes Digital Signage Federation hosted a first-timers' tour at DSE shows and thinks that could work at InfoComm too.
"What I'd love to see is a sense of direction that somehow we're able to shrink the show from their perspective so they don't feel overwhelmed, but they have a chance to see things they wouldn't see at DSE," he says.
"I think we can bring the show together and give them an experience that's not overwhelming," says Dudis.
Labuskes is excited about the "new business opportunities to learn more about tangential businesses" that having DSF members and exhibitors as part of the InfoComm shows will bring. That includes content creators, advertisers and agencies, among other segments of the AV landscape, he says.
"It's about creating economic clusters," says Labuskes. "You put them together and they typically will extract new business opportunities."
AVIXA has relationships with other digital signage federations around the world and DSF has typically focused its energy and membership on North America so it's uncertain if this partnership has global potential at this point.
"This relationship is more broad than the show," says Labuskes. "It's far greater than four days in Orlando or Las Vegas. The online education of DSF is top-notch and figuring out how to leverage their platform and ours is an obvious next step."
Dudis agrees and knows whatever AVIXA and DSF put together will provide a lot of value to a lot of people.
"We have the opportunity to do a lot of different things together," he says. "We're very excited about that."
If you enjoyed this article and want to receive more valuable industry content like this, click here to sign up for our digital newsletters!