Bringing Better Cell Signal, Improved Communication, and Faster Response Times To Children's Hospital of Orange County
WP Electric & Communications delighted their customer with a WilsonPro DAS solution at a children's hospital
Content from our Sponsor
Leave a Comment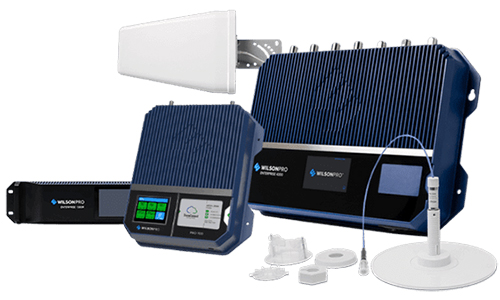 Children's Hospital of Orange County (CHOC) was looking for a solution to improve cellular signal throughout its facilities. In particular, the hospital needed to bring cellular signal to an underground hallway where ER patients are frequently transferred.
Over five months, WP Electric & Communications installed more than 100,000 feet of cable, 420 inside dome antennas, 34 amplifiers, and 22 donor antennas. CHOC now has cell service across its medical campus — over a million square feet.
To effectively bring cell signal to such a large campus, it took careful planning and execution across teams.
The children's hospital, which includes low-emitting insulating exterior glass panels, barely allows cell signal to pass through. However since building completion in 2014, physicians, staff, and patients have become increasingly reliant on their cell phones for accessing and sharing important information.
"With WilsonPro engineers, we were able to design, develop, and present a solution showing that we could bring the cell signal from the outside of the building to the inside of the building at all levels, from the basement to the penthouse," said Robert Trimble, RCDD and senior business development manager at WP Electric.
The team quickly and capably installed the new system. "Facilities was concerned at first about how we were going to route this cable. We earned their trust once they started to see that there were no disruptions, our guys are clean, and there aren't any issues," said Andreas Mondragon, WP Electric foreman. "After the first two floors, they felt very comfortable with us."
Prior to the WilsonPro install, CHOC had previously received single-carrier estimates for Active DAS that were about $2 million or more and would take a year or longer to get working. The hospital staff knew there had to be a better solution.
"With CHOC, we knew a Passive DAS solution would be a better fit for their needs. They needed something effective that would cause minimal interruptions to their staff's important and life-saving work," said WP Electric Project Manager Romeo Gonzalez. "We also knew we could help them save significantly on costs."
WilsonPro products are FCC Part 20-approved and compatible with all U.S. carriers. This approval eliminates the need for individual carrier permission, which significantly reduces timelines. For CHOC, a Passive DAS install cut the time to project completion by 50%.
Furthermore, the WilsonPro DAS install reduced the overall cost of the project by 80%, while still allowing WP Electric to complete a successful installation.
WilsonPro is the market leader in bidirectional amplifier-based (BDA) DAS offering sophisticated solutions with remote monitoring and managed service opportunities.
In addition, WilsonPro's support staff makes it easier to go to market with these high-margin products. These cell signal amplifiers are a valuable, low-cost, add-on for nearly every industry. They're easily installed, improve revenue streams, and improve the end-users' experience while onsite.
WilsonPro makes it easy to get started. Certified training is eligible for BISCI credits. Once completed, integrators can take advantage of a free first-time site survey to help ensure installation goes well.
"It's very easy to work with the Wilson staff…to put together a strategy to go to market, develop the designs, and work with our clients," said Trimble. "Wilson is our number one Passive DAS manufacturer today."
Learn more about WilsonPro solutions and how you can become an integrator at www.wilsonpro.com/integrator.