The Force8 5G Cell Phone Booster From SureCall Brings 5G Connectivity into Commercial Spaces
New SureCall Force8 5G Cell Phone Booster strengthens signals of T-Mobile 600 MHz band and the AT&T 2.3 GHz mid-band signals.
Leave a Comment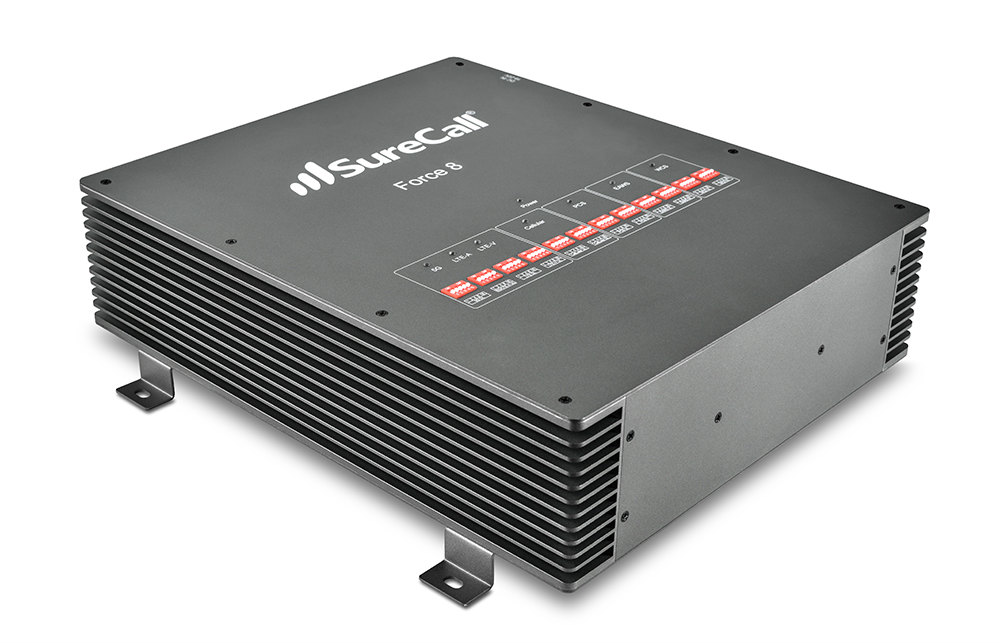 SureCall has introduced the 5G cell phone booster, Force8, during CES 2019. The company says it is one of the first 5G cell-phone boosters to hit the market. 
The Force8 5G is designed to provide smart device owners with increased connectivity in locations including commercial buildings and rural environments across the U.S.
"Reports predict that 90 percent of buildings will not have cell service for the 5G network due to the inability of the high-frequency RF signals to penetrate structures and material.
"Because of this, there is a huge need to bring affordable 5G connectivity into commercial buildings," notes Hongtao Zhan, founder and CEO, SureCall.
"SureCall is committed to solving this by architecting solutions that will create a 5G future with reliable coverage. The product represents a significant first step toward supporting a sucessful deployment of the 5G network."
T-Mobile and AT&T Signals
The Fremont, Calif.-based manufacturer explains it developed the Force8 cell-phone signal booster to strengthen and improve non-millimeter wave 5G signals for the T-Mobile 600 MHz band and AT&T 2.3 GHz mid-band signals.
The Force8 also boosts cellular service for all U.S. carriers' 3G and 4G LTE signals, including the AWS-3 and Sprint 800 MHz bands, which are a portion of the radio frequency (RF) spectrum that will be active even after 5G is completely implemented nationally.
Pricing for the Force8 cell-phone booster starts at $6,999, depending on the application and scope of the installation.
Force8 Cell Phone Booster Features
The Force8 improves the signal of the T-Mobile 600 MHz and AT&T 2.3 MHz mid-band signals
SureCall says the Force8 works with all carriers' 3G and 4G LTE signals
The Force8 works in a range of locations, including suburban and urban environments
Helps the signal quality of 5G signals in commercial buildings
Pricing starts at $6,999
This post premiered on our sister site, CE Pro
If you enjoyed this article and want to receive more valuable industry content like this, click here to sign up for our digital newsletters!