Rentable Solar Panels Are Pretty Cheap Now, Should You Use Them?
These Tesla rentable solar panels are fairly inexpensive. Is it time for AV businesses to start thinking about if they could benefit?
Leave a Comment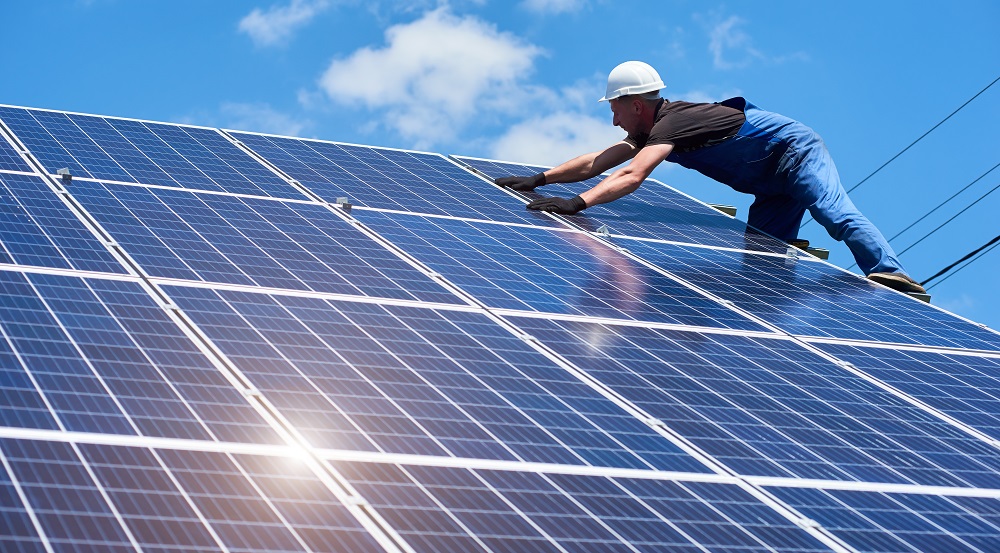 I recently wrote an article about product packaging waste in pro AV and installers' feelings about it. This got me to thinking about other ways AV integration businesses can keep their operations efficient — and with the price of solar panels going down, it may be time to consider rentable solar panels.
Tesla, a darling company to many technology enthusiasts, recently launched a rental option for solar panels in six states, including Arizona, California, Connecticut, Massachusetts, New Jersey, and New Mexico.
The deal? $50/month plus tax, no installation costs, no long-term contract. Each monthly payment includes support, maintenance, etc…. Though renters must pass along tax rebates to Tesla.
That's Pretty Competitive, No?
Realistically, the usefulness of solar panels on a business' or home's roof varies wildly on the use case. But $50 per month (for the smallest panel option; the larger ones go up $100 and $150) for added energy efficiency is a decent starting point.
The Verge reported the smallest, $50-per-month option will get you a 3.8kW solar panel which generates an average 10 to 14kWh of energy per day. The $100 per month  "medium" 7.6kW option generates 19 to 28kWh, and the $150 per month "large" 11.4kW system does 29 to 41kWh per day.
"Whether solar panels are worth the cost for you is fairly subjective; the average US household used about 28kWh of electricity per day in 2017, according to the Energy Information Administration," The Verge article says.
The only restrictions to the program include:
customers must own their home (I'm assuming the place of business, too)
a $1,500 removal fee
owners can purchase the system after five years
rental rates can technically be increased at any time
This specific rentable solar panels solution may or may not apply well to your AV business. Heck, solar panels themselves may not ever be viable for you, depending on a number of economical and environmental conditions you find yourself in.
But discussing reasonable ways to cut down on fossil fuel usage and increase office efficiency isn't ever a bad thing, in my mind.
If you enjoyed this article and want to receive more valuable industry content like this, click here to sign up for our digital newsletters!