Marshall Furniture Provides Tulane University With Lightning-Fast Service To Scale Up Hybrid Learning Model 
Working on a tight deadline, Marshall Furniture tapped into its quick-ship abilities to deploy durable and long-lasting credenzas to Tulane University during the height of the pandemic. 
Sponsored Content
Leave a Comment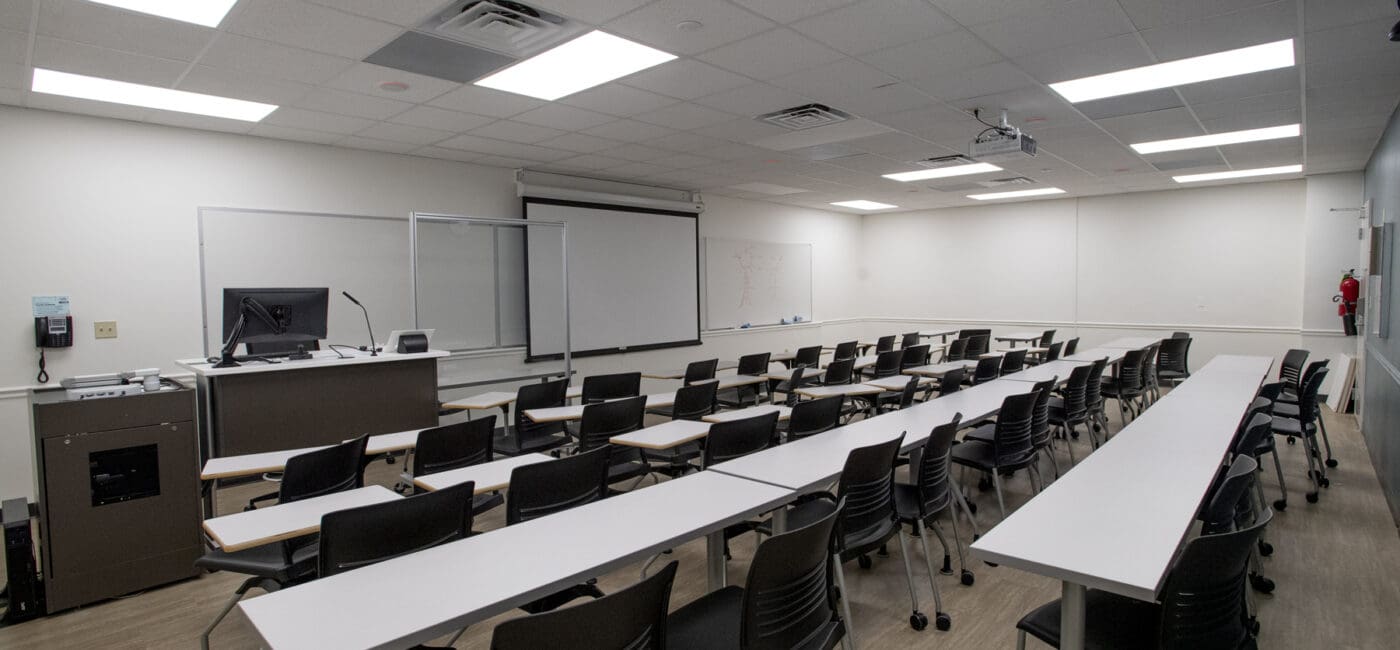 When the COVID-19 pandemic hit in the spring of 2020, colleges and universities around the world had to adapt to the new distance learning environment quickly. 
For Tulane University and countless others, that included training on remote learning tools, retooling the curriculum and more importantly, changing the physical facilities for when students and faculty inevitably came back to campus.  
Mike Griffith, the director of innovative learning at Tulane, had countless meetings with university officials about what would be required in terms of technologies to accommodate what eventually became a hybrid learning model.  
That summer, the university came up with what Griffith calls a "hybrid learning classroom" model that includes three tiers of rooms: general pool classrooms with large capacity seating, medium-sized pool classrooms and smaller spaces like performance studios, labs and smaller classrooms. 
A hybrid teaching solution … and fast
To create a unified experience for professors and students, the university envisioned a kind of mobile solution that could be transported between 180 learning spaces. Tulane partnered with Louisiana-based Interstate Electronic Systems to help design the technology for each room.  
With these new technology requirements, the university had some unique furniture requirements, and it needed them fast.  
So, IES and Tulane University turned to Marshall Furniture, a manufacturer of custom presentation and technology furniture that specializes in higher education.  
The company has long been the university's provider of custom furniture for instructors, going as far back as 20 years.  
Historically, those products have included high-end wood designs for classrooms that have been upgraded to allow for a wheelchair accessible teaching station.  
This time, however, Tulane needed a suite of new mobile furniture. The Marshall team got to work, presented IES and Tulane with a few different options given the time constraints and requirements, and came up with a credenza/rack cabinet solution.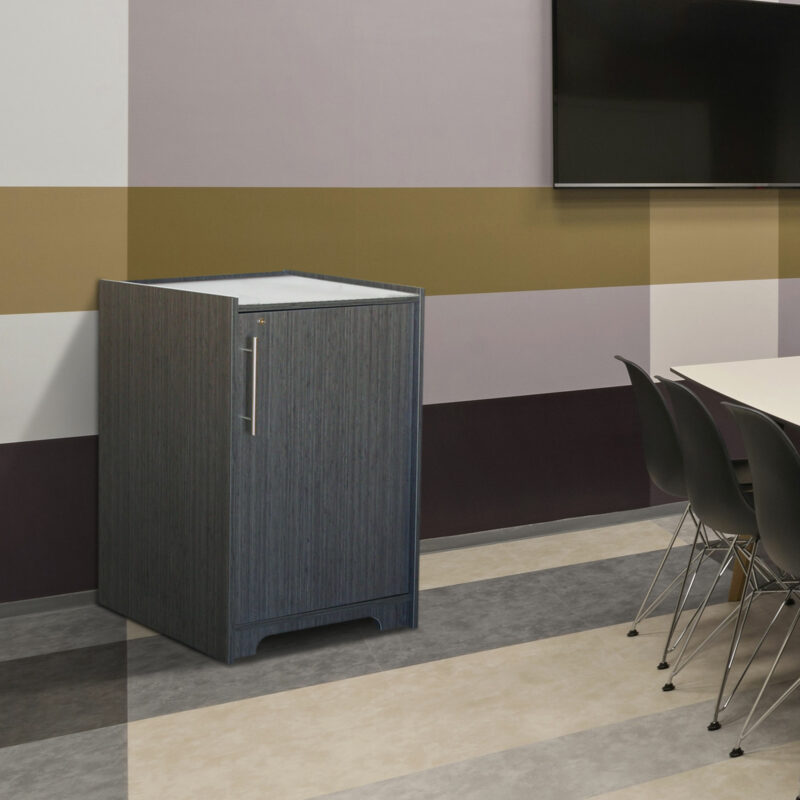 The furniture functions as equipment protection and storage, and as a makeshift lectern for professors to stand behind.  
According to Toby Garrett, systems specialist at the integration firm, that boiled down to cameras and speakers on tripods and handheld microphones, as well as other devices strategically placed around these rooms.  
"They needed to be fast, deployable solutions for really interesting spaces," Garrett says. "We were in places like ceramic studios and glassblowing studios – places that aren't very friendly to this equipment." 
The design of the credenzas allowed IES to install mounted touch monitors for classroom presentation purposes, Garrett added. 
Read Next: Marshall Furniture Celebrates Its 35th Year in Business
What supply chain issues?
As everyone was dealing with product availability issues during that rush to transform teaching facilities, Marshall stood out from the rest with last-fast service, Garrett says.  
"Marshall was actually one of the first manufacturing partners to really step up and get us what we needed quicker than a lot of other suppliers," Garret says. "It was very essential, because you can't put the systems together without (the furniture)." 
According to Ariel Blaha, sales manager at Marshall Furniture, this case highlights the company's quick-ship abilities, as the credenzas were made and shipped within a matter of weeks. For most other manufacturers in today's economic climate where supply chain issues run rampant, that's largely unheard of.  
"It's important for cases like this where there might be a budget involved or a timeframe that the custom line isn't quite going to fit," she says.  
The company developed its quick ship product line over the last decade or so for exactly these use cases and has built on the portfolio to add more options, including credenzas, lecterns, conference tables, workstations, wheelchair-accessible furniture, and more.  
The line has also expanded to more robust solutions for use cases where budgets aren't an issue.  
Blaha noted the company has provided Tulane with other products that she calls a "marriage between the custom and quick-ship" line.  
"We can take functionality from the custom line and mix it with materials from the quick-ship line and come up with a solution that kind of goes in between both of those worlds to hit all of those requirements," Blaha says. "it's important to have to offer to all of our clients." 
Quick service without sacrificing quality
As an integrator that has worked with Marshall Furniture for a long time, Garrett said the durability of the company's products are second to none. For proof, look no further than Tulane, where the credenzas are constantly wheeled around the New Orleans campus. 
"These things can take a beating, but they surprisingly hold up really well," Garret said.  
With a fast turnaround for the project required, Griffith and the Tulane team were looking for not only something that could be made and shipped within weeks, but also something that was durable, would match the furniture they already had, and would provide use cases past the pandemic.  
"That's really why we trusted Marshall as our partner in this project," Griffith says. "We've had a longstanding relationship, the quality of the product has always been exemplary, and we were trying to do this project in a way that we weren't buying disposable products." 
Now, those quick-ship COVID-era lecterns are "finding permanent homes" across the university.  
"They've just become a part of our regular deployment strategy, which is fantastic," Griffith says.