Raymond James Invests In Connected, Cloud-Based Air Quality Solution
Cadence Financial Group, an affiliate of Raymond James, will now benefit from safer indoor air thanks to mCloud Technologies Corp.
Leave a Comment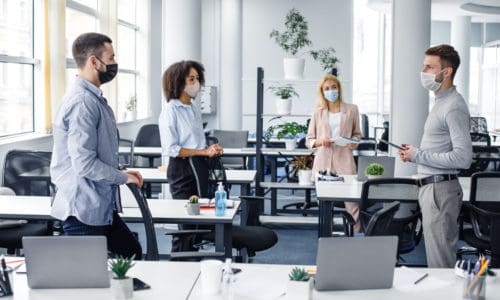 In the post-pandemic workplace, safer and cleaner air will be a priority, including at Cadence Financial Group after an air quality project provided by mCloud Technologies Corp. at the wealth management firm's Vancouver headquarters.
According to mCloud Technologies, the company provided an all-in-one connected indoor air quality solution powered by its cloud-based AssetCare platform.
Cadence Financial Group, an affiliate of Raymond James Ltd., will now benefit from safer indoor air thanks to a combination of IoT-enabled air quality monitoring devices running around the clock and intelligent connected air purification systems that can outperform standard HEPA filtration and eliminate up to 95% of harmful air contaminants smaller than one micron in size.
"We are excited to see Cadence join the fast-growing number of customers who are adopting our AssetCare IAQ solution," said Dr. Patrick O'Neill, mCloud's President for Connected Buildings. "Our ability to connect one floor of a larger commercial building enabled Cadence to act swiftly in bringing cleaner indoor air to their spaces without the overhead typically associated with a smart building solution."
Read Next: L.A.'s FourFortyFour South Flower First to Achieve UL's Healthy Building Verification for Indoor Air and Water
The company says its AssetCare HVAC and indoor air quality solution uses artificial intelligence to drive HVAC energy efficiency improvements of up to 25% to help customers save on heating and cooling and enable positive environmental, social and corporate governance outcomes, in addition to visibility and management of ventilation systems.
In a statement, Seth Allen, managing partner at Cadence, said the company is making health and safety of its clients and employees a priority as offices begin to reopen.
"We chose mCloud and their AssetCare solution because it provides everything we were looking for in one package – real-time improvements in air quality and energy savings on a simple subscription without any upfront investment or hidden fees."
If you enjoyed this article and want to receive more valuable industry content like this, click here to sign up for our digital newsletters!