Salamander Designs and Maverick AV Show Display Stands at ISE 2018
Maverick AV Solutions is working with Salamander Designs to showcase Salamander Display Stands at ISE 2018 in Amsterdam Feb. 6-9.
Leave a Comment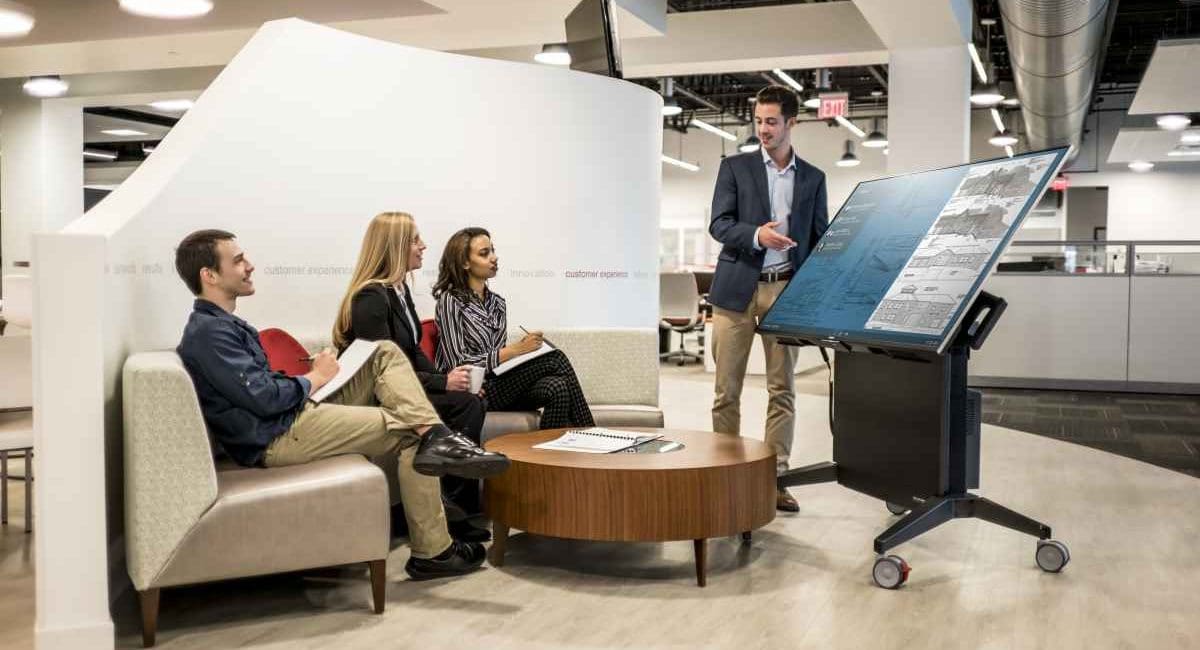 During the ISE 2018 Show in Amsterdam, Feb. 6-9, Salamander Designs is teaming with Maverick AV solutions to exhibit its display stands in stands 1-Q60 and 5-S30.
Maverick is focusing its exhibits on electronic hight-adjustable rolling stands that work with specific products such as the Microsoft Surface Hub and Cisco Spark.
In addition, Maverick will showcase made-to-order Salamander products that it exclusively provides.
Some of the other exclusive Salamander products Maverick AV Solutions offers include a large-capacity Credenza that conceals valuable electronics and cabling runs. The Credenza also provides business owners with a usable work area that enhances the functionality of interactive display solutions.
"Salamander Design products offer great quality and a design ethic, which is already proving popular with corporate end users in Europe," states Jon Sidwick, vice president of Maverick AV Solutions Europe.
"We are making Salamander's products available  across all regions to enable our resellers to provide easy consistency for Pan European roll outs. This can also be combined with the Maverick service offerings that can assist with assembly and placement."
Moreover, Salamander also offers a selection of ergonomically friendly mount products that complement touchscreen displays as large as 84 inches to further aid professional integrators incorporating electronics into a variety of workplace environments.
Improved Sales Team to Better Support Salamander Display Stands
Supporting Maverick, as well as the rest of its partners, Salamander Designs points out that it has bolstered its domestic and international sales staffing through the additions of Paul Sabbah, who leads the company's international sales and business efforts, and Scott Srolis, the former vice president of sales for URC, to lead its sales and marketing teams.
"Salamander is delighted to partner with the Maverick team to bring our highly specialized, innovative furniture solutions to Europe," says Sal Carrabba, president and founder of Salamander Designs.
"We are looking forward to long and prosperous relationships with our new European customers and further expanding our collaboration and support in this arena."