TK Elevator & Loupe Elevate the Lobby Experience with Art and Technology
TK Elevator and Loupe teamed up to expand infotainment offerings designed to enhance the tenant experience through an immersive elevator experience.
Leave a Comment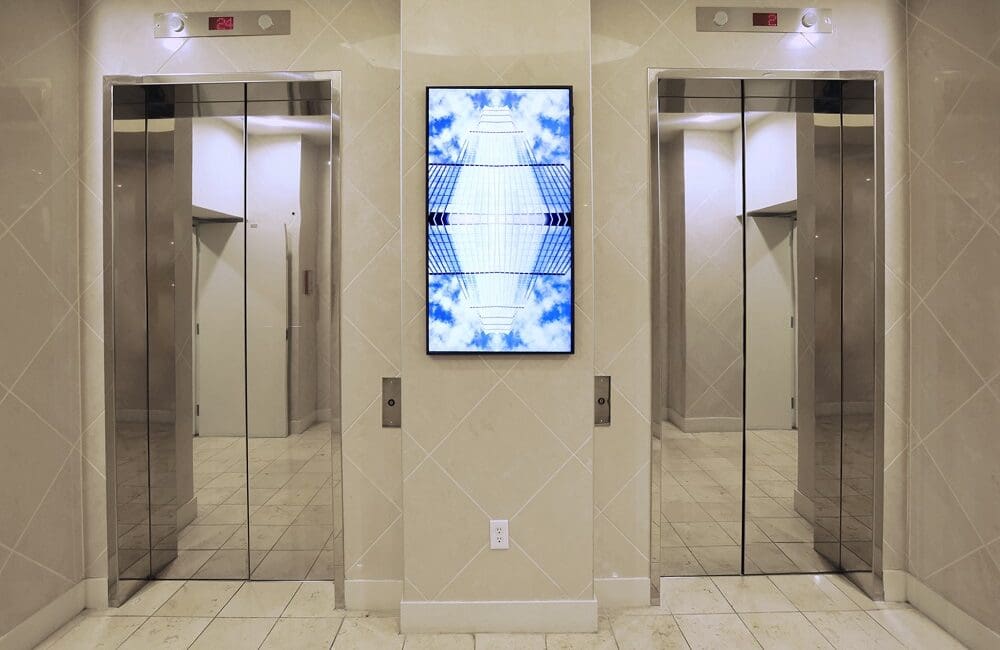 Photos & Slideshow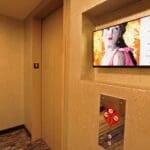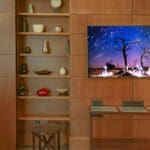 ---
TK Elevator, a global innovator in the elevator industry, has incorporated its Application Programming Interface (API) with Desk Intelligence and the Loupe art digital streaming service in the elevator lobby at the Realm Condominium in Buckhead, Atlanta. The installation expands TK Elevator's infotainment offerings designed specifically to enhance the tenant experience through an immersive elevator experience.
Loupe, the Atlanta-based visual content streaming platform is transforming the way people view and acquire art. Loupe art streams complement a property's unique brand identity and design aesthetic using the company's proprietary classification system for a rapidly growing art catalog. This catalog includes fine art painting, photography, mixed media, motion, digital and NFT art, in combination with human-curation by the Loupe programming team.
Using Desk Intelligence
Desk Intelligence is a building operations platform specializing in luxury high-rise residential buildings. Using a modular architecture, Desk Intelligence thus delivers uniquely custom integrations to elevate the residential experience. It also has an easy user interface to manage it all.
"We are very excited to see this technology in action at Realm," says Jeremy Rainwater, CEO Americas at TK Elevator. "Our connected elevators already provide our customers with data to run their building operations efficiently. Now, their elevator passengers can enjoy specially curated art as they travel through the property. APIs are gateways for innovation; and we are working together with innovative companies like Desk Intelligence and Loupe to create digital solutions that reimagine the future of buildings."
Related: The Future of Design is Smart
These open interfaces can be used on units connected to TK Elevator's cloud based IoT solution, MAX. Across North America, these APIs are being used in a variety of ways.  These include integrating elevator and escalator data into existing building-management systems to monitor machine health in real time. TK Elevator APIs also allow tenants to summon and operate an elevator via their smartphone or wearable device. The technology is known as AGILE mobile.
Elevating Resident Experiences
"We welcome the opportunity to feature our acclaimed artists to modernize and transform shared common areas," says Andy Hunter, Loupe's chief revenue officer. "Our Loupe for Business app combines the power of art and technology and makes it easily accessible for our partners to enhance and elevate residential environments."
Jessica Alexander, president, Realm Condominium Association, adds, "Custom integrations like Desk Intelligence, Loupe and TKE are a perfect example of form and function. Themed art collections from Loupe keep our residents engaged; [while] real-time elevator information keeps residents informed of potential delays and Desk Intelligence provides a central platform to manage the experience. These innovations enable the Board of Directors to deliver on their goal of providing unique resident experiences."
Finished in 2006, the Realm Condominium is a luxury building rising 30 stories and standing 373 feet tall. The building features a 24-hour front desk, private pool and amenity deck. It also features skyline views, firepit, two resident lounges with catering kitchens, lush landscaping with serene gardens and fountains. It also has a two-level fitness center with streaming audio and Apple AirPlay. What's more, the Desk Intelligence resident mobile app connects it all.
If you enjoyed this article and want to receive more valuable industry content like this, click here to sign up for our digital newsletters!