Just Add Power Serves up Video Highballs at NYC's Whiskey Bar
Just Add Power delivers the perfect video and audio distribution mix for NYC's new Bourbon & Branch Bar.
Leave a Comment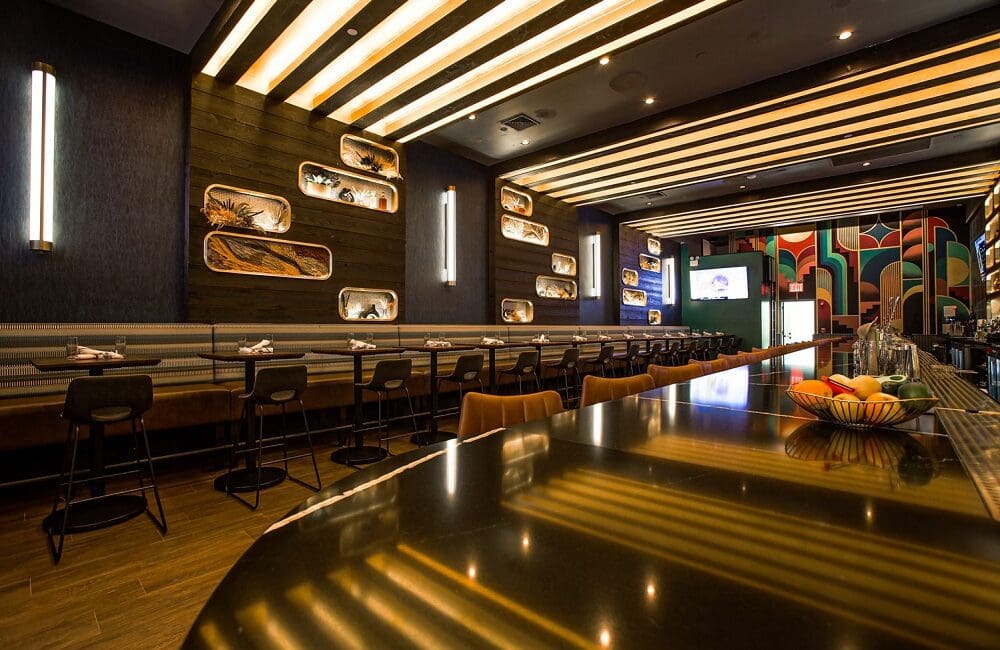 Photos & Slideshow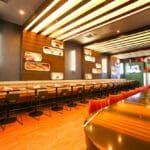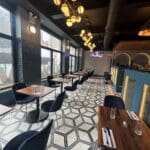 ---
Located across the street from Penn Station and Madison Square Garden sits NYC's newest whiskey bar and venue, Bourbon & Branch. The two-floor space serves up cocktails, beers on tap, upscale American fare, and of course, whiskey. The bar's modern, glamorous vibe is a new take on the historical American speakeasies, injecting color, lighting, and the latest display technology into the space. Ney-York based Integrator AAA Electronic Services and Electrical Contracting was tasked with creating an AV experience to reflect the Prohibition-era, yet modern concept on both floors. The company installed five 4K displays on the first floor and six on the second, but rather than rely on the traditional video matrix, the integrator mixed it up with a much more contemporary and flexible AV-over-IP system from Just Add Power.
"Moving to Just Add Power's AV-over-IP changes everything compared to a matrix," says Yash Momaya, director of operations for AAA Electronic Services and Electrical Contracting. "There is flexibility not only with the number of sources but also with how you can control them. In addition to AV-over-IP, I can choose a secondary control method, including IR — which isn't great for bar should the emitter get knocked off — or via CEC commands."
Just Add Power 3G Transmitters & Receivers
For the setup at Bourbon & Branch, the 11 displays were each installed with Just Add Power's 3G VBS-HDIP-508POE receivers and are fed by eight sources comprising two satellite TV boxes, two cable boxes, two Apple TVs, one Roku, and a wireless display adapter for Windows for wirelessly presenting to the screens when the venue is rented out for corporate events. The sources are distributed in up to 4K quality via Just Add Power's VBS-HDIP-707POE transmitters.
Built into Just Add Power's 3G transmitters and receivers is a robust feature set that has made it the preferred AVoIP solution for the most stunning and seamless AV systems today, including University of Memphis Tigers Locker Room, the Great American Ball Park and more. The system differentiates from other solutions on the market by being a cost-effective, scalable, and feature-rich 4K over IP platform. Each transmitter in the system encodes and transmits 4K or lower resolution video signals and lossless audio — including Dolby Atmos — to every zone over the network using a single Cat6 cable. It does so with ultra-low latency and instant switching.
The system also features support for HDCP 2.2 and image pull. Likewise, the receiver — small enough to be installed inconspicuously behind a display — receives and processes the 4K or lower-resolution source from the transmitter. The video signal can be further enhanced with image play features, such as image push, image pull and image pop. The Just Add Power system is engineered to provide complete scalability, so expanding the deployment with an additional screen or source is as simple as adding another receiver or transmitter, with the ability to mix and match as the system evolves.
The Just Add Power Audio & Video Distribution Solution
Two Just Add Power ST-1 sound transceivers address the increasing need for flexible audio support in bar and restaurant AV design. The ST1 can function as an input or output, allowing integrators to add a stereo audio source to any Just Add Power system, or to extract stereo audio from an existing transmitter. Any audio source with an analog audio out — a TV, Sonos amp, CD player, microphone and more — can be connected and played on any receiver.
As an audio output, the transceiver can play any stereo audio content from any Just Add Power device while providing variable audio control. This allows for unique functionality in the venue such as sending analog audio from a display to the main rack without running an extra network cable. Integrators can also mix audio and video in new and unique ways. For example, they can provide their clients with the ability to watch sporting events while listening to radio commentary, give a presentation by mixing PC video with microphone audio, or even add an audio return channel. For Bourbon & Branch, it allowed the integrator to extract and feed the audio from the transmitters sources or the two DJ inputs into the bar's URC Total Control System. Each floor can play different audio via the Sonos system.
Seamless AVoIP Distribution & Integration with URC
As a URC partner, Just Add Power is completely compatible with the Total Control platform for a seamless integration experience. At Bourbon & Branch, it allows intricate, customizable scheduling to fit the venue as it changes from lunch crowds to dinner. The staff never have to touch a single button for the room's AV and Crestron lighting to transform. Just before the dinner rush begins, the system lowers the lighting and raises the audio volume. From the bar's iPads, staff can select and adjust channels and fine-tune the volume.
"I've chosen Just Add Power on a number of projects because they're incredibly reliable as well as flexible," says Momaya. "It makes our installs more streamlined. We don't have to keep an eye on the TV.  If IP should fail, there's a second command via CEC — even remotely. Plus, it works really well with URC. It's become my go-to combo."
Just like the bar's style, Just Add Power offered a clean and modern approach to AVoIP.
Click 'View Slideshow' in the upper right-hand corner to view more photos of the Bourbon & Branch Whiskey Bar.
If you enjoyed this article and want to receive more valuable industry content like this, click here to sign up for our digital newsletters!