Future Workplaces Rely on AI, IoT and Other Data Collection to Make Experience Better
We know our work experience is going to be different post-pandemic and that likely means we're in for an elastic digital workforce.
Leave a Comment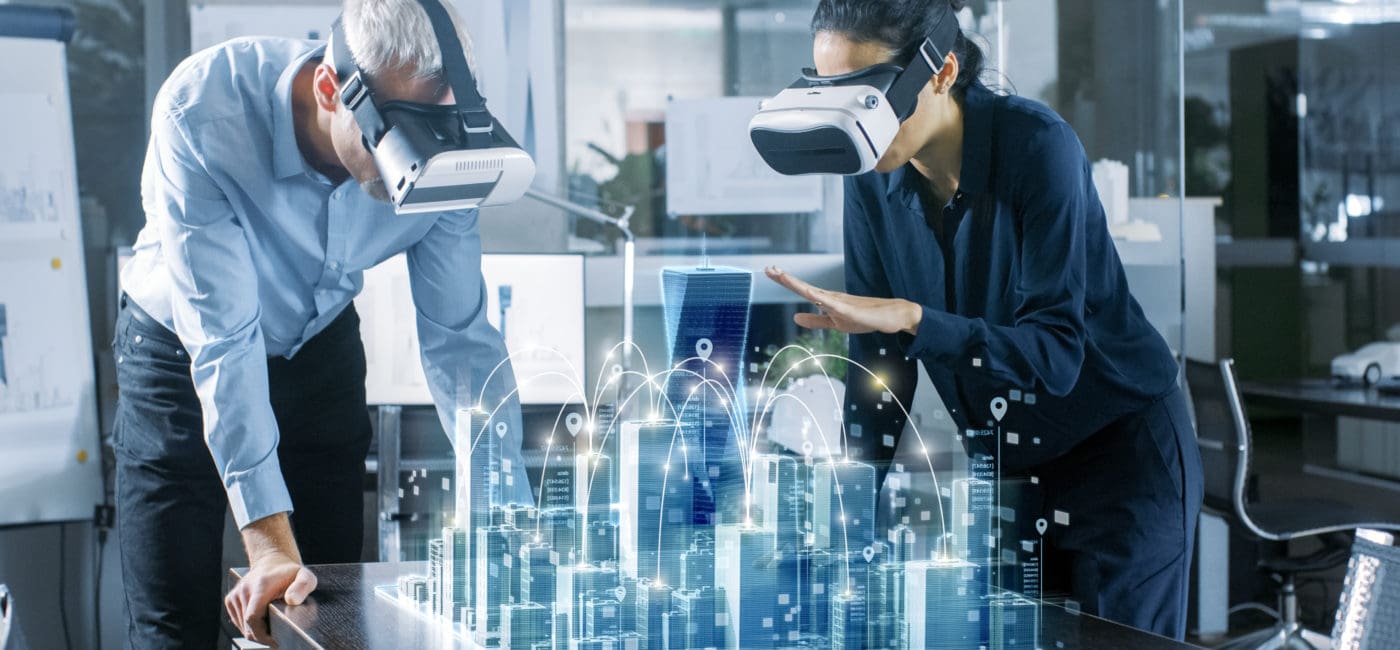 No matter when we all return to the office, one thing is certain amid all the uncertainty that'll come with that transition: it will be a whole different place than it was when we left it for our home offices when the coronavirus outbreak reached the U.S. in mid-March.
AV integrators have worked for years to create technology-rich environments for their corporate clients, but the COVID-19 has shown that the way we've worked for years isn't the way we'll work going forward and that means the technology corporate clients thought they needed may already be obsolete.
We've entered an era of the "elastic digital workforce," says Danny Rogers, VP of global channels for AVI-SPL in the company's VIBE webinar. That means it's imperative that remote workers have the same technological capabilities as those who are in the office every day, no matter when that happens.
"We have to make sure those people still feel connected," he says. "Providing that ability is going to be crucial to attracting and retaining top talent. Video collaboration has become the de facto standard when it comes to communication."
Many workers and employers "have been surprised how productive they can be working from home," says Julian Phillips, senior VP of global workforce solutions for AVI-SPL. Still, HOK senior principal Kay Sargent knows many workers would rather work at the office than stick with working from home.
In-person interaction helps people read social cues, she says, and means less time staring at yourself on screen, which can sometimes affect people's self-confidence.
Bandwidth issues have become much more pronounced with most people using home offices and many WFH staff are becoming increasingly stagnant, says Sargent.
"It's going to take some effort to ensure the people who are in the room for that video meeting and the ones who aren't are treated equally," she says. "People are most effective and satisfied when they have choices, not when everything has to be done one way or the other."
Some of that increased production, says Sargent, is coming from people "working on adrenalin," in some cases because they fear losing their jobs if they take their feet off the accelerator.
Technology's Role in Future Workplaces
The challenge for the whole AV industry, says NEC analytics platform strategist Kelly Harlin. is figuring out how "we take solutions and expand or modify them to meet our customers' needs."
In some ways, AV integrators are catching up with what some workers have wanted for a while because the pandemic forced everyone to think differently, says Phillips.
"A lot of the things we're talking about now to transform the workplace should have been done," he says. "We just didn't have a reason to do them." Harlin says NEC customers pushed back on adding analytics and other advanced technologies, but now seem to want them in most cases.
"There's been a shift mentally," she says. Machine learning and predictive analytics could play a more prominent role in the future workplace, says Harlin.
The decisions about future workplaces and the role of technology in them "is going beyond the AV and IT manager and up to the C-level," says Rogers.
While AV leaders are trying to figure out the most effective way to solve the technology needs of today's workers, they continue to ignore the power of the Internet of Things, artificial intelligence, environmental impacts and other facets, says Sargent.
"This could be our Kodak moment if we don't get it together," she says. Most customers prefer to shop for technology by price, even if that means their experience with it isn't quite as good as a more expensive or thorough solution, says Sargent.
"What percentage of clients are fully leveraging technology as much as they can? We have to make sure we're creating compelling enough experiences that people want to be there for them, In most spaces, we have to adapt to the physical environment rather than the environment adapting to us," she says.
"Right now, the priority in most work spaces is cramming the maximum number of people into the space rather than creating smart workplaces. The fact that most of us can't use the technology is what's holding us back," says Sargent.
Rogers agrees, noting the work-from-home experience has highlighted something most people already knew: a lot of workers have better technology at home than they do at the office. User adoption, not just training, is a critical piece in future workplaces.
"These problems existed before the last 10 to 12 weeks," says Rogers. "We're just catching up now." To implement the necessary changes and get the desired results, "a lot of behavioral changes need to happen," says Phillips. That includes getting AV involved in building design much earlier, says Sargent.
"Designers and architects need to think about these solutions much earlier in the process rather than have them be an afterthought," she says. In many cases, there's a lack of understanding about how technology fits in building design or leadership is overwhelmed by it or fearful it will change.
What Needs to Change
Sargent advocates for an AV-as-a-service model that includes a membership structure that allows AV integrators to swap out old technology as the next generation is released. She says corporate leaders signing long-term leases limits how much risk they're willing to take with technology because they know they'll be in a particular space for 10 years and they'd rather be "stuck" with "safer" AV choices.
Artificial intelligence "is going to be fundamental to the next three to five years," says Rogers.
Relying on increased data—collected from several angles and via a variety of methods—will allow corporate leaders to "use data to make better decisions," says Sargent.
"That's when people will jump on board," she says.
If you enjoyed this article and want to receive more valuable industry content like this, click here to sign up for our digital newsletters!