How Integrators Can Break into the Commercial Wellness Market
Wellness leaders advise on how integrators can differentiate themselves by taking part in the growing need for incorporating wellness into the workplace.
Leave a Comment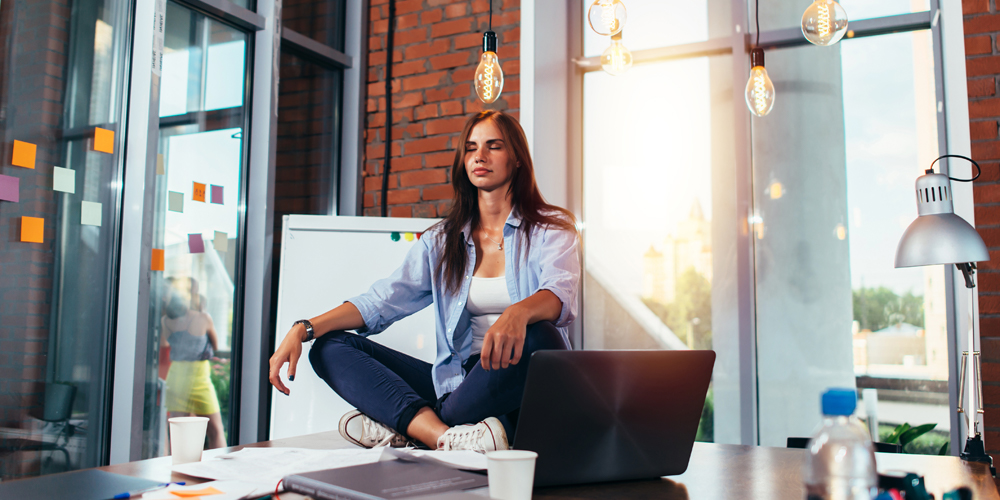 The office is now more important than ever—it serves as the center of the work ecosystem. It will also remain a critical way to engage, retain and attract new employee's post-pandemic, according to research by JLL consulting.  
Before the pandemic, there was a steady traction to incorporate wellness technology into the workplace to create a more peaceful and healthy work environment.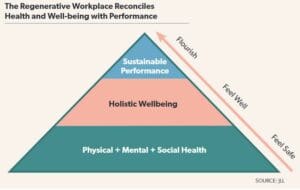 The forced adoption of remote work has created new opportunities for integrators. It also gives a chance of a lifetime opportunity for employers to reconcile wellbeing with performance.  
According to JLL Consulting's Worker Preferences Barometer, office workers worldwide report having a higher social and mental toll while working from home. Employers are beginning to understand the value of investing in employees' physical, social and mental health. Employers are also starting to offer health and wellness services via meditation, fitness or sleep tracking apps.
What's more, companies are looking into improving indoor air quality, effects of lighting and sound, and implementing biophilic designs into workspaces. Companies are also looking to design workspaces that are more human, resilient and respectful of health. However, it is often hard to pick where to start. That's where integrators can step in.  
When it comes to integrating wellness in commercial spaces, "there's not as much integration as there should be," says Jonathan Edelheit, at a virtual well-tech conference hosted by CEDIA. Edelheit is the chairman and co-founder of Corporate Health & Wellness Association and Global Healthcare Resources.
Attaining Wellness Certification
Melissa Walker, senior director and wellbeing product lead of experience services at JLL consulting expands on the foundation of wellness. She says, "A lot of people are really wanting to understand what it takes to create the foundation of wellness in a building and that is the built environment. You have the foundation of wellness starting from the building, and then you can move out into things like programming, culture, policy and leadership. If you don't have the foundation, you're not going to have much to work from."
Related: ALHI Introduces Delos Wellness Accreditation for Meetings & Events
Additionally, integrators must work early on with the real estate and design teams for wellness spaces. "I think the people running employee wellbeing should be talking to the people on the real estate side, the design side. [There] should be more communication because there could be stuff people are designing that they think is working and it's not working or it's not being used," Edelheit adds.
Linda Kafka, founder of LiVABLE Environment Inc also recommends integrators interested in pursuing wellness to expand their network. "Your network is your net worth," she says. "We tend to live in our silos; we tend to talk to our other colleagues that are in the same field, we are always nervous to step out and go into other areas," she remarks.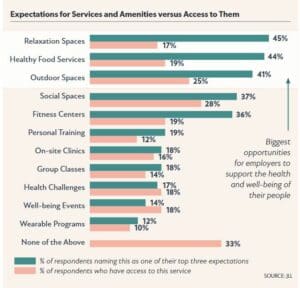 Obtaining wellness accreditation would be a good first step for integrators. "You've got to really work hard to get your accreditation, you really have to study for it; there's a reason for that. And that's going to separate [integrators] that are really serious about it versus the ones that are just kind of the well-washing — the ones that jump in and say, 'hey, I got another acronym after my name.' It's not an alphabet soup race," Kafka states. 
Several wellness accreditations have also emerged. These include Well AP, a certification through the International Well Building Institute and Fitwel Certification. Fitwel certification is designed to show employees, residents, investors, and others that the company prioritizes wellness within the design, development, and operations of buildings and communities. 
JLL's Melissa Walker cautions there's no one size fits all approach and to not assume that the same products are relevant to every stakeholder. "Every organization, every client has its own culture, its own philosophy about doing business, and approaches the way they interact with their employees differently," she says. "The most important part is going to be pursuing avenues where [integrators] actually fit. Looking for opportunities where there's a real bona fide need is where you want to start," she says. 
Kafka recommends, "If this is a category that you want to incorporate into your [integration] business, identify the health benefits you're going to [focus on]. No longer can you say, 'hey I've got the product; I'm a good person and I'm reliable.' You've got to differentiate."
Of course, some of the biggest challenges leaders foresee in implementing wellness technology is that it has to work, there's a return on the investment, and there has to be utilization. "Anybody who's coming in with something that's for any reason complex to use or is complex to implement in a building, I think it's just simply not going to work. And people aren't going to want to adopt it," Edelheit says.
An outstanding office is the best way to engage employees
Workers are quitting their jobs in record numbers. "[So,] it's going to be really important [for employers to] retain employees but also to attract the best talent out there," Kafka observes. "If you don't have a health and wellness program and you don't demonstrate wellness within your space, you're going to see issues with low productivity and absenteeism…you're going to see good employees leaving or good employees not wanting to come and work for your company," she states.
Kafka further explains, "

Younger generations are not looking at companies so much from a monetary standpoint. We all need an income, but that's not what's driving whether or not individuals want to come back or continue to work for the companies that they were working for. Now it's about their emotional health, getting time off, being able to have less stress in their lives… the traditional workplace is gone."

"Employers have to fight for top talent," Edelheit adds. "What worked in the past isn't going to work now and [employers] must really step up their game…just because you have a beautiful building…offer the best benefits, best work environments, how do you show as an as an employer to stand out that the well–being offering is exceptional."
Potential Ideas for 
Integrators 
to 
Implement
W
ellness
Integrators must think with creativity when it comes to wellness installations. One recommendation is to help ease employees' fears about their indoor air quality. This can be achieved by visually displaying the indoor or outdoor air quality on digital displays throughout the office. Or it can be through QR codes around the office.
In addition, integrators should look into constructing certain features into spaces that allow employees to take a break, meditate, stretch or walk. They should also get a healthy meal, fresh air and good sunlight. Together, all those things can help employees be the most productive.
Related: Employee Wellness Programs Are Critical — During COVID And Beyond
"It's going to be really hard for people at the end of the day to have enough energy to pursue wellbeing on their own," Walker says. "If all they've done is sit in a chair for eight hours. And think and work, you're not going to feel good. It's really important that people stand up and walk around for five minutes to go get a drink of water, stretch, go meditate, grab some sunlight, etc.…I think technology could really help in some way and could be really interesting to see."
Final Thoughts
There's a new expectation of the workforce to be better supported in the management of their health and wellbeing in the new flexible and hybrid environments.  
Thus, integrators should use evidence-based strategies that are authentically delivered and inclusive, recommends Walker. "There is a lot that we haven't yet discovered," she says, "There's a lot of opportunity for other industries to look into what they can do and figure out how they can help move the needle."
"Everyone wants to be well," she concludes. "It's time for a well world."
If you enjoyed this article and want to receive more valuable industry content like this, click here to sign up for our digital newsletters!