Pinnacle AVL Outfits USC Iovine and Young Academy with Over 800 DM NVX AVoIP Endpoints
Pinnacle AVL helped with a Massive AV overhaul at University of Southern California and implemented a Crestron DM NVX backbone to control new AV equipment.
Leave a Comment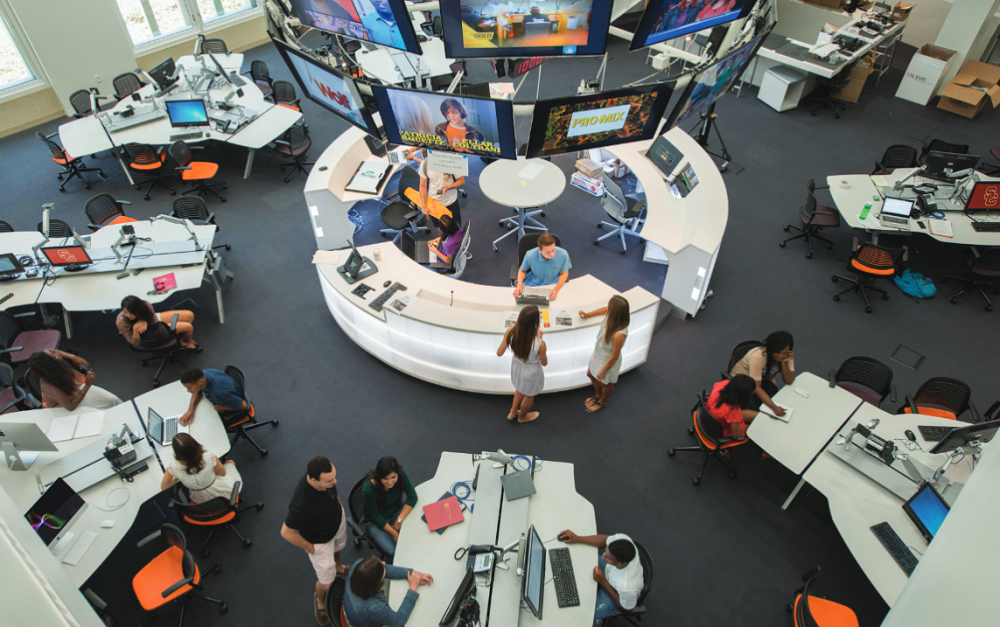 The University of Southern California (USC) is one of the world's leading private research universities, serving 50,000 students and staffed by 4,000 full-time faculty members.
An anchor institution in Los Angeles, a global center for arts, technology, and international business, USC's diverse curricular offerings provide extensive opportunities for interdisciplinary study and collaboration with leading researchers in highly advanced learning environments.
In 2019, to meet the demands of the ever-evolving curriculum, USC Information Technology Services embarked on an initiative to transform AV technology across the university's classrooms, starting with the USC Iovine and Young Academy.
The Academy was established in 2013 with a visionary gift from entrepreneurs Jimmy Iovine and Andre Young (Dr. Dre), to launch a new school for the next generation of thought leaders, innovators, and entrepreneurs through a unique educational experience focused at the intersection of four essential areas: the arts and design; technology; venture management; and communication.
When designing Iovine and Young Hall, the newest addition to the USC campus, the Academy needed to create learning environments that would prepare students to adapt quickly to rapidly changing work landscapes and develop new ways of working, learning, collaborating, and engaging with our communities to drive positive change for society and the environment.
With more than 800 DM NVX AV-over-IP endpoints deployed campus-wide, faculty and staff can transmit video, with flawless quality, to any other display on the network, while multiple Crestron Virtual Control devices provide USC IT managers with a convenient single point of control.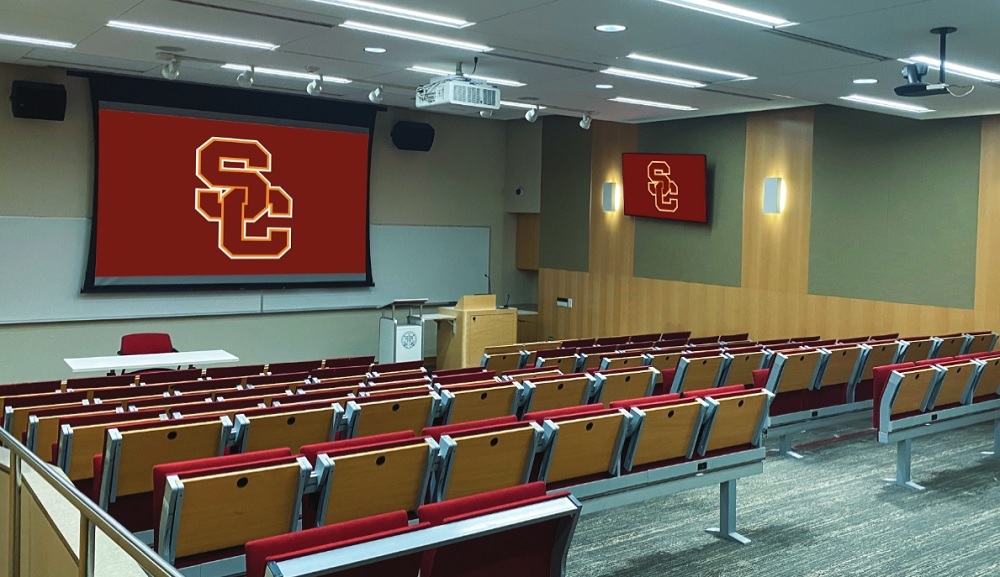 "DM NVX provides the expandability and flexibility for us to add inputs to our AV systems across campus in the years to come," said Joe Way, director of learning environments at USC.
While maintaining a sleek, modern appearance, Crestron solutions deliver an intuitive, consistent user experience that enables both students and faculty to operate them as needed without any formal training.
Using the intuitive user interface running on Crestron TSW touch screens, they can select audio and video sources with just a single tap.
Crestron room scheduling is deployed campus-wide, making it simple for faculty and staff to book and release meeting rooms from their laptops or mobile devices, both in advance and on the spot.
With Crestron Flex UC solutions for Zoom Rooms software, students and faculty now enjoy a premier video conferencing experience.
"Crestron Flex allows USC to leverage new possibilities of unified communications, making every space a connected classroom," said Way.
See all the 2020 Integration Award-winning AV projects here
The Crestron XiO Cloud IoT-based platform has proven to be an invaluable part of the success that USC has experienced.
Not only does it streamline the deployment of Crestron products, but it also equips IT managers with a dependable monitoring and management platform that allows them to rapidly resolve problems for the faculty and staff remotely, thereby maximizing uptime.
System updates no longer require a separate, time-consuming visit to every single room. Now, from one central location, Joe and his team can connect to any Crestron device anywhere across campus.
They can push out system updates to hundreds of devices in the same amount of time it takes to update one.
USC has built a transformative campus-wide AV technology ecosystem that enhances the learning experience for students and faculty and fosters more collaboration, creativity, and forward thinking – skills that will serve them well as they graduate and embark on their careers.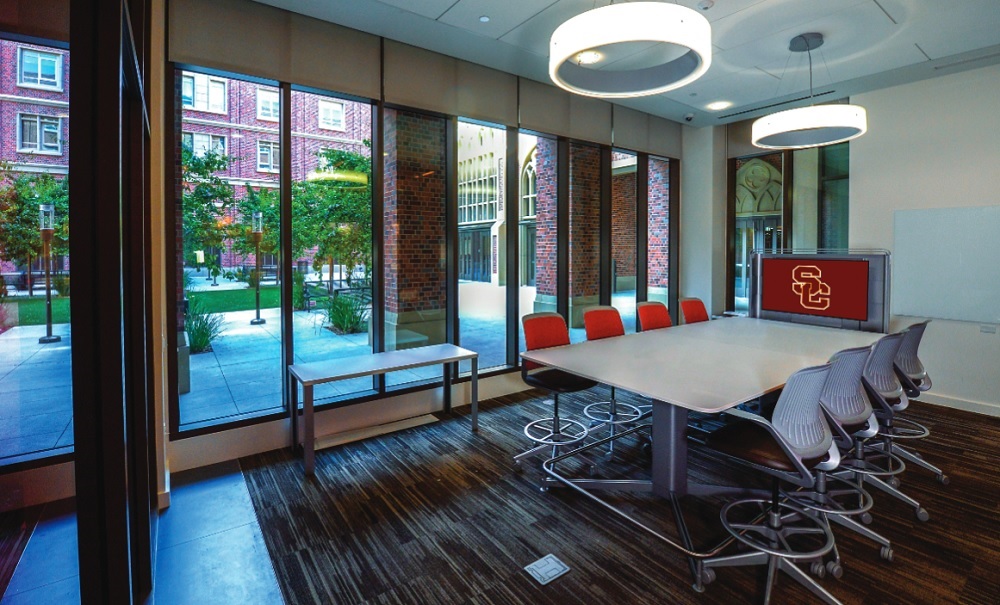 The Crestron connected classrooms of the future deployed by Joe and his team deliver greater functionality with less equipment, incorporating accessibility features like room automation and touchless voice control.
The result is a simpler, more sustainable and scalable system that will serve the university's needs going forward.
"After years of each of our schools operating independently, we have taken on the task to create a consistent look and feel for all of the USC's buildings," said Way.
"Standardizing on Crestron DM NVX was an investment in our people, processes, and technology. Crestron allows us to provide a student and faculty experience unmatched by any other institution in higher education." "We needed a technology partner that would be able to grow with our school and the needs of our students. Crestron has provided us the solutions and support to do just that."
Equipment List:
DMV NVX 4K60 4:4:4 HDR Network AV Encorder/Decoder
XiO Cloud
Flex Wall Mount UC Video Conference System
Virtual Control Server Software
10-inch Touch Screens
If you enjoyed this article and want to receive more valuable industry content like this, click here to sign up for our digital newsletters!