AV Integrators Doubling Down on Casino Tech Market Thanks to Sports Betting
The Supreme Court gave states the authority to launch sports betting across U.S. in May 2018 and AV integrators are cashing in on lucrative casino tech.
Leave a Comment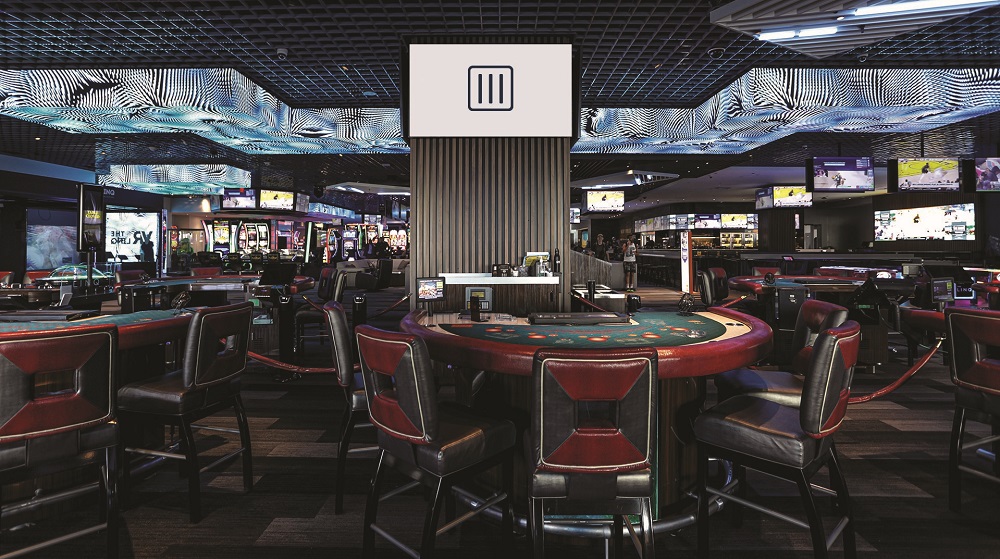 About 18 months after the Supreme Court gave states the right to decide if they want to allow sports betting in their borders, AV integrators say the casino tech market is more lucrative than ever. More and more states are passing legislation allowing sports betting. 
While 42 states have either approved sports betting or are considering jumping into this ever-growing market, that certainly doesn't mean we have to weep for the casino owners in Las Vegas or Atlantic City, N.J. 
Through August 2019, 11 states have legalized sports betting, including New York, New Jersey, and Nevada. Seven states have also passed a law to make sports betting legal, but they are pending a launch date. Another 24 states have pending legislation related to sports betting. 
That means only eight of 50 states haven't made a move with regards to sports betting yet. That's a ratio that may be even faster than some AV integrators expected when they surveyed the market two years ago and anticipated the Supreme Court's ruling. 
"The inevitability of the adoption of sports betting technology across US states creates tremendous competition for sportsbook operators to attract customers," says Ken Newbury, senior VP of operations at McCann Systems. 
McCann Systems "help[s] casino and sportsbook operators design and build environments that are visually stunning, but also a create a comfortable social gathering space," he says. 
"The intangibles are becoming more important, and we understand that," says Newbury. 
Casino tech jobs aren't just about giving people somewhere to place their bets. They also include infrastructure improvements to drive signals and large-scale displays, among other AV improvements. 
"These projects are definitely not going to proliferate at the flip of a switch," says Josh Shanahan, president and CEO of SVT. Most casinos across the U.S. need help getting equipped for pari-mutuel gaming, he says, meaning there's more red tape before any bets are placed. 
The casino market "has progressed nicely" for SVT since sports betting became legalized in all U.S. states. Gaming represents about 25 percent of SVT's overall revenue, says Shanahan. He expects most of the sports betting jobs to be in the $750,000 to $1 million range. 
The sports betting tech market ranges "from a 200-square-foot kiosk to a 300,000-square-foot casino and everything in between," says Newbury. 
Sports Gambling 

In

 Stadiums?
Maybe this will mean an opportunity in sports stadiums for integrators who install digital signage, although many leagues have been quick to distance themselves publicly from the Supreme Court's ruling for fear of looking like they support the gambling they know has been happening on their sports illegally for years. 
With the Vegas Golden Knights already in Sin City and the Oakland Raiders relocating there soon, clearly the lines between sports and gambling are already decidedly blurred in two major professional sports. Some team owners also own casinos too, according to Shanahan. 
"It's about creating a cool technological experience you can't get anywhere else," says Hutchinson. 
Newbury cautions newcomers to the casino market it's not as easy as they probably think. 
"You're talking about a very specialized system and, if that system goes down, that's lost revenue for as long as it doesn't work," he says. McCann Systems approaches casino and gaming work like a command and control operation, with multiple redundancies to prevent failures. 
"We've been in the space for so long, so we'll be able to defend it," says Hutchinson, noting Alpha Video has 20 years of experience in the casino and gaming space.
"You can't just do business with a company because you want the job. Casinos are very different than anything else. Every day they stay out of service is revenue lost."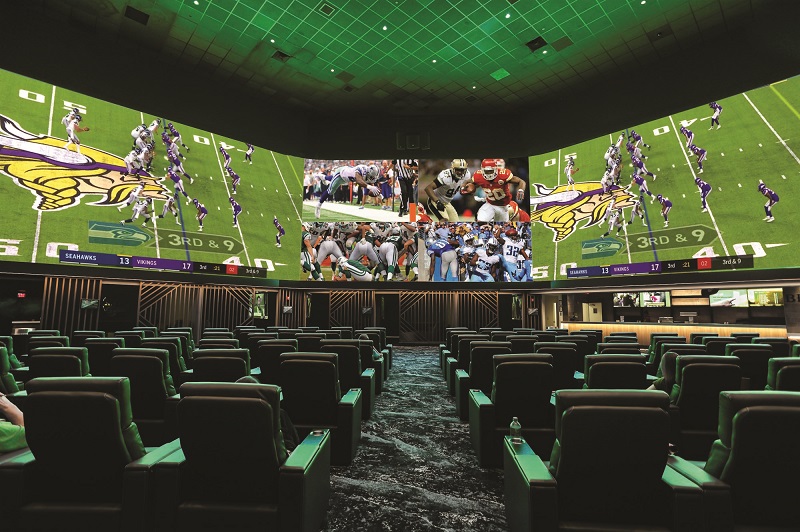 "You can't just jump into the market," says Shanahan.
"Native American casinos tend to be less regulated but the commercial casinos literally require a three-inch submission that's very invasive, back to when you were born, your bank account routing number and interviews with your neighbors and friends. 
"The entertainment business is very unique. There's a tremendous amount of money in it and people with disposable income who are looking to maximize their entertainment value. We can't disrupt that with the work we're doing," he says. 
If you enjoyed this article and want to receive more valuable industry content like this, click here to sign up for our digital newsletters!