IVCi Launches ENGAGE, Calling It 'AV Industry's First Esports Subscription Service'
IVCi esports service, ENGAGE, is a turnkey program for schools that have or are developing an esports program on campus or for their students.
Leave a Comment
You've probably heard about AV as a Service—and if you haven't, you might want to learn a bit more about it.
Software as a Service has been around for a while and Hardware as a Service represents a new way of thinking about solving your technology needs. But we're guessing the idea of esports as a service is probably a new concept on even the most tuned-in technology fan out there.
IVCI is looking to change that with its new esports service, ENGAGE, which the company launched earlier this month with a collegiate Valorant Tournament.
IVCi's ENGAGE esports service "is a turnkey program for educational institutions that either have or are developing an esports program, as well as those who are interested in starting a program," according to the company announcement.
ENGAGE subscriptions "are fully inclusive of hardware, furnishings, support services and lifecycle management," the IVCi announcement says. Subscriptions are available in varying term lengths and all include the ability to upgrade, add, or modify the subscription as the esports programs grow.
The ENGAGE service officially launched on Oct. 2 and subscription signups are available now.
To celebrate the launch of the ENGAGE service, IVCi partnered with the Unified Collegiate Esports Association (UCEA) and hosted a collegiate Valorant Tournament with a $5,000 grand prize.  The event included qualifying rounds followed by a 16-team tournament to play for the grand prize.
The University of Irvine in Southern California prevailed and took home the grand prize.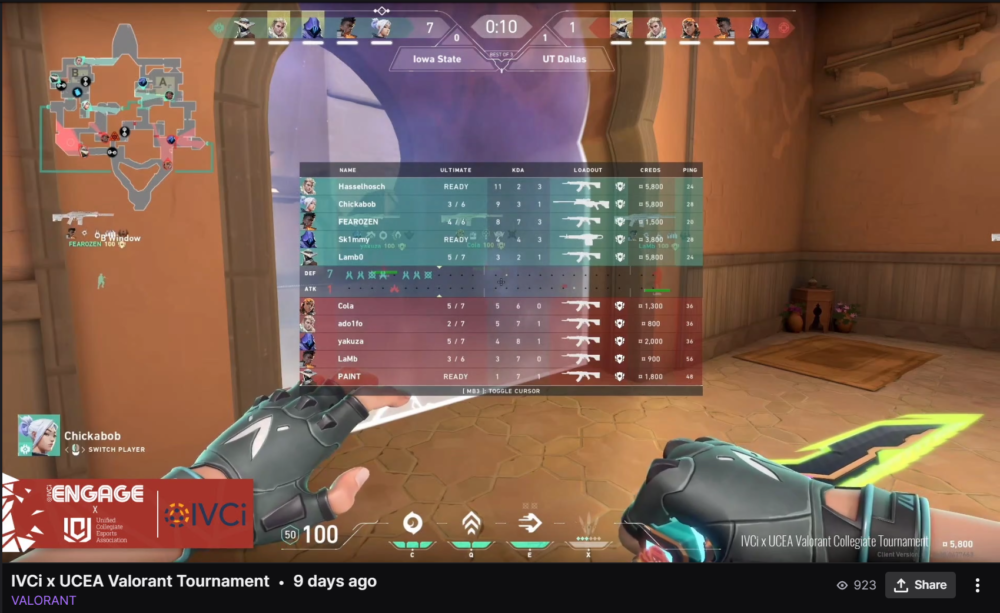 IVCi and Esports Service
IVCi, of course, is no stranger to the importance of esports and its rapid growth in the AV space. The company was among the first to realize the potential of esports and embrace the emerging vertical market as one that could generate high levels of revenue and a lot of attention.
"The AV setup is a valuable piece of any esports event," said AV integration firm IVCi in a press release last year about why esports and AV mesh so well together.
That includes computer setup, giant display screens, interactive content displays, audio systems and live streaming equipment, the firm said in an October 2019 press release.
"The AV involved in pulling off these huge esports events is highly complex; everything needs to be in sync, wired properly, and on the same settings, all while considering the live-streaming portion and between-game mashups of highlights to keep the audience engaged," IVCi said.
"There's so much technological potential in esports and the AV industry is the main provider of the experience," the announcement said.
If you enjoyed this article and want to receive more valuable industry content like this, click here to sign up for our digital newsletters!