4 Live Event Technology Fails (And How They SHOULD Have Been Installed)
Live event technology (& critically, HOW it's installed) has the power to make or break an event. Hopefully you aren't using broadcast technology this way!
Leave a Comment

Photos & Slideshow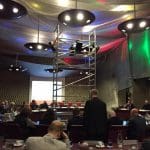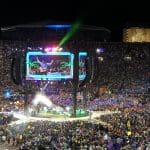 ---
Live event technology for broadcast or events is a tricky thing: the way it is installed has the power to make or break an event.
When it comes to producing a live event for a venue or for a broadcast, there is a lot at stake these days. It takes a lot of motivation for today's audiences to emerge from their comfortable homes with sofas situated in front of large TV screens and actually attend something.
That something had better be well produced and provide an in-person experience that proves worth the effort.
Meanwhile, those folks who chose to watch at home can be tough customers, too.
They expect an air-tight broadcast that gives them everything they need quickly and easily. If their patience is tested or frustration rises, they have plenty of alternative options on other channels and in the phone in their pockets.
The bottom line is that for the folks managing technology for live events and broadcasts, there is little room for error.
When you're a TV personality or lead singer of a big-time rock band, you don't get a second chance to report on a breaking story or say HELLO to the loyal fans of whatever city you're in that night.
The same is also true when it comes to AV systems installed in broadcast studios or live event venues. If you don't get it right the first time around, you're going to run into problems for a while.
AV plays a unique role in the retail technology AV market. Consider that brick-and-mortar retailers face overwhelming competition from online retailers such as Amazon. They're even competing with their own online presences. Check out these horrifying retail tech fails
Cheap classroom technology installations really stick out. Far too often, teachers and faculty across the country find themselves fed up with faulty AV systems. But meanwhile, the students suffer the most, since interactive tech can't live up to it's name if it isn't installed properly to begin with. Here are some painful examples of where classroom tech went wrong