Diversified Academy Helps Military Veterans Transition to Pro AV Careers
New eight-week Diversified Academy based at Fort Bragg will teach men and women ending their military service the skills to be entry-level AV technicians.
Leave a Comment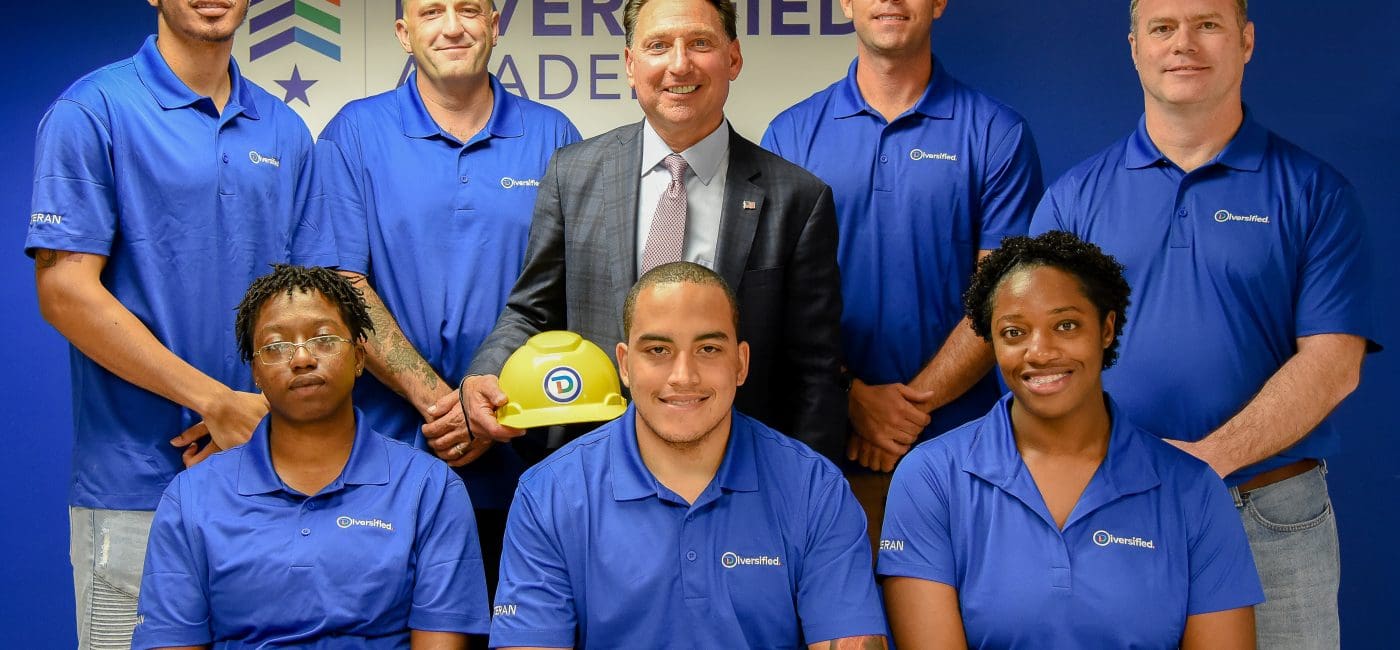 David Haynie and Stan Padgett know firsthand the difficulty of finding a job—and transitioning back into society in general—once a military veteran's time in the service has ended, so they've been pushing for years for the company for which they work to do something about it.
After two-plus years of discussions and planning, Diversified Academy launched this week at Fort Bragg in North Carolina. The eight-week curriculum will help men and women whose military deployments are ending to learn the basics of becoming an entry-level AV technician.
"It was very exciting to be part of that opening ceremony [on Monday]," says Haynie, a retired sergeant major in the U.S. Army who is now federal global services director for Diversified.
"[Padgett and I] have both wondered what's next for us [after our military service was over. This is something that's beneficial to veterans and beneficial to Diversified. Ultimately you're looking for people with the right mindset and the right culture for Diversified," he says.
Padgett agrees, noting re-entry for veterans from their military deployments "is a major hurdle to many veterans" as they return to civilian life and he's proud to be part of the launch of Diversified Academy after advocating for it for several years.
"The idea was to have a pipeline of people who could add value immediately," says Padgett, a retired sergeant in the Marines who is now senior technical operations director for the Diversified federal services group.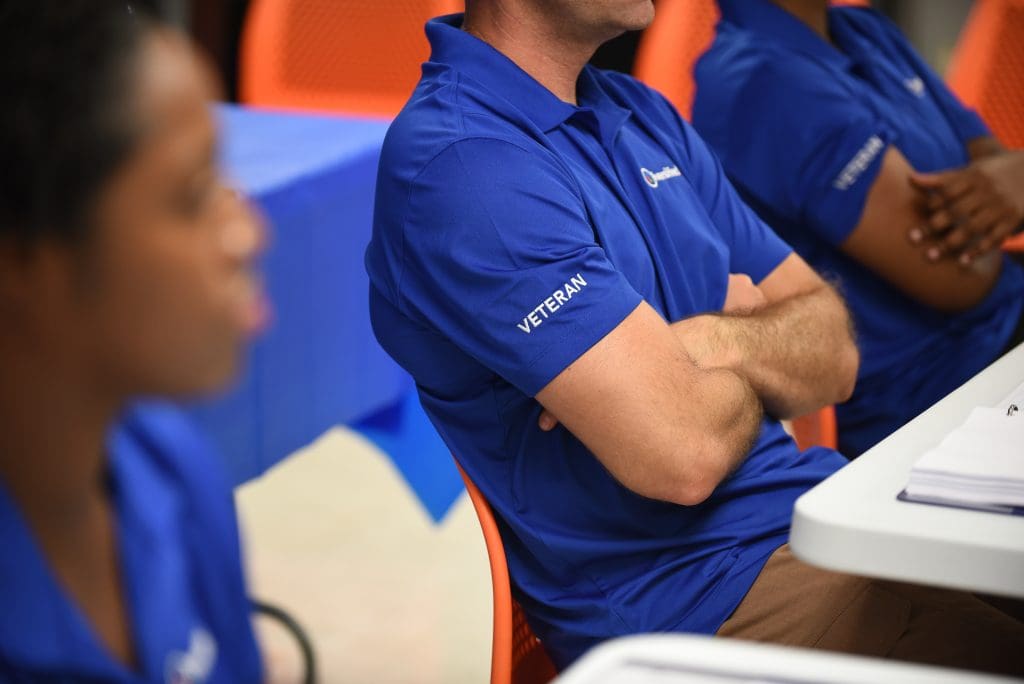 Military veterans, he says, are "accustomed to very regimented training," and gaining a job in AV is "about mindset, work ethic and discipline."
Haynie worked with Fort Bragg officials after he first became aware of the career resource center on the military base when he was at a hiring fair a couple of years ago. Diversified Academy follows the model "hire, train, employ" embraced at the center, he says.
The ability to add more employees who can get proper security clearances for federal government and military installations is a bonus, says Diversified senior VP of global marketing Anthony Cuellar.
Inside Diversified Academy
Diversified Academy will train veterans or their spouses to work as a level 1 AV technician, installing systems for some high-profile Diversified clients, including Google, Facebook and eBay as well as the U.S. Department of Defense and other federal government agencies.
"Military values of teamwork, selflessness, sacrifice and dedication closely mirror our core DNA at Diversified," says Diversified CEO Fred D'Alessandro.
"We are proud to honor the service of our veterans, to enable a successful transition from military to civilian life, and to provide opportunity in applying their skills and talents to building complex technology solutions across the globe," he says.
The program could eventually expand to include offerings for project managers, advanced technicians and field installers, among other AV positions. Padgett hopes the original location is just the first of many, with more Diversified Academy locations near the company's other offices, both in North America and in other global locations.
Diversified is no stranger to programs aimed at helping military veterans transition from serving their country to finding gainful employment after their deployments end. Diversified Academy is a complement to the company's Hire a Veteran program, says Cuellar.