Genelec Delivers RAW Experience Behind Bars in Former Prison-Turned-Hotel
Hotel Kakola preserves some Finnish history with nods to its former life as prison but adds modern AV touches to deliver unrivaled experience.
Leave a Comment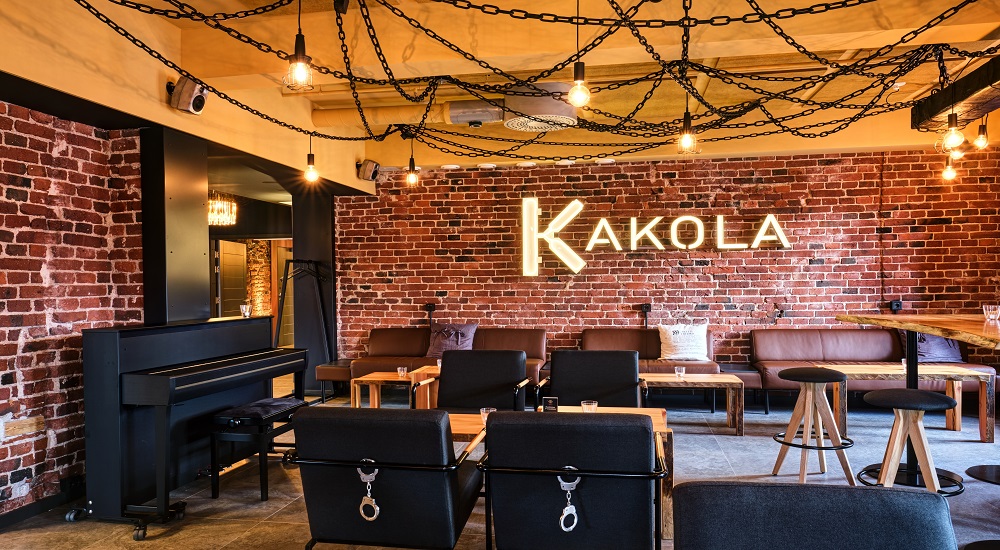 If you've ever had a hankering to find yourself behind bars without actually having to commit a crime, now's your chance.
The notorious Kakola prison in the medieval city of Turku on Finland's southwestern coast has been converted into an upmarket boutique hotel complete with sophisticated conference, banqueting and restaurant facilities and a Genelec sound system.
The food and bedding are much improved upon its former prison days, but much of the original architecture has been preserved, and there is no shortage of chains and handcuffs dotted to remind guests of where they really are.
Related: Genelec Provides Spellbinding Museum Technology at HEX!
Rooms aside, Hotel Kakola also offers extensive conference and banqueting facilities in a unique setting. The company turned to Genelec partner and specialist AV integrator Hifistudio Esitystekniikka to design and install a comprehensive sound system across all of the public areas of the hotel.
"The client wanted a high-quality audio system capable of handling low level, high quality background music for the restaurant areas as well as crystal-clear vocal reinforcement for conferencing purposes," said Antti Vuorilahti, co-owner of Hifistudio.
"The system also had to be capable of handling 'easy' live music when required. It was also important for them to use domestic suppliers where possible in an effort to support the economy, reduce their carbon footprint and work against climate change," said Vuorilahti.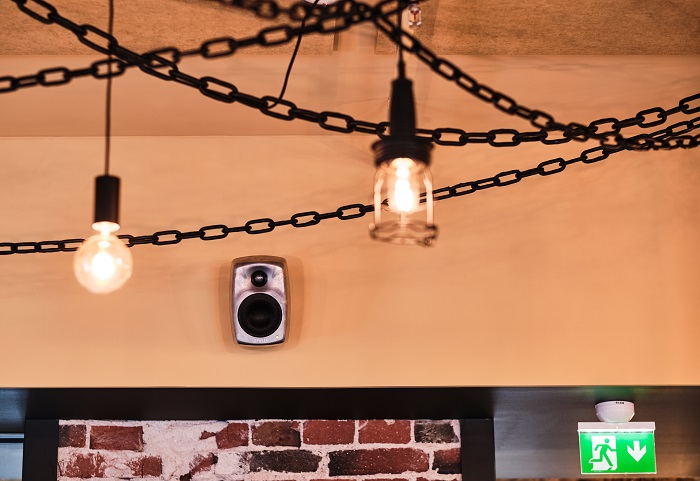 Inside the Hotel Kakola Installations
Hifistudio specified 24 Genelec 4020 and two 4040 loudspeakers in RAW aluminium finish across three separate zones: the reception area; restaurant Ruben, located in the former prison canteen; and a versatile space known as the Pavilion which can be rented separately or combined with other restaurant facilities for larger events.
It can also be used as a workspace or divided into smaller units with the help of light wall structures.
Another important point was the choice of active loudspeakers, which reduces cabling and remove the need for external amplifier racks. Symetrix Prism 8×8 digital signal processors provide control over a Dante network for each of the zones.
Kakolanruusu, a restaurant that is also housed in the former prison building but under separate
ownership from the hotel, has likewise been supplied with a Genelec 4000 Series audio solution, also
designed and installed by Hifistudio.
Vuorilahti selected 14 mid-sized Genelec 4030 loudspeakers in white to deliver ambient background
music with the ability to adapt to larger events when required.
"Kakolanruusu caters for corporate groups as well as for private diners," said Vuorilahti. "Their spaces are fully equipped with screens and video projectors, so it was crucial that they had a high-quality PA system to match.
"Both of these projects – Hotel Kakola and Kakolanruusu – have been thoroughly enjoyable, even if we were faced with certain time constraints. We're proud to have assisted with the transformation of a former prison into what it is today and preserved a bit of Finnish history using Finnish products," said Vuorilahti.