South Central A\V Pushes the Definition of Hospitality Experiences for Dream Hotel
Nashville flagship location of Dream Hotel enjoys a wealth of audio, video and lighting solutionsfrom South Central A\V for many entertainment tech options.
Leave a Comment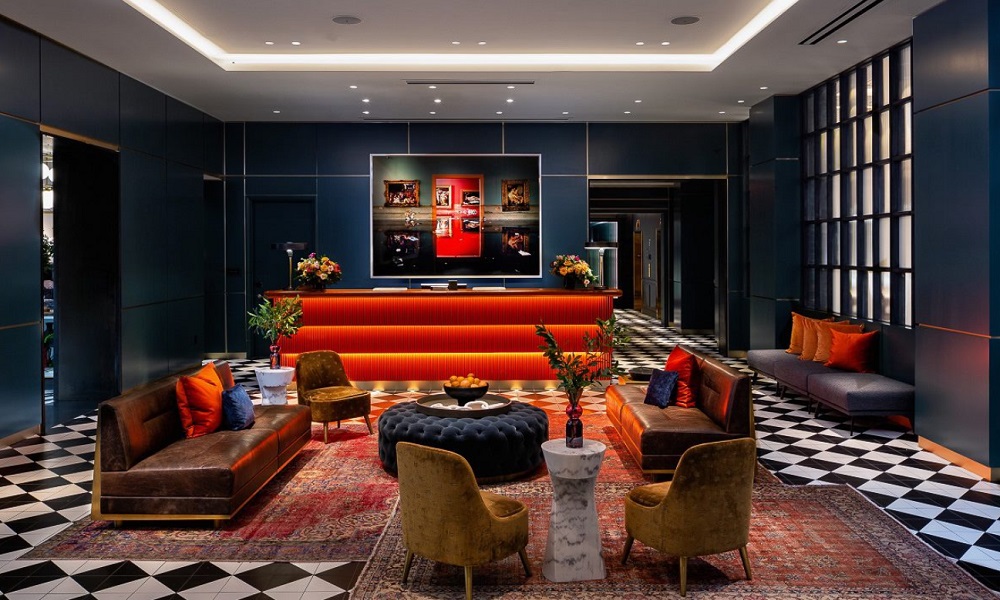 Los Angeles, New York, Miami, Bangkok. And now, Nashville. Music City, USA was chosen for Dream Hotel's flagship location, designed to push the modern definition of hotel experiences. How do you take historic buildings in the heart of Nashville's celebrated Printer's Alley and transform them into a modern destination, full of upscale amenities and entertainment options? The challenge for South Central A\V, the hometown AV integrator called upon to do the job: create an entertainment tech AV experience that immerses guests throughout the property's 11 dining and entertainment options and the remaining common areas.
'Best-in-Class' Entertainment Tech Sought for Range of Applications
Ranging from a classic cafe to a hidden-gem of a nightclub, Dream's public entertainment areas include:
Natura Café & Coffee Shop
Stateside Kitchen
Easy8 Sandwich Shop
The Parlour Bar
Back Bar
Snitch [an upscale local dive bar]
A L L S A I N T S boutique clothing store
Hidden entrance to the night club and Dirty Little Secret, the hotel's crown jewel
Additionally, Dream Hotel includes three private spaces: Stables private lounge, exclusive bar and a private dining and conference room.
The vision for the nightclub was to have "best-in-class audio, video and lighting with the flexibility to accommodate multiple entertainment options, including live performances, DJs, magic shows, pianists, and privately booked events," according to the Dream Hotel staff, with all of that entertainment controlled by user-friendly interfaces, so management can broadcast events held in DLS throughout the hotel.
South Central A\V was selected by the hotel's developer, Alex Marks of Royal Investments / 4PANT, to serve as the AV consultant throughout the hotel's design phase.
The design process began in August 2016 and concluded in June 2018, when South Central A\V was awarded the installation contract by the general contractor, Shaub Construction Co.
The collaborative design process involved many stakeholders including: interior design firm Meyer Davis; consulting engineers I.C. Thomasson Associates; Bruce Hurst, sales engineer at Bose Professional; Dimitri Mitropoulos, VP of F&B for Dream Hotel Group; Michael Lindenbaum, executive VP of operations for Dream Hotel Group; and Alex Marks of Royal Investments / 4PANT.
The design of the Dream Hotel project was completed in tandem with Dream's leadership and the ownership group to ensure the AV systems "exceeded the performance requirements for each space, while blending into the interior design by Meyer Davis Studio."
The Dream Hotel Solution
To meet the wide variety of audio needs throughout the hotel, South Central A\V worked closely with Bose to design a virtually invisible, yet immersive audio experience for each venue.
Throughout the hotel's traditional bars and restaurants, Bose DS100 and DS40 speakers are complemented by MB210 subwoofers to create a pleasant, ambient audio experience.
Additionally, each space features Dante Input plates for microphones, DJs and live performances.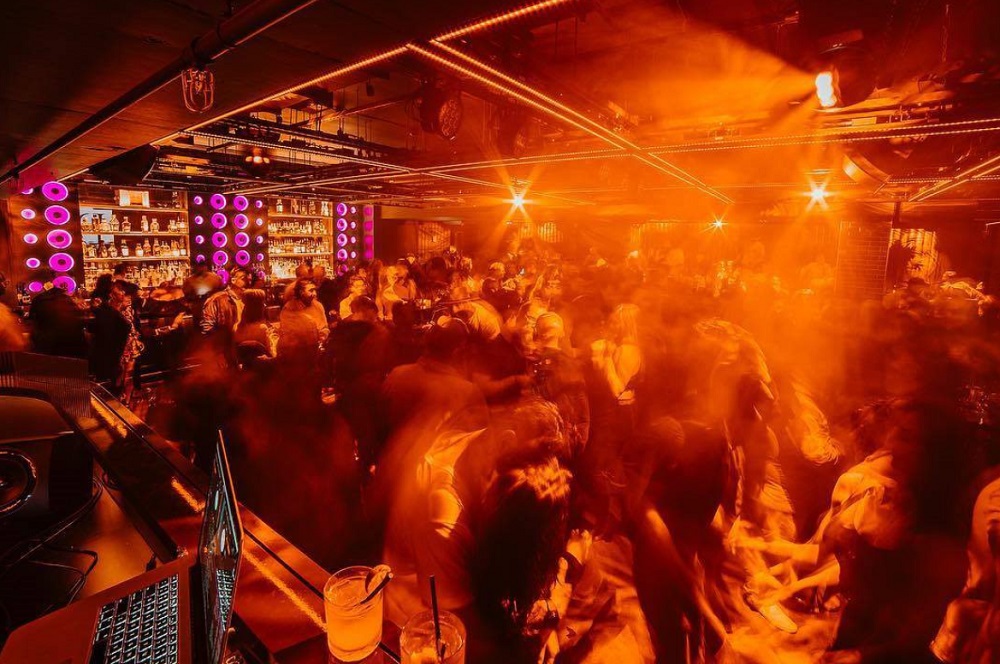 When unlocked, "party mode" harnesses the power of the Bose ControlSpace DSP and PowerMatch amplifiers to generate heart-pounding audio for events.
Samsung 49- and 55-inch displays are used in each restaurant and bar, some of which are surrounded by custom picture frames from Nashville's Minuteman Press, to provide a clean, integrated appearance.
TVs can show live TV, digital signage, art or the Dream Hotel logo.
Control of the entire hotel is handled by 7- and 10-inch Crestron touchpanels in each space, allowing hotel management to control the environment locally in each room, or globally from their offices. A Bose CC64 in the lobby provides a simple backup control solution.
South Central A\V also designed an enhanced experience in Dirty Little Secret and Snitch. Featuring Bose RoomMatch speakers and ShowMatch subwoofers, specialized soundproofing was done to ensure the guests above are not disturbed.
In Dirty Little Secret, guests are immersed in a suspended-ceiling of 227 pixel-mapped Chauvet Epix Strips, Chauvet Rogue Spot lights, and a 12-foot-wide 3.9mm SquareV video wall.
Attention is drawn to the bar by using a speaker-inspired design element from Meyer Davis, backlit with hidden LEDs. The systems were designed to provide friendly user operation for hotel staff, allowing them to easily create memorable entertainment experiences for their guests.
The Impact
The Dream was certainly not without its challenges, the integrator notes. Installation began with prewire in June 2018 with the first spaces opening in December, and the final venues debuting in March 2019.
The hotel opened in phases, with each space opening on a different date. By forming and maintaining working relationships with hotel management, the general contractor, electricians and millwork professionals, South Central A\V was able to accommodate the tight schedule.
The installation, programming and commissioning process was managed closely to ensure on-time delivery.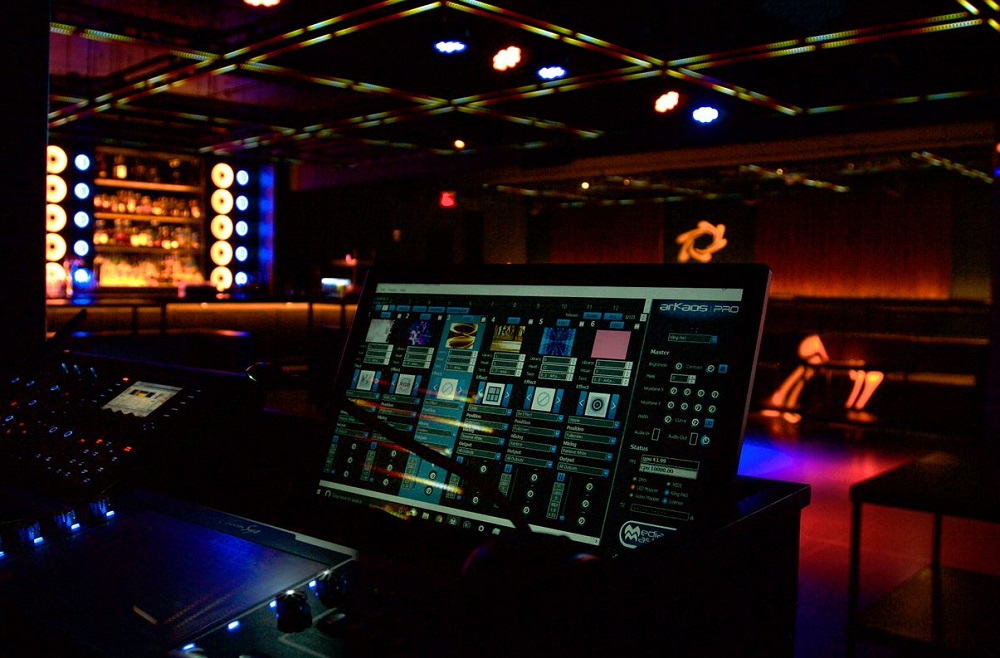 "South Central A\V's dedication to this project was evident throughout the process," says Mitropoulos.
Read Next: Disney Could Start Using Projection Mapping at Star Wars Hotel
"From the initial design and preparations, through the installation process and grand opening, they were wholly committed to making Dream Nashville an undeniable success.
"South Central A\V's contribution to our nightclub, Dirty Little Secret, is spectacular. DLS is now, by far, the most unique nightlife space in the Dream Hotel Group portfolio."
Entertainment Tech Highlights
Bose Audio 
Crestron Control System 
Samsung Video Displays 
Chauvet Lighting 
Middle Atlantic Rack 
If you enjoyed this article and want to receive more valuable industry content like this, click here to sign up for our digital newsletters!